Hans Zimmer "Inception" Compisitional Score Easter Egg; Edith Piaf vs. Inception Score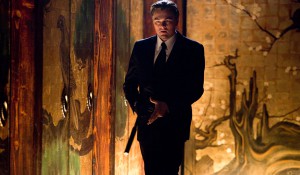 Inception continues to score well at the box office, and more and more theories flood the internet as more people see the film. Most of them are debating over the final moments of the film, but some people are diving deeper into the mystery that surrounds the film.
Take this person for example, who noticed a similarity between composer Hans Zimmer's score, and the song featured in the film signaling "the kick". "Non je ne regrette rien" by Edith Pief is used to signal it is time for "the kick" in the film, and someone noticed there might be some relation to the main theme of the film, and the Edith Piaf song used.
It is great to see that a composer of film scores understands his project so well, and found a way to incorparte ideas from the film into the actual score.
Watch the video below and prepare to be amazed!
[hdplay id=72 width=595 height=375]