Former Teen Star Corey Haim Dead at Age 38 of Overdose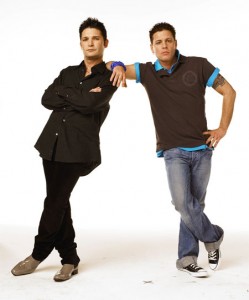 A spokesperson from the Los Angeles County Coroner has confirmed that actor Corey Haim was found dead today of an accidental drug overdose. Haim, 38, was found unresponsive in a Oakwood apartment. The actor was rushed to Providence St. Joseph Medical Center where he was pronounced dead at 2:15am. According to local TV station, KTLA, his mother was in the apartment with him at the time.
Haim rose to fame in the 80s as a teen heart throb starring in films such as The Lost Boys, Silver Bullet, and Lucas. His fame and friend Corey Feldman were quickly tied together, and the two were featured in a few of the same movies, and seen out in LA together much. The actor throughout the 90s was stuck in straight to video productions, and his fame fell quickly. The actor battled substance abuse issues, and lost his teen charm appeal.
The actor had attempted a comeback over the last few years, with small roles in small films, and a reality show with best friend, Corey Feldman, titled The Two Coreys. However, he wasn't able to reach any where near the fame he had before. The actor had cleaned up his life for a bit, but it seems that he must have slipped.
Click here for Brad's take on the situation.