First Look at "Battle: Los Angeles"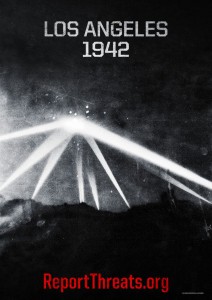 District 9 was one of my favorite films of last year.  One of my favorite parts about the film was how you really didn't know that much about the story going into it.  The marketing team on the film did a great job.  It seemed that both critics and the general population loved it as well.  So I knew it was only a matter of time before we saw more films like it.  So finally, after more than a year we get our first look at Battle: Los Angeles.
Battle: Los Angeles revolves around a Marine staff sergeant and his new platoon's battle against an alien invasion on the streets of Los Angeles. The movie is presented as an intense real-time war movie from the perspective of the Marines. It will be a live-action drama, showcasing the United States Marines attempting to defeat an alien invasion of planet Earth.
The movie stars Aaron Eckhart as the staff sergeant who at Comic-Con talked how they "drank, acted and swore like marines and learned about each other" to get prepared for the roles in the film.  The movie also stars Michelle Rodriguez, Bridget Moynahan, and Michael Peña.  Jonathan Liebesman directs whose most famous work previously has been Texas Chainsaw Massacre: The Beginning.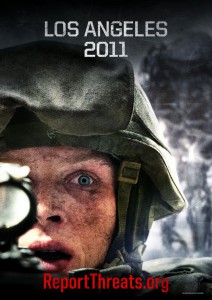 Now, we get one of our first looks at the film (which really is not much of a look at other) in the form of posters.  Five posters have been released that were featured at Comic-Con.  I think a couple of the posters are cool as well as the concept, but so far this is not doing much for me.  I need to see some actual footage of the film before I get too excited.
Do you think this film will see the successes of District 9 or will it just be another big action film that sees mediocre success?  Let us know what you think in the comments below.