DVD Picks of the Week – "Machete", "Dinner for Schmucks", "The Last Exorcism"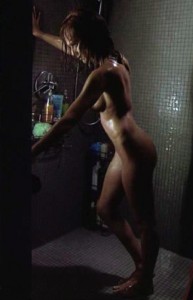 Machete
Starring – Danny Trejo, Robert DeNiro, Jessica Alba, Michelle Rodriguez
Directed by – Robert Rodriguez
Rottentomatoes rating – 72%
My take – Machete was a lot of fun.  Everything that was promised in the fake trailer during Grindhouse was given to us.  The action was over the top.  The blood was flowing gloriously.  And there was plenty of nudity.  Ultimately though the film is forgettable.  I enjoyed Grindhouse much more than this.  It didn't leave me wanting more like promised at the credits.  Let's hope Rodriguez moves on to better projects like Sin City 2.  While the image to the right may make you want to watch this film just know that it is CGI wizardry.
Starring – Steve Carrell, Paul Rudd
Directed by – Jay Roach
Rottentomatoes rating – 44%
My take – I thought the trailers for this looked hilarious.  I am usually a fan of Carrell's and Rudd has turned in some great stuff lately.  The film is truly funny in parts, but overall it does not fully work.  I personally think this is Jay Roach's worst film.  I would have much rather seen him return to Little Fockers because he might have done something a little different.  He sure couldn't have made that film worse.
Starring – Patrick Fabian, Ashley Bell
Directed by – Daniel Stamm
Rottentomatoes rating – 72%
My take – I have yet to see this film, but I really want to.  Not because I think it looks great, but because I hear the last five minutes ruin what was a pretty decent film.  I am more interested in seeing this debacle.  I like the idea, but the found footage trend can pass now.  I don't need anymore shaky cam.