C2E2 2018: A Weekend in Review at the Chicago Comic & Entertainment Expo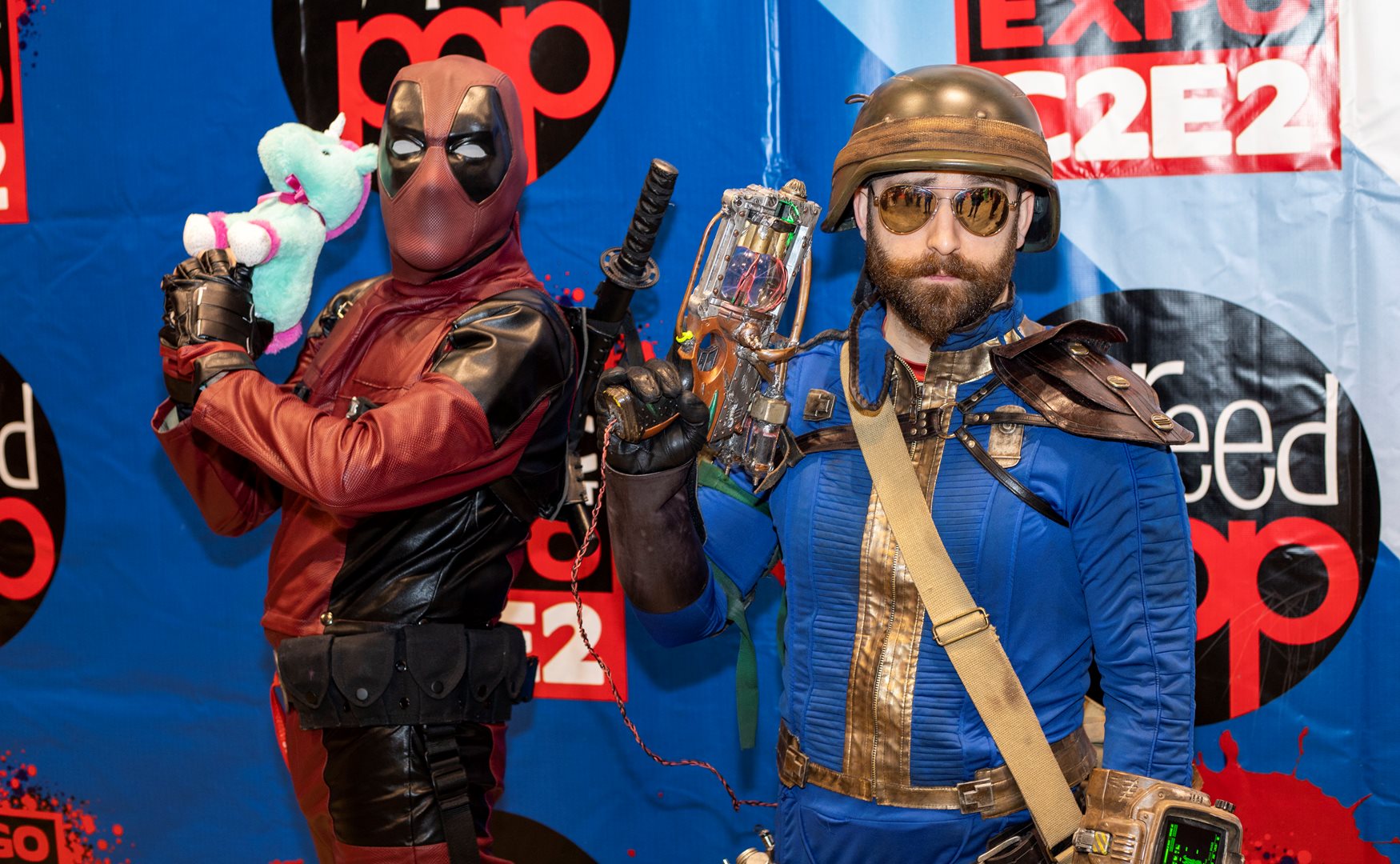 MONDAY
Monday… Why should I even mention Monday? Well for starters, we went to sleep around midnight, and then woke up around seven to see everything in the city covered in at least an inch of snow. It had been cold enough to snow for most of the weekend and we thought we'd avoid it, but it hit pretty hard. It was a very chilly and slushy drive to the Amtrak station to catch our train.
Monday was also my first time riding the Amtrak train connecting Chicago and St. Louis. As we arrived at the station, we started to worry that our train would be delayed due to the weather. Luckily that wasn't the case and we were able to take off at our scheduled departure time. The train was pretty packed at first, but lightened up as we hit station after station on our way back to Missouri. It was actually a pretty relaxing ride. We've already decided to use it again next year.
When we got to the station in St. Louis, we realized that we had taken the entire trip with Sean Gunn! We recognized the Guardians of the Galaxy star as soon as he emerged from the doors to wait for a ride. Tank grabbed a quick selfie with him and Tom took the opportunity to reminisce about another con where he met him and Michael Rooker. We chatted with him briefly about C2E2 and why he was stopping in St. Louis. For those that don't know, the Gunn family is from St. Louis. I honestly only learned that fact a couple of years ago.
After all the excitement of the weekend and the toll my sinus infection was taking, you bet your ass I slept for about 12 hours straight! Overall it was a great convention and C2E2 still remains one of my favorite conventions of the year. I really look forward to going again next year, but I'll try to leave the sickness at home.