"Bond 23" Delayed Indefinitely Due to MGM Problems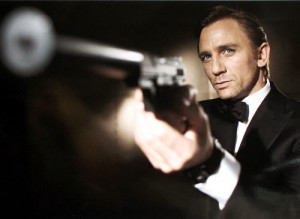 Tough luck, Sam Mendes. Earlier this year Sam Mendes was tapped to helm the yet unnamed 23rd James Bond film. (Read our article here.) Now it appears him and star Daniel Craig will have to find some new work. Due to troubles at MGM the film has been shelved indefinitely.
"Due to the continuing uncertainty surrounding the future of MGM and the failure to close a sale of the studio, we have suspended development on 'Bond 23' indefinitely. We do not know when development will resume and do not have a date for the release of 'Bond 23,'" said producers Michael G Wilson and Barbara Broccoli in a jointly released statement by EON Films.
It is a shame, because I was really looking forward to Mendes' take on the Bond series. It all comes at a time when the series really seemed to be picking up steam again. Hopefully Mendes will find himself a project soon, and maybe he can bring Daniel Craig along with him.
What do you think? Is this the end for James Bond? Let us know in the comments.