Sam Mendes Directing James Bond 23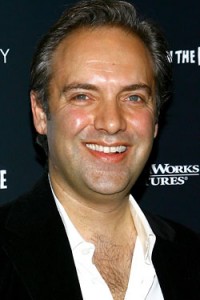 People always ask me, "Blake, who is your favorite director?", and I can never seem to answer. Over all the years of cinema there has been a lot of directors who have made a lot of leaps forward in the film making process. When you narrow it down to modern directors I can name off quite a few; David Fincher, Christopher Nolan, Danny Boyle, Matthew Vaughn, Wes Anderson, etc. One of the ones I always say is Sam Mendes, which of course is always met with, "Who?". Better known as Mr. Winslet to some people or "that guy who directed American Beauty".  Although, what I remember him for is Road To Perdition, one of my favorite films of all time. So, I was happy to read that Mendes has been signed on to direct the next installment of the improving James Bond series.
Apparently the studio is chomping at the bit for a new Bond movie, and are planning on fast-tracking the production to start shooting this summer with a 2011 release date being the goal.  Neal Purvis and Robert Wade are once again writing, joined by Peter Morgan who penned Frost/Nixon.  Daniel Craig will of course be reprising his role as 007.
Mendes isn't known for being the type to helm an action film, but the few times he has shot them in movies like Jarhead and Road to Perdition they have turned out brilliantly. Mendes is great at taking characters and really bringing them to the forefront, and exposing their strengths and weaknesses. It doesn't hurt that he already has experience of working with Daniel Craig. As much as I liked the Martin Campbell Bond films, I'm really interested to see how Mendes does with such a powerful franchise.