6 Movies Where Celebrities Star As Themselves, In Honor of 'This is the End'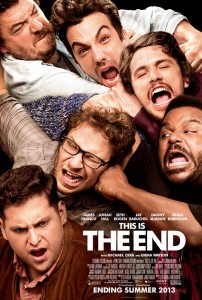 This is the End hits theaters this weekend. It stars a massive cast including but not limited to Seth Rogen, Jay Baruchel, James Franco, Jonah Hill, Danny McBride and Craig Robinson. The twist is that they're all playing themselves. They have a great time lampooning their public personas. Some of them play up perceptions (Danny McBride) while others play against them (Michael Cera). While the film offers big laughs it's not as consistently funny as one might like.
However, this got me thinking about other times people have played themselves on film. So here's your list…Celebrities Starring as Themeselves.
Year – 2004
Sometimes a cameo can resurrect a career. In 2004, Neil Patrick Harris was eleven years removed from Doogie Howser, M.D. He had spent the better part of the decade since its cancellation trying to live down his typecasting. While he had never been without work, he didn't have what people in the industry referred to as "heat". He'd been doing voice work for cartoon, guest appearance on episodic television such as Murder, She Wrote and Touched by an Angel, and TV movies like Not Our Son and Stranger in the Family. But it was precisely this wholesome image that made his performance in Harold & Kumar so enticing.
While our titular heroes seek food (and later Guantanamo Bay and then Christmas) they come across NPH. Only, he's not the clean cut young man we've been led to believe. Instead he's an amoral, drug-using, car stealing narcissist. And he steals the entire movie. So much so that he's been back for each subsequent sequel.
It's a turn that, no doubt, helped the creators of How I Met Your Mother envision him as Barney Stinson, a role originally intended for a "John Belushi type".