Matt Carpenter: Wunderkind
He was meant to be a stopgap.
With 2011 first-round pick Kolten Wong hitting his way through the minors, he was asked to learn to play second simply so the Cardinals could get his bat in the lineup.
Along with shortstop, second base has been the biggest area of need for the Cardinals the past decade. While struggling to make do with the likes of Adam Kennedy and Aaron Miles, the team was so desperate they asked a lifelong outfielder to switch positions, sacrificing defense just so they could have some offensive punch.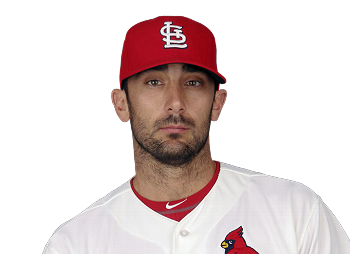 After the trade of Skip Schumaker this offseason, they asked a young third baseman who finished sixth in Rookie of the Year voting to follow suit, and I think it's safe to say Cardinal Nation collectively held its breath. This experiment didn't work out so well the first time; would the fact that Matt Carpenter was already an infielder help his transition at all?
Apparently, the answer is yes.
We're roughly 40% of the way through the season, but in the first 67 games so far, Matt has done nothing but play like the best second baseman in the majors, according to Fangraphs. Among all qualifying second baseman, he ranks third in batting average with a .324 average (fifth overall in the National League), first in on-base percentage at .408 (fourth overall in the NL), and third in slugging (.473).
Oh, and his defense? Well, just ask the Mets what they think. According to most advanced metrics, Carpenter ranks above average at second base.
In 114 games and 340 plate appearances last year, he had 87 hits, 22 doubles, 6 home runs, and 34 walks.
In 64 games and 290 plate appearances this year, he has 83 hits, 19 doubles, 5 home runs, and 31 walks. He's improved his line drive rate while cutting down on his strikeout rate.
Kolten Wong is still mashing at AAA Memphis (.313/.347/.467), and he's just 22, so he could well still be a future starter for the Cardinals. If Matt can continue to perform at the elite rate he is now, though, Kolten may have to take a backseat.