5 Things You May Not Know About "Iron Man" Robert Downey Jr.
1. Iron Man 3 Director Shane Black Revived Downey Jr.'s Career By Casting him in Kiss Kiss, Bang Bang.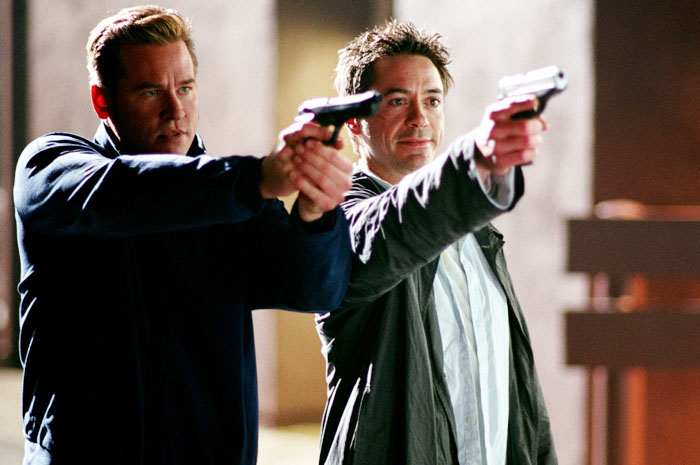 Kiss Kiss, Bang Bang was Robert Downey Jr.'s big comeback film. The actor was cast by longtime screenwriter Shane Black, who was taking his first stab at directing with the 2005 film. The role was originally meant for Jackass star Johnny Knoxville, but Black thought RDJ would be better suited for the role.
I an interview with Val Kilmer, he says, "Robert Downey Junior, everyone knows he's a great actor, but he was, you know, on a downward path with these addictions and things. He's so healthy and happy now… I get moved talking about him because I love him and he's one of the you know, he should have died and he's so happy now. It's great."
From there, Robert Downey Jr. lived a fairy tale ending. He went on to star in fantastic movies like Good Night, and Good Luck, Charlie Bartlett, and of course – Iron Man. From there, the rest is history. Director Jon Favreau had the vision to cast Downey Jr. as the lead in Iron Man –  and he has now become the centerpiece of the Marvel films and The Avengers.
The world is lucky to have  Robert Downey Jr. – and we are forever thankful he is living happily ever after.