'X-Men' Might Have Found a New Hope in Bryan Singer
Bryan Singer is apparently in talks with Fox about another X-men movie according to the Associated Press. Is the franchise still viable after films like X-Men: The Last Stand and X-Men Origins: Wolverine, both which had great opening weekends then dropped steadily thereafter? As much as I love comic books and comic based films sometimes I think it is better to leave something alone once it seems to have lost its creative spark. Singer crafted a great comic film with X2, and I would hope he could bring that feel back, but I'm not sure he could after the disaster of a film that was The Last Stand.
From The AP:
---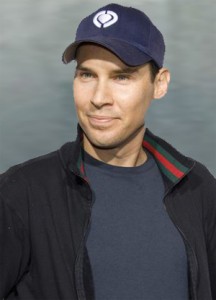 BUSAN, South Korea – Bryan Singer said Sunday he's interested in making another "X-Men" movie and has discussed the possibility with Twentieth Century Fox.
The American director made "X-Men" and "X2: X-Men United," but passed on the third installment so he could make "Superman Returns." "Rush Hour" director Brett Ratner ended up shooting that film, "X-Men: The Last Stand." South African filmmaker Gavin Hood made another spin-off, "X-Men Origins: Wolverine," which was released earlier this year.
"I'm still looking to possibly returning to the 'X-Men' franchise. I've been talking to Fox about it," Singer said at a talk at South Korea's Pusan International Film Festival.
"I love Hugh Jackman. I love the cast," he said, referring to the Australian actor who plays Wolverine.
Singer said he enjoyed making science fiction and fantasy movies because they allowed him to discuss serious issues through entertainment. He said the "X-Men" series, which follows a group of mutants with superpowers who struggle to fit in with humans, is about tolerance and social structures.
He said he likes to "trick audiences into thinking they're seeing fireworks, but they're learning about themselves and listening to what I have to say."
"The excitement about working in science fiction and fantasy is — the stories, if they are good, are about the human condition," Singer said.
Appearing at a panel discussion with South Korean director Kim Ji-woon, the American director also said he appreciated the creative freedom South Korean filmmakers enjoyed to make the final cut, compared to Hollywood, where directors must negotiate with studio executives.
Hollywood movie budgets are so high that "the risk is too great to leave it in the hands of a filmmaker," he said, adding that he "has a responsibility to help studios feel secure in their investments."
Singer made his name with the 1995 critically acclaimed thriller "The Usual Suspects" but later earned a strong following among comic books fans for his adaptations of popular comic book series.
---
I'll ignore the obvious joke about Hugh Jackman and Bryan Singer, and go straight to the issue at hand. I love the fact that Singer treats Sci-Fi with the kind of respect it needs to be taken seriously. Allegory is a powerful tool in storytelling and it seems that Singer gets this, and the issues at hand. Although, I still don't think his "outsider" view of things was right for Superman Returns, but nonetheless it works perfectly for a title like X-Men.