WWE Raw Review: John Cena vs Mark Henry, Dolph Ziggler Cashes in Money in the Bank, Undertaker and More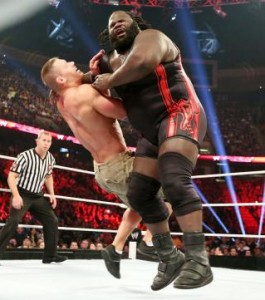 The Raw following WrestleMania has been an exciting one in the last couple years. Obviously, last year, we had the return of Brock Lesnar. Fortunately for fans, the WWE had quite a few surprises up their sleeve last night.
Read our review of Wrestlemania 29 here.
The first thing I will say about Raw is the crowd was phenomenal. It was by far the best crowd for a Monday night Raw in years, maybe ever. While the show was in New York, the crowd was made up of a lot of European fans. That led to different chants all night long. At one point during a match, the crowd was chanting "Randy Savage!" It was hilarious to say the least.
After a somewhat, disappointing WrestleMania, I wasn't sure what to expect last night. I had even more questions when it was learned that The Rock was injured at WrestleMania. While not a full-time superstar, this could actually hurt his movie career as well. It will be interesting to see if The Rock returns to wrestle anymore matches in the future. He was named the #1 contender for the WWE Championship. The WWE writer's had to scramble to basically re-write a number of segments. Originally, Lesnar and The Rock were going to interact, possibly touting a WrestleMania 30 bout.
Speaking of the championship, John Cena was interrupted by Mark Henry. He quickly challenged Henry to a match, which would be the main event of the evening.
C.M. Punk was also absent from the show last night. It appears that the hard bump he took against the Undertaker, may have really hurt his leg. He is one star the WWE cannot afford to lose. But, as they say in Hollywood, the show must go on.
Despite Punk's absence, the matches and mic work was great. We got a handicap match, as Jack Swagger and Zeb Colter fought Alberto Del Rio. Swagger damaged Del Rio's leg to the point that Dolph Ziggler came out to the ring to cash in his Money in the Bank contract. He did so successfully. I will say this about Ziggler, he's going to be a huge star. The crowd went absolutely crazy for him. I hope he's not a paper champion and can actually hold on to the belt for a good while.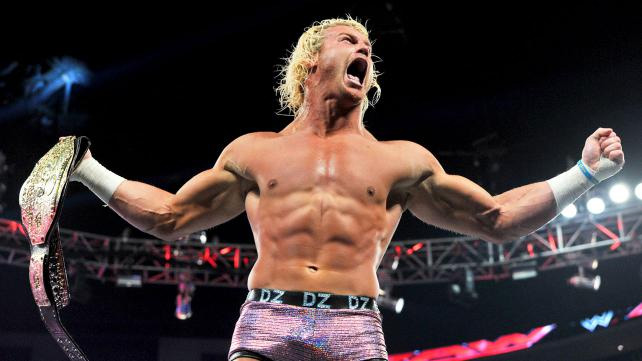 We also got the Undertaker to appear at a non-WrestleMania event. He was apparently going to come out and address the crowd about his match, but was interrupted by the Shield. These guys are on fire right now. I was hoping they were going to destroy the Undertaker, giving him a reason to leave television, but low and behold Kane and Daniel Bryan came to his rescue. So does this mean that we will see Undertaker in St. Louis for the May 19 pay per view? I love it when they WWE leaves questions to be answered. It's just great television.
Randy Orton and Sheamus battled each other for the right to face the Big Show. Another solid match, that led to the Big Show coming out and just dismantling both men. Orton took some serious shots in the match, another very entertaining segment of the show.
Fandango, who is quickly becoming a favorite of mine, mixed it up with Chris Jericho a bit. Fandango took a sick bump on the floor after being tossed out of the ring. It was awesome! The fans cracked me up, singing Fandango's entrance music throughout the night.
The match that was canceled at WrestleMania, featuring Brodus Clay, Tensai, and the Funkadactyls vs. The Bella's and Team Scholar was also a feature bout on Raw. It was actually a fun match to watch. It's a shame they didn't get to perform at WrestleMania.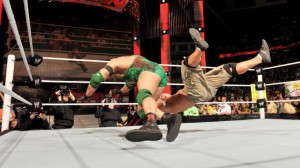 The last segment of the night was solid as well. Cena and Henry battled in the main event. I think a lot of fans, including myself were hoping for Rob Van Dam to make his return. It did not happen, however, we got Ryback coming down to the ring and turning on Cena. This could set up a pretty hot feud and still allow Cena to turn heel if he wishes.
All in all, it was one of the best Monday Night Raw's in years. I honestly can't remember a show that I didn't Tivo and fast forward through some of the content. This show kept me glued to the screen for all 3 hours. Great job WWE writers! I'm actually looking forward to next week's show.
Check out all of the RAW results at WWE.com.
Photos © WWE.