WWE Monday Night Raw Review (9/2) – The New Corporation, Cody Rhodes Fired After Match With Orton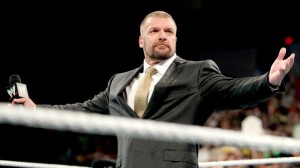 Monday Night Raw was again all about the new Corporation, driven by Triple H and Stephanie McMahon. Once again, Triple H had his way with Daniel Bryan, leaving one question in my mind. How long can WWE continue to have Bryan beaten to a pulp every week?
Just when I thought things were going to change, I was wrong. The Big Show was the victim of Triple H's evil, conniving ways this week. What happened to the iron clad contract that Show signed months ago? Apparently, Triple H has the power to void the contract. The WWE Universe was also told that the Big Show is dead broke after bad investments and unwise spending. I'm sure all this is made up, but it added to the storyline nicely. While some fans may not like the current storyline with the Corporation and Bryan, I am loving it. I think, as Triple H would say, it's great for business. We have Randy Orton, who with Triple H's backing, has become the most untouchable and dangerous star in the WWE. Some may argue that he looks like a paper champion because of the involvement of the McMahon's, but I beg to differ. He has excelled in the ring over the last 3 months. No one, but Bryan has been better. Orton is the best heel in the company at the moment, and I love the way he is being used.
Meanwhile, Triple H flexed his corporate muscles again on Monday night, by firing Cody Rhodes, after Rhodes lost a match to Orton. This should set up for another interesting storyline. Rhodes is a third generation star, and was starting to come into his own, now we may not see him for a bit on television, but he will return eventually for some revenge. Maybe he will return with his entire family, as he mentioned how the WWE misused his father and brother through the years.
The one side-story I will mention is the CM Punk/Paul Heyman feud. I don't think there is a wrestling fan on the planet who believes that Curtis Axel can beat Punk. It just won't happen. Punk is going to beat Axel and get his revenge on Heyman. Heyman has been so detestable, as that is what he is good at, it will be enjoyable to see him get his courtesy of Punk.
Overall, another pretty effective episode of Raw. There was a lot of time spent on major storyline of Bryan vs Orton and Corporation, and rightfully so. This is a storyline that can go on for a long time and have a number of different angles to it. Hopefully the WWE writers keep up the effective writing and continue to move this solid storyline in the right direction. Bryan and Orton are both characters that the WWE can build their product on while John Cena recovers. Both men have showed that they can take the reigns and make WWE TV a product worth watching, while the top star is out of action.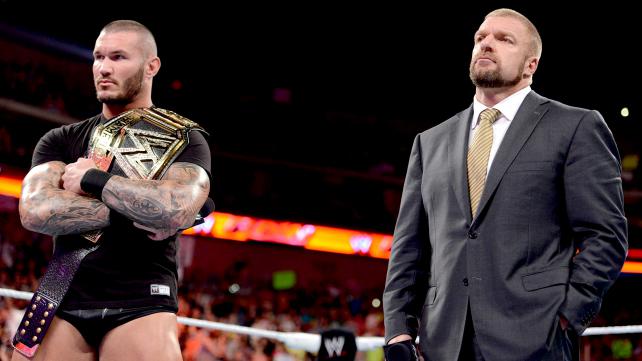 Photos © WWE.