Preview: WWE Extreme Rules PPV in St. Louis – Cena vs Ryback, Triple H vs Lesnar, Jericho vs Fandango
Come Sunday, things will get "Extreme" over at Scottrade Center, as the WWE invades St. Louis for the pay per view event. Now, I know that this pay per view has been heavily scrutinized by myself and other wrestling fans for being filled with a lot of rematches and missing some key stars. However, I think this could be a great pay per view if the WWE play their cards right.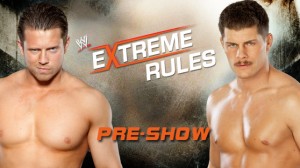 The Miz and Cody Rhodes will open the even with a pre-show match. Looking at this match, it shows just how much the WWE could use a solid match to open the show. I think it also shows just how unhappy the WWE is with Rhodes and The Miz, especially. The Miz has main event talent that was evident as he headlined WrestleMania 27 with John Cena. He is as gifted on the mic as any superstar in the WWE, but he seems to have had a falling out with WWE writers. The poor guy can't get a decent storyline. I'm going with The Miz in this match. I think the crowd will be hot and he will draw from their energy. Afterall, St. Louis is a big wrestling city and the fans know when they are watching good wrestling. Rhodes and The Miz will put on a great opening match, there's no doubt about that.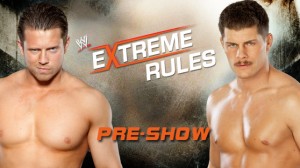 One match that most fans are bummed out about is Alberto Del Rio vs Jack Swagger for the number one contender to Dolph Ziggler's title. I feel the WWE handled this poorly. There's no doubt that Ziggler needs to sit this one out, but why not throw Big E Langston into the match. This could create a good storyline between Langston and Ziggler. Ziggler suffered a concussion that was pretty serious. He suffered memory loss and still has lingering effects from the kick to the head he took on Smackdown. I hate to say it, but I don't really care who wins this match. Neither opponent does much for me. I will go with Del Rio, because I expect Swagger to fall back down the ranks to lower mid-card status.
I honestly believe that Extreme Rules will be remembered for The Shield. The most exciting thing going in the WWE will go home with some hardware, as two members, Roman Reigns and Seth Ambrose, will battle Team Hell No, made up of Daniel Bryan and Kane. Kane and Bryan need to go their separate ways. Bryan can actually give Ziggler some great title matches once Ziggler is healthy. Kane can go back to being a mid-card monster.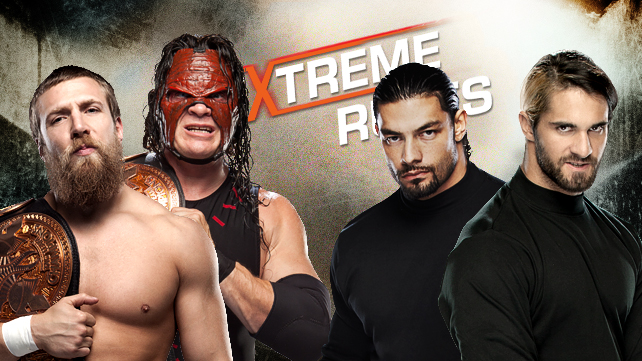 Fellow Shield member, and leader in my eyes, Dean Ambrose will battle Kofi Kingston for the United States Championship. There's no doubt in my mind Ambrose wins this belt. I love Ambrose's character. He is the unquestionable leader of The Shield. With all three members having gold, this will make The Shield even that much more powerful and dangerous.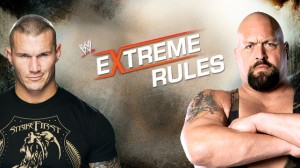 With those two matches keeping my interest, I now will turn to the matches that do not interest me whatsoever. Randy Orton vs. Big Show in an Extreme Rules match could be interesting if it gets violent. Both men have the potential to be major players in the WWE, but both are in need of a character makeover. This match could do that for one of them. With Orton being in his hometown, this could be the place for a change.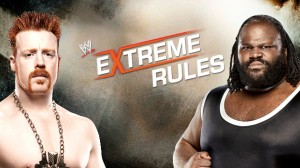 Sheamus vs. Mark Henry in a strap match. This match has "bathroom break" written all over it. I like the fact that Sheamus is over with the kids. He's a great character for children, but I'm not a child so he bores me. I do like Mark Henry, for the lone fact that I think he looks like my English bulldog.
One of the two matches I am really looking forward to is Chris Jericho vs. Fandango. I think Fandango is going to be a star. Jericho can help make him a star. He's great in the ring and not bad on the microphone either. I also like the fact that his dancer has been placed into the storyline. Summer Rae could play a role in the outcome of this match. This one could be match of the night, as both men are great performers. It will be interesting to see which man gets more pop from the crowd.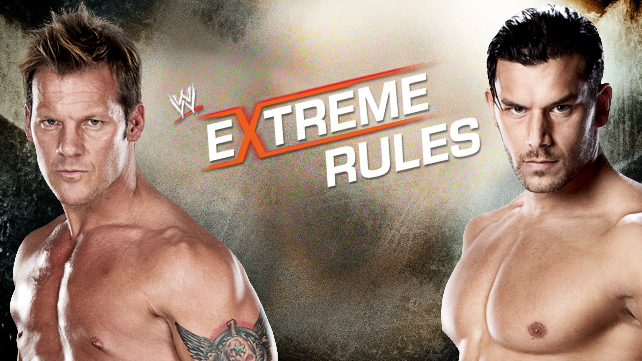 The other match I'm psyched for is the Triple H/Brock Lesnar steel cage match. I don't like the storyline the WWE has used. I would have thrown Stephanie, Triple H's wife into the mix, but I'm not that bummed about it. It's widely known that WWE just resigned Lesnar to a big money deal, so it makes sense for him to win this match, building his reputation as a violent monster back up. Triple H is 43, but still at the top of his game. Lesnar is perfect for a steel cage. I'm hoping for a violent bloodbath. If the WWE has any balls left, they will make this one a bloody affair, but if they stay "PG," we will get a lame finish with a likely Triple H win. I'm hoping they still have some balls left.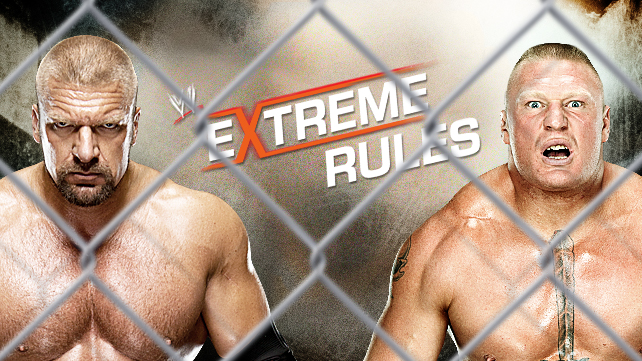 The last match of Extreme Rules is John Cena going against Ryback. Ryback bores me. He's a retread of Bill Goldberg. He's terrible on the microphone and lame in the ring. I'm actually rooting for Cena to dispose of him and move on to the next opponent, hopefully C.M. Punk or someone with a little more talent. That being said, the storyline hasn't been terrible. We have seen the champ take a beating from Ryback, injure his Achilles, and get taken out by The Shield.  Speaking of The Shield, I'm predicting they interfere in this last man standing match. I have no doubt that Cena will be victorious. I just hope the crowd will atleast be somewhat into this match.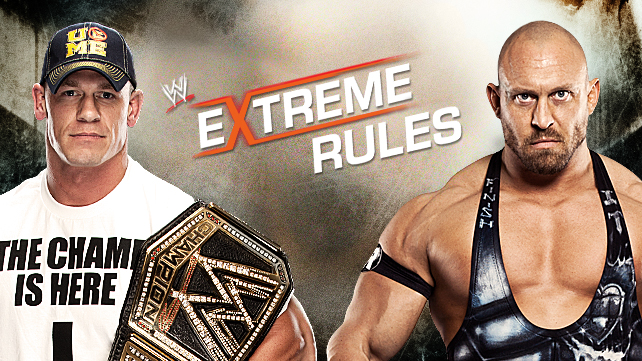 Click here to purchase tickets to WWE Extreme Rules at the Scottrade Center in St. Louis this Sunday, May 19.
Photos © WWE.