Win FREE Passes to (500) Days of Summer!
ReviewSTL.com invites you and a guest to attend a special advance St. Louis screening of (500) Days of Summer.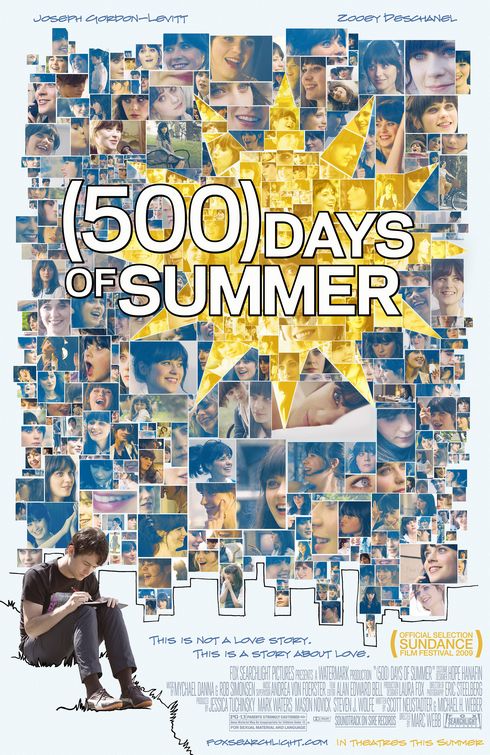 Enter for your chance to win a pass for two!
NO PURCHASE NECESSARY!
THERE ARE STILL 3 MORE SCREENINGS FOR THE MOVIE. THE REVIEWSTL CONTEST WILL BE RUNNING UNTIL 7/20!
Please note that winning passes to (500) Days of Summer does not guarantee admission to the film. You must arrive early as seating is first-come, first-served. It is usually safe to arrive at least 1 hour or more before show time!
To enter simply tell us in the comments below your favorite story of being in love. Good luck everyone and we hope to see you all at the movie!
And don't forget to see (500) DAYS OF SUMMER – IN THEATERS EVERYWHERE 7/24.
Share Your (500) Days of Summer Micro-Review at 500DAYSOFSUMMER.COM
(500) Days of Summer
MPAA: Rated PG-13 for sexual material and language.
Runtime: 95 min