Will Arnett Confirms 'Arrested Development' Film Shooting This Year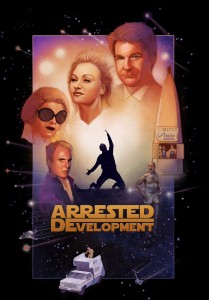 I feel like a kid on Christmas morning every time another piece of Arrested Development news comes out. So far the news has been slow moving, and despite all the promises I can't give my hopes up yet. Until they finish a script I can't believe that it will actually happen.
During a promotional junket for the new film When In Rome, Arnett was asked about the future of the franchise, and where they are in getting the film ready to roll into production. "I'm so glad you asked that," said Arnett. "It's very refreshing. We are working on the movie right now, yeah… We don't have a completed script yet, but it's forthcoming and we're going to make the movie this year."
He apparently seems sure that the film will be filmed later this year. "That's the plan," said Arnett jokingly, "We're hoping once Jason Bateman gets out of rehab. I think that we're going to start shooting. Oh, was I not supposed to…? Please don't air that."
I love the little jab at Jason Bateman at the end. I'm trying hard not to give my hopes up. My dream would be for the film to do so well that they put the show back into production. The unfortunate thing is that it would be too expensive to film now. Much of the cast had break out comedic success due to the show. A man can dream though right?