Who is Tom Hardy Playing in "The Dark Knight Rises"?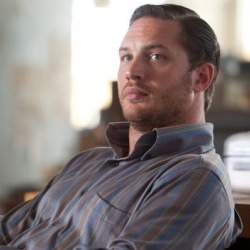 I know people are itching to find out any of the smallest details about the next Batman film.  After The Dark Knight and Inception, how can you not be excited to see what Christopher Nolan is cooking up for his final Batman film?  The only new actor that has been announced to join the all-star cast is Tom Hardy, but who exactly will Mr. Hardy be playing? 
That's a good question because no one really knows.
But I can tell you he is not playing Dr. Hugo Strange.  At least that is what batman-on-film.com is reporting.  This is a site that I trust a little more than I would any other Batman site because the site does not report every little rumor that flies around unless they can back it up with fact.  The site director has a pretty good relationship with the folks over at Warner Brothers, and they will usually confirm or deny rumors that he asks them. 
So this still leaves us to our question of who is Tom Hardy playing in The Dark Knight Rises?  Well if you go back to my article that I wrote here, I still stand my theory that Hardy will be playing the police detective that is assigned to hunt down Batman.  That is if Nolan is following that storyline.
Who do you think will be the villain?  And who do you want to play the villain?  Let us know in the comments below.