Wesley Snipes and Zoe Bell Star in 'Game of Death'
Wesley Snipes has seen his star power dwindle over the last 10 years. Once upon a time he was a viable action star, but lately he has been bogged down in direct to DVD sequels. It probably doesn't help that he was convicted of Federal tax fraud, and sentenced to three years in prison. Although, right now he is out while his case is appealed, and it looks like he is going to make that work for him. This time he is teaming with Abel Ferrara again to see if he can capture some of that star power back.
From Variety.com:
---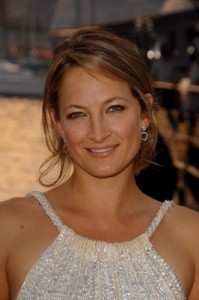 Wesley Snipes and helmer Abel Ferrara are reuniting on action-thriller "Game of Death."
It's their first project together since Ferrara's 1990 cult pic "King of New York."
Snipes stars as a politician's bodyguard who must fend off five of the world's top assassins. Zoe Bell and Robert Davi co-star.
"Death" was penned by James Agnew. Producers are Billy Dietrich and Rafael Primorac. Exec producers are Voltage Pictures' Nicolas Chartier and Nadine de Barros plus Roger Grad. Bridge financiers Alastair Burlingham and Steve Robbins of Perpetual Media Capital also exec produce.
Pic started shooting this week in Detroit.
Sony Pictures Worldwide Acquisitions Group has U.S. rights, brokered by American Entertainment's Joe Cohen.
Voltage is handling foreign sales and has sold most of the overseas rights, including Germany, France, U.K., Latin America and East Europe.
---
I really like Zoe Bell, and I'm glad to see she is getting more work. I don't ever think she'll be leading lady material, but she sure is interesting to watch. It could be because she looks like she could probably beat me up, but I really enjoyed her in Death Proof, Whip It, and her small appearance in Lost.
Abel Ferrara is really hit or miss with me, but I just got a copy of his latest, Chelsea on the Rocks. Maybe my interest in this project will go up after seeing his latest.