'Venom' Movie gets Gary Ross as Writer/Director
I like Gary Ross for one main reason, Pleasantville. Although, you may like him for penning/directing  Seabiscuit. He doesn't really seem like the type of person to write Spider-man 4 or  be the new creative mind behind the Venom spinoff. If you look through his body of work, he is responsible for a certain type of film. Usually they are inspiring, and contain a message. He is really good at this though, probably one of the best in the business. I'm not sure how that style will transfer over to a movie like Venom, but I'm willing to see the results.
From Variety.com
---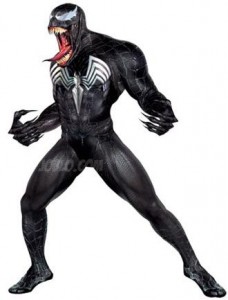 Already rewriting "Spider-Man 4" for Columbia Pictures, Gary Ross is making a deal to rewrite to direct "Venom," a Spidey spinoff.
Marvel Entertainment, Avi Arad and Ross will produce.
Venom, an archenemy of the webslinger in the Marvel Comics series, will be transformed into an antihero who becomes a defender of the innocent.
In "Spider-Man 3," Venom was played by Topher Grace, who started out as Eddie Brock, Peter Parker's newspaper rival. Infected by an alien organism that grafted itself to his skin, Brock had superpowers and strength superior to Spider-Man's.
Grace, who just signed on to star in "Robert Rodriguez's Predators" at Fox, is not considered likely to reprise, as the spinoff will start from the drawing board.
Even though Marvel Entertainment was just acquired by Disney in a $4 billion deal, Columbia Pictures is able to turn Venom loose in a film because the studio holds rights in perpetuity not only to Spider-Man but to the villains in his universe.
The studio is also developing another installment of "Ghost Rider."
Fox holds the same rights to its Marvel characters, developing several spinoff features from "X-Men" and scoring a big summer hit with "Wolverine." Fox, which made the "Daredevil" spinoff film "Elektra," is working on "Silver Surfer," based on the character that appeared in "Fantastic Four" sequel "Rise of the Silver Surfer."
Col is moving aggressively to make more installments of "Spider-Man," the studio's most financially valuable franchise. While Sam Raimi is prepping for a 2010 production start on "Spider-Man 4," writer Jamie Vanderbilt is currently scripting the fifth and sixth installments, films which could possibly amount to a reboot with new creative elements.
Ross, who is rewriting a "Spider-Man 4" script originated by Vanderbilt and David Lindsay-Abaire, is also working with Columbia on rewriting to direct the film about cyclist Lance Armstrong's recovery from life-threatening testicular cancer to win a record-breaking seven Tour de France titles.
---
I have to give it to Marvel. I would have just given up after the mess that was Spider-man 3. Although, they really aren't in this to make a great movie, but to see awesome profits. The Spider-man series has some juice left in it, but they have to be careful and make a product worth seeing or the well is going to dry up.
I'm hoping they choose someone a bit more Eddie Brock like for the new Venom movie. As much as I like Topher Grace, I always thought he would make a better Peter Parker than an Eddie Brock. Let's hope Marvel can stop being so hit or miss with it's titles with these new films on the slate.