Watch the amazing new full trailer for THE BOOK OF ELI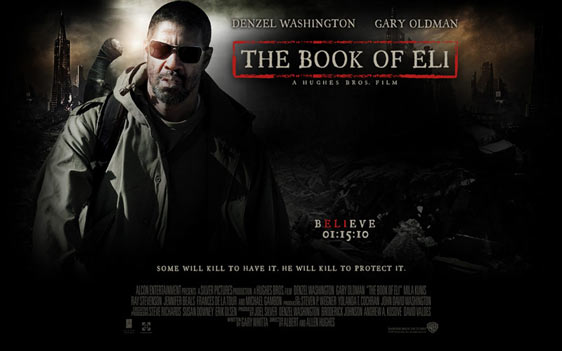 If you haven't seen the full trailer for THE BOOK OF ELI, starring Denzel Washington and Gary Oldman, you need to watch it. It looks pretty amazing. This is the first movie where I have seen Denzel in this type of role, and there is only one word to describe it – BADASS!
Synopsis
"The Book of Eli" revolves around a lone warrior (Washington) who must fight to bring society the knowledge that could be the key to its redemption. Oldman has been set to portray the despot of a small makeshift town who's determined to take possession of the book Eli's guarding.