Warner Bros Hire Michael Goldenberg to Write "Green Lantern 2"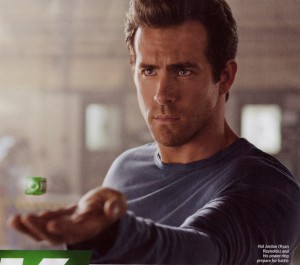 Warner Bros. are showing a lot of faith in the Martin Campbell directed, and Ryan Reynolds' starring Green Lantern set for next summer. So much faith, that they've actually hired Michael Goldenberg, who previously wrote Harry Potter and the Order of Phoenix for them, to write a sequel to the film which is set for release next year.
Previously hired for a treatment were Greg Berlanti, Michael Green and Marc Guggenheim, to continue the saga of the Green Lanterns. The sequel return Ryan Reynolds to the role of Hal Jordan, the Green Lantern who protects the sector of the galaxy in which Earth resides. The series is based upon the popular DC comic book series of the same name.
The filming for the first Green Lantern film just wrapped in New Orleans, Louisiana.
Green Lantern hits theaters June 17, 2011.