VIDEO: E3 2011 BioWare's "Star Wars: The Old Republic" Opening Cinematic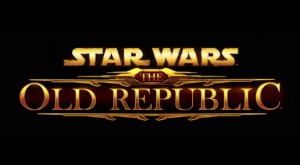 "Shut up and take my money!"
That is what I keep screaming at the computer monitor every time a new clip for BioWare's much-anticipated MMORPG, Star Wars: The Old Republic, is released. I'm pretty sure if BioWare put a gun in my hand and told me to do horrible things to ensure the release of this game, I'd do it without blinking.  Such blind devotion to a game worries me a bit, but having grown up surrounding myself with the Star Wars universe, it is understandable that I want to immerse myself into it.
Unfortunately for my inner child, no release date is to be announced at E3. I'm still expecting a Q4 2011 release date, which means Q4 of my life is going to be disastrous to my physique. Hey, if we can just get Microsoft to throw some Kinect controls in it, since they are so happy to do it with everything else, I can get some exercise while playing. (Only kidding folks!)
The only thing I'm a bit worried about is that they seem to be drawing a bit too heavily on the mythology that seems to come after the game. The design is a bit too similar to what happens in the galaxy thousands of years later. However, that is just the nerd in me being pedantic.
I say bring it on!
Let us know what you think about the video in the comments!
[hdplay id=354 width=595 height=375]