U2 To Play Scottrade Center May 4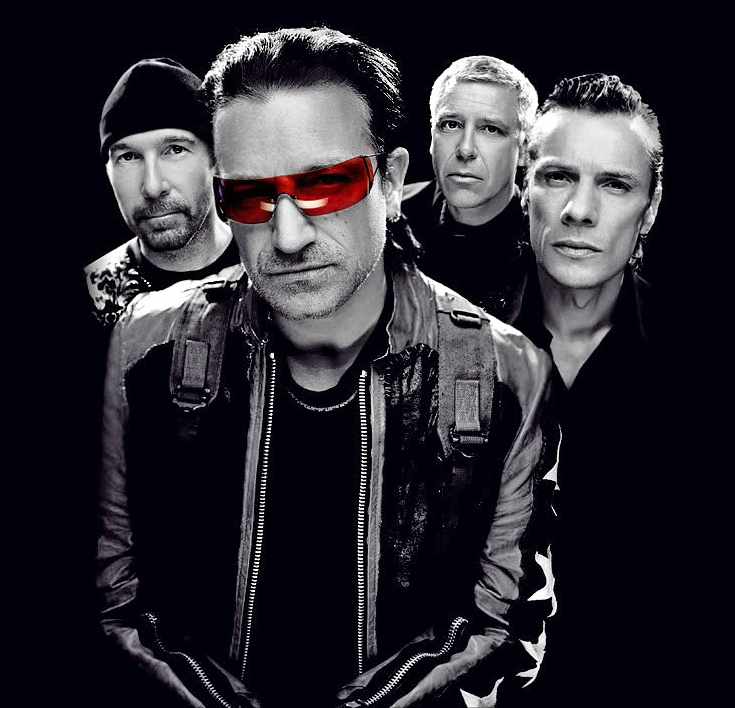 U2 has announced their return to St. Louis.
The show will take place on Friday, May 4 at Scottrade Center.
Tickets for the eXPERIENCE + iNNOCENCE North American Tour 2018 go on sale Monday, November 20th @ 10:00 am exclusively through Ticketmaster Verified Fan®. In keeping with their commitment to ensure tickets get into the hands of fans, not scalpers or bots, U2 has partnered with Ticketmaster to use its Verified Fan platform. Verified Fan will power all ticket sales, providing fans who truly want to attend the show with the best opportunity to get great tickets. U2.com fan club subscribers receive first access and can register at http://www.u2.com/subscribe beginning today until Sunday, November 12th. U2.com subscribers will have the first opportunity to purchase tickets beginning Tuesday, November 14 at 10:00 am and running through Thursday, November 16th at 5:00 pm.
Citi® is the official credit card for the U2 eXPERIENCE + iNNOCENCE Tour, and as such, Citi cardmembers can take advantage of a special, first-ever Citi Presale powered by Verified Fan opportunity for tour dates in the United States. Citi cardmembers can register now through November 14th to unlock access to tickets and use their Citi card to complete the ticket purchase if verified. The Citi Presale begins Thursday, November 16th at 9:00 am and will continue through Saturday, November 18th at 5:00 pm. To register for the Citi Presale powered by Verified Fan visit: citiprivatepass.com
Tickets will also be available for the Verified Fan public sale that begins on Monday, November 20th at 10:00 am. All fans must register by Saturday, November 18th for the opportunity to unlock access to tickets. To begin, visit u2.tmverifiedfan.com. Songs of Experience is the companion release to 2014's 'Songs of Innocence', the two titles drawing inspiration from a collection of poems, Songs of Innocence and Experience, by the 18th century English
mystic and poet William Blake. Produced by Jacknife Lee and Ryan Tedder, with Steve Lillywhite, Andy Barlow and Jolyon Thomas, the album features a cover image by Anton Corbijn of band-members' teenage children Eli Hewson and Sian Evans. The full track listing for the album is:
1. Love Is All We Have Left
2. Lights of Home
3. You're The Best Thing About Me
4. Get Out of Your Own Way
5. American Soul
6. Summer of Love
7. Red Flag Day
8. The Showman (Little More Better)
9. The Little Things That Give You Away
10. Landlady
11. The Blackout
12. Love Is Bigger Than Anything in Its Way
13. 13 (There is a Light)
For more information on U2's return to St. Louis, visit Ticketmaster.com.