Review: 'Heisenberg' Gives Intimate Look at Life and Relationships at the Rep (Oct 28 – Nov 12)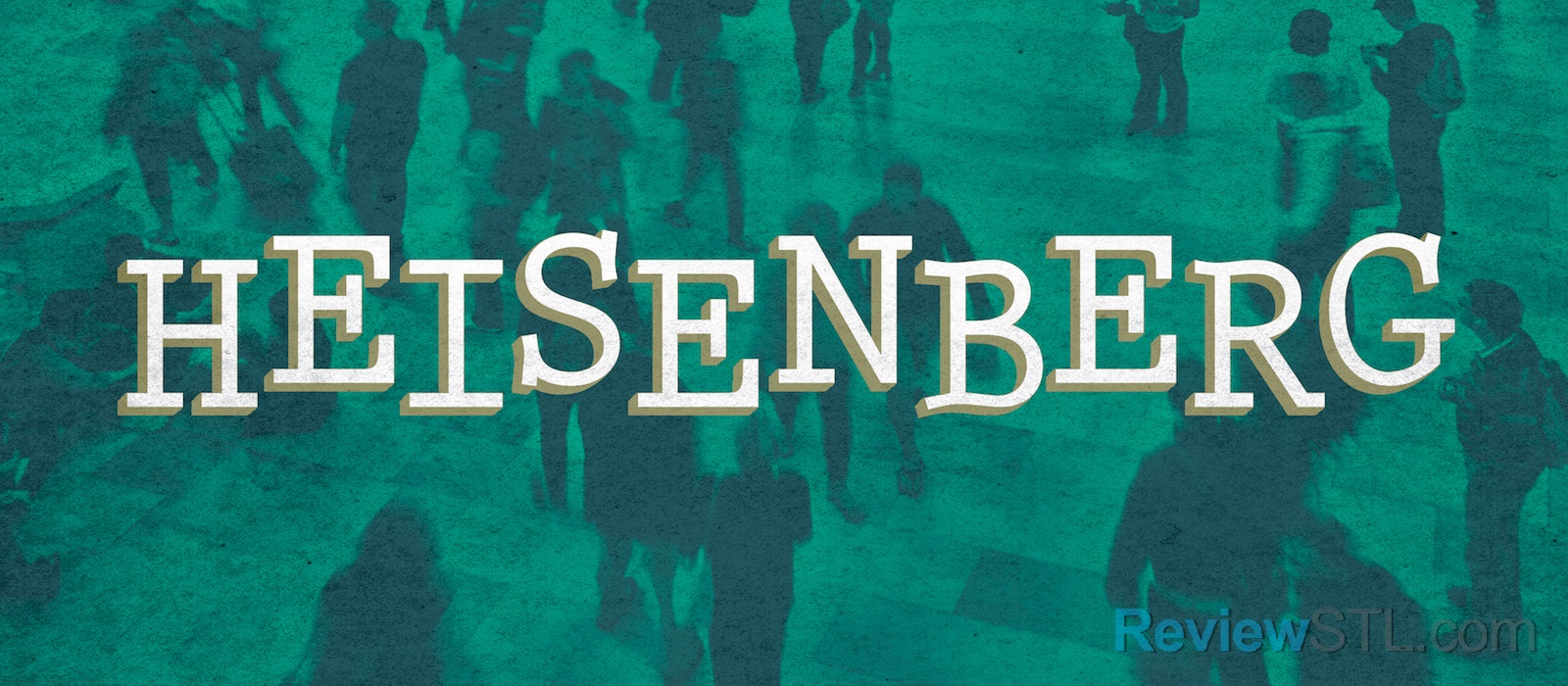 Heisenberg opens The Repertory Theatre of St. Louis' 2017-2018 Studio Theatre season. English playwright Simon Stephens (the author responsible for adapting Mark Haddon's 2003 novel, The Curious Incident of the Dog in the Night-Time, into an incredible play) has crafted a wonderful story about an unlikely relationship.
Georgie (Susan Louise O'Connor) is an unpredictable, unfiltered American living in London in her forties, while Alex (Joneal Joplin) is a quiet butcher who enjoys peaceful walks at the age of seventy-five. An unexpected kiss on the neck at a train station is the catalyst for a new relationship, and a beautiful story about the examined life.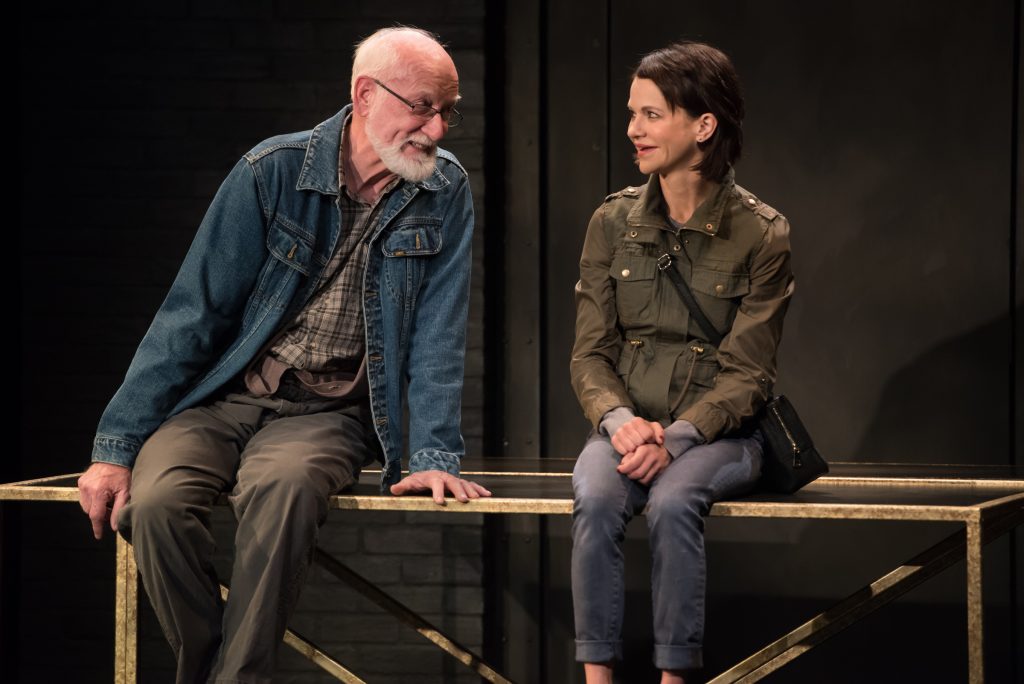 O'Connor is mesmerizing as Georgie, embodying a character that is full of liveliness and truth. The character does not hesitate to say what she is thinking, and certainly lacks a certain amount of social awareness. Yet it is difficult not to like Georgie, who never lacks in charm or genuine good intentions. O'Connor escapes into this magnificently written role from the moment the lights are on, and gives a performance that takes hold of all your emotions. One of which is humor, which is delivered masterfully in abundance.
Joplin is superb as an older man who finds happiness alone in his work and peaceful strolls, seemingly satisfied with his routine. That is until he meets Georgie, who forces her way into his life – for the better. Joplin gives a performance of experience and wisdom, as he plays somewhat of a stoic. His reactions of surprise and confusion when it comes to Georgie are priceless, and never fail to entertain. Yet behind his staid exterior is a man with heart, and capable of great emotion. After years without a companion, Georgie is able to bring out the best in Alex, and watching Joplin bring this transition to life is truly inspiring.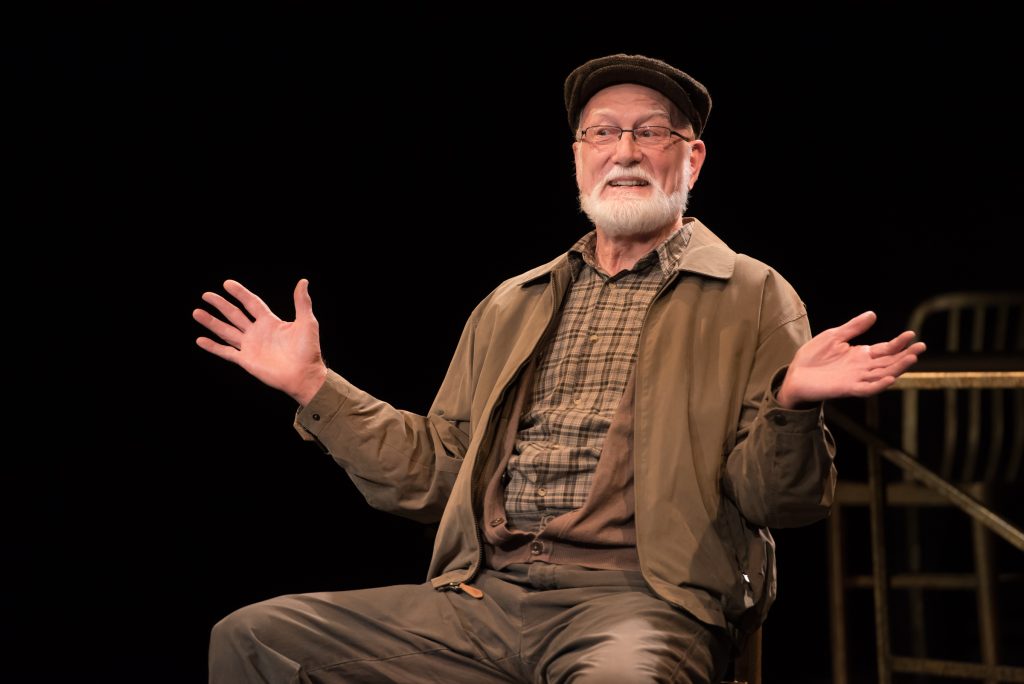 Heisenberg is an intimate show, performed by two actors on a modest set. There are two tables and two chairs on either end of the stage, and at one point they spice things up by adding a couple of pillows. And it is perfect, as the attention is on the characters and their budding relationship. It is a wonderful look into the beautiful and unpredictable sides of life and love, which will have you leaving feeling very satisfied.
Heisenberg is directed by Steven Woolf, with performances October 28 to November 12. For more information, visit repstl.org.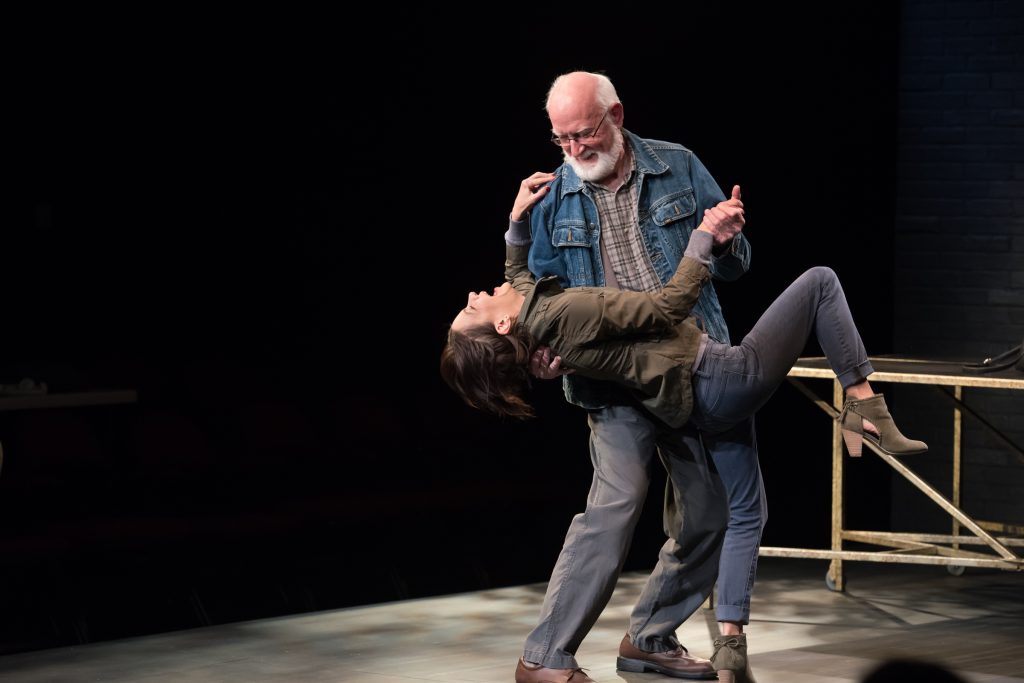 All photos credit Jon Gitchoff