Film Review: 'Thank You For Your Service' Starring Miles Teller, Beulah Koale, Joe Cole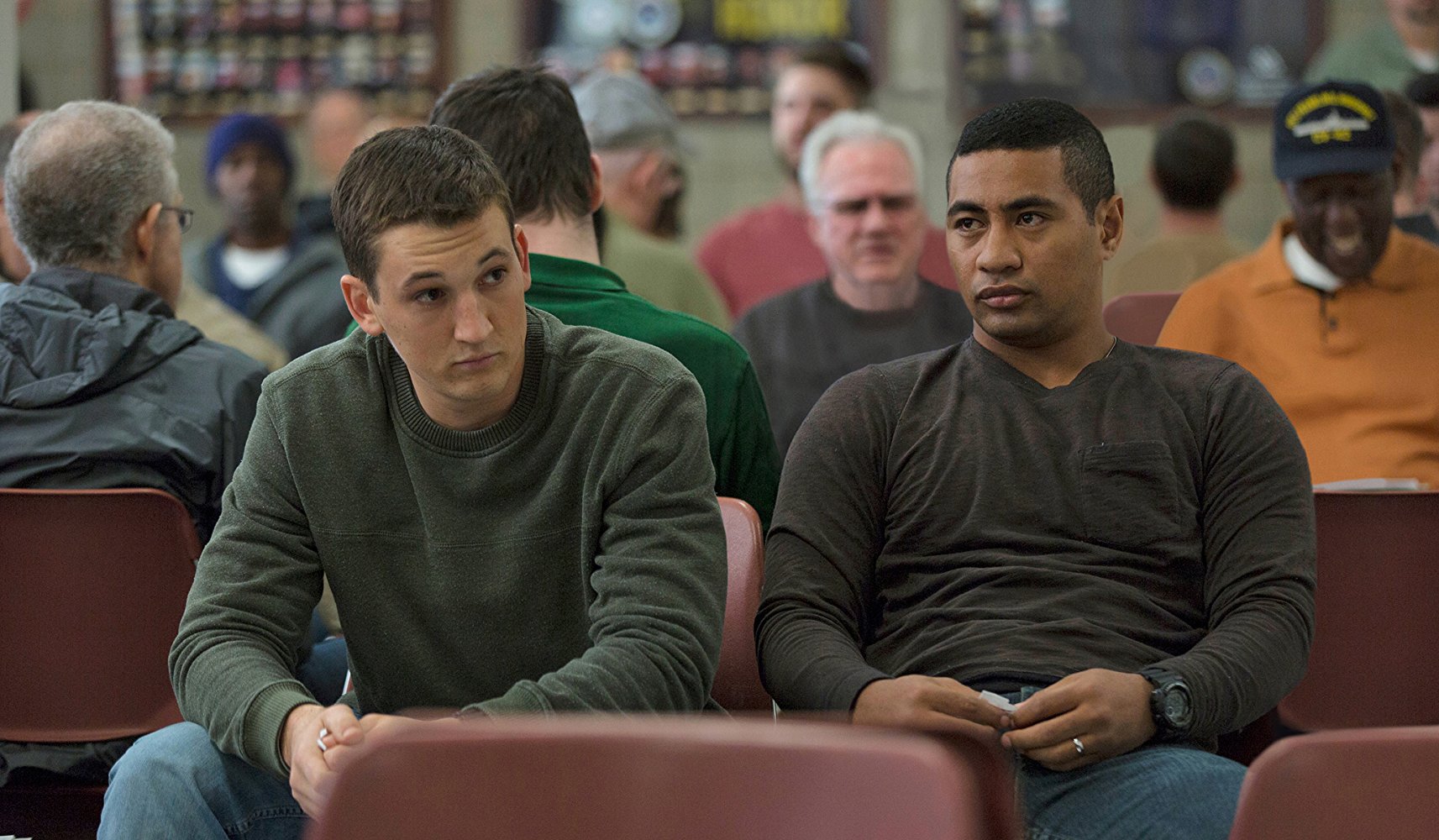 "What do we do?"
It's a question that hangs in the air during one crucial early scene in Thank You For Your Service. Home from Afghanistan, desperate for a sense of normalcy, Tausolo "Solo" Aieti (Beula Koale) presents the question to Adam Schumann (Miles Teller), his best friend and squadmate.
In the last couple decades, America's deployed hundreds of thousands of soldiers, sailors, Marines, and airmen across the globe. Thankfully, the vast majority of them have returned home, but the unfortunate reality is that when they do return home, many of them struggle to cope, whether they deal with PTSD (Schumann), traumatic brain injuries (Aieti), a crippling injury (Michael Emory, portrayed by Scott Haze), or the prospect of starting their family life completely over (Will Waller, portrayed by Joe Cole). And it's a reality that few of us civilians are equipped to deal with.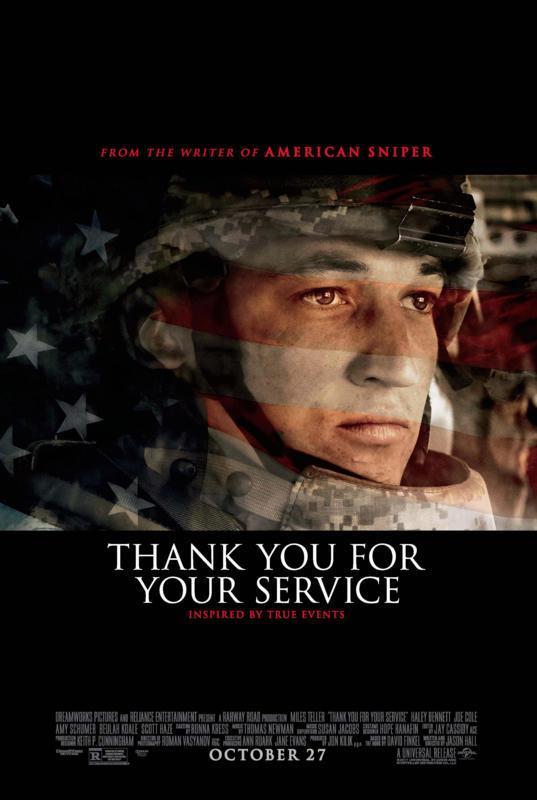 Thank You For Your Service marks the directorial debut for Jason Hall. Hall, who also wrote the screenplay for this film and "American Sniper," paints an intimate portrayal of the soldiers and their families attempt to cope with post-military life, and the result is a rather somber, and somewhat uncomfortable, look at the situation they face.
Read our interview with writer and director, Jason Hall.
Prompted by Solo's question, Schumann drives Solo and himself to the local VA office, only to discover the hundreds of other local veterans seeking similar assistance. Once they finally get to the front of the line, Schumann is told that it could be up to nine months before they can finally get assistance. Desperate to get help, he begs the receptionist to do their job, but the reality is they're so backlogged with previous requests, it just doesn't seem possible.
It isn't an easy story to tell, as like I said, it made me pretty uncomfortable at times, but I don't say that in a bad way. It's meant to make us realize just how desperate the situation is for many soldiers. Schumann's wife, Saskia (Haley Bennett), does what she can to support Adam, but she quickly realizes the previous status quo will never be possible. Solo's wife is pregnant and due shortly, and his memory is so poor that he contemplates naming his son after himself just so he knows he'll remember his name.
The story progression is solid enough, and as the film progressed, I found myself caring more and more about how everything played out for the real-life soldiers. The cinematography serves its purpose well enough; there isn't anything great or glaringly bad about it.
The cast, however, did a fantastic job pulling the audience into the film. At this point, Teller has established himself as a viable lead man, and he is excellent at showing a man at his most vulnerable. Bennett does a great job in her supporting role, and even Amy Schumer, the rather polemical actress known for her comedic roles, does fine in her role as a widow trying to come to terms with the death of her husband, one of Schumann's squadmates.
Koale, though, sets himself apart as a man driven to the edge. Eager to sign up for another tour to support his family, he's denied the chance due to his TBI, forcing him to the edge. He's raw and emotional, and I get the feeling there would be a lot of soldiers that relate to his story. I discussed the film with a close friend of mine who was just discharged from the Army this summer, and he admitted that at this point, seeing the film might hit a little too close to home.
Overall, it's a good film, but it's also a cry for help. Hall said in a Q&A that he's spoken to many veterans who've seen the film that admit they've faced very similar issues to what the characters in the film play. It's a call to action presented as a drama, and I have to say that at least for me, it hit the mark.
"What do we do?" Turns out, the question wasn't directed at Schumann.
Thank You For Your Service gets a B.