Film Review: 'Suburbicon' Starring Matt Damon, Julianne Moore, Oscar Isaac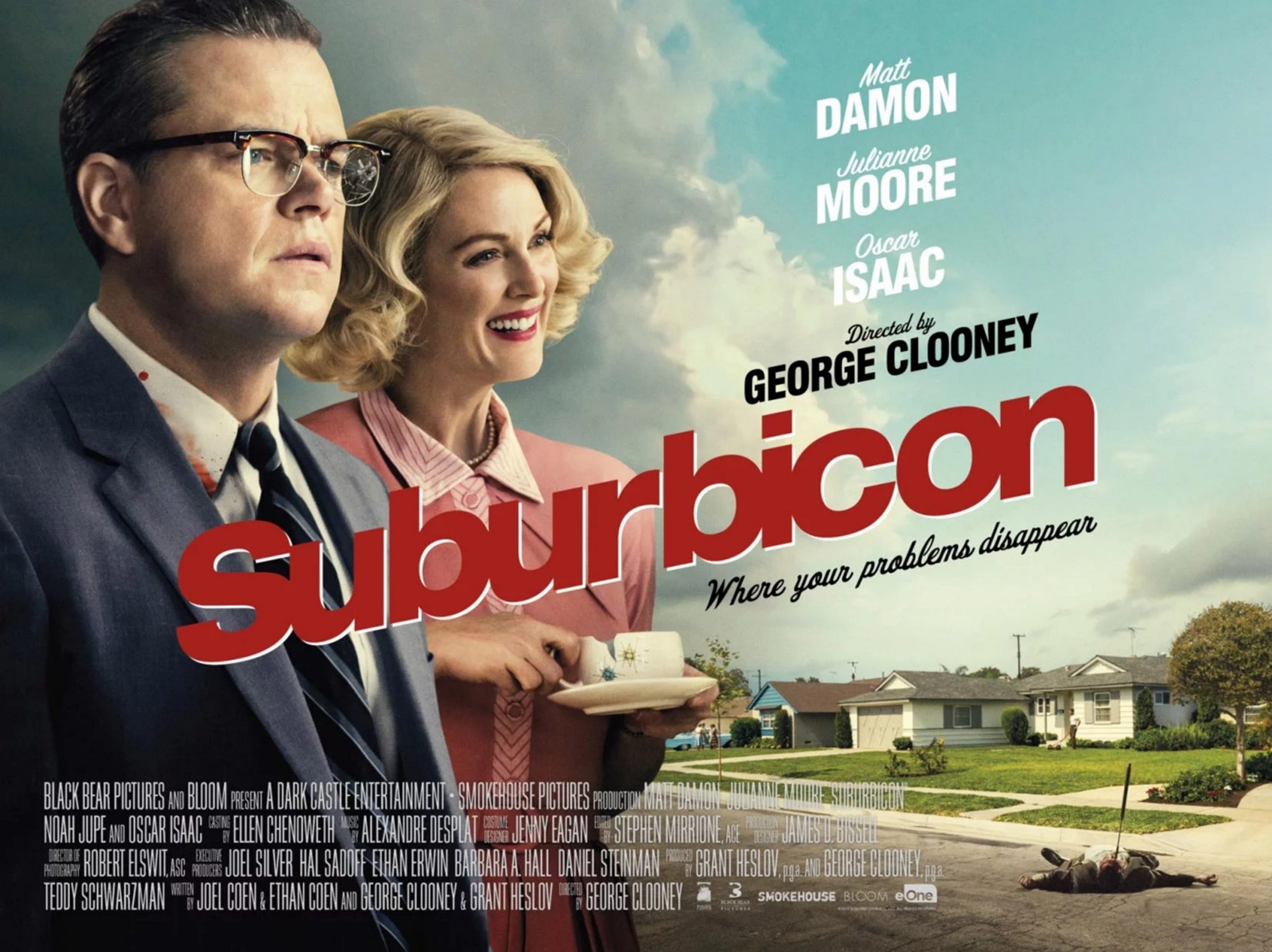 It's time to move out
Last week, I gave the Michael Fassbender-led "thriller" The Snowman a ZERO STAR rating (see my review here), citing that I could not tell if it was failing in its attempt to be a serious crime drama or successful in its attempt to be a hilarious, intentionally cheesy detective film spoof. The thing is I was being sarcastic in that review. I know for sure that the people involved wanted The Snowman to be taken seriously. However, in the case for Suburbicon, from director George Clooney and a screenplay partially written by Joel and Ethan Coen, I got the same conflicting feelings. But this time, I am not joking.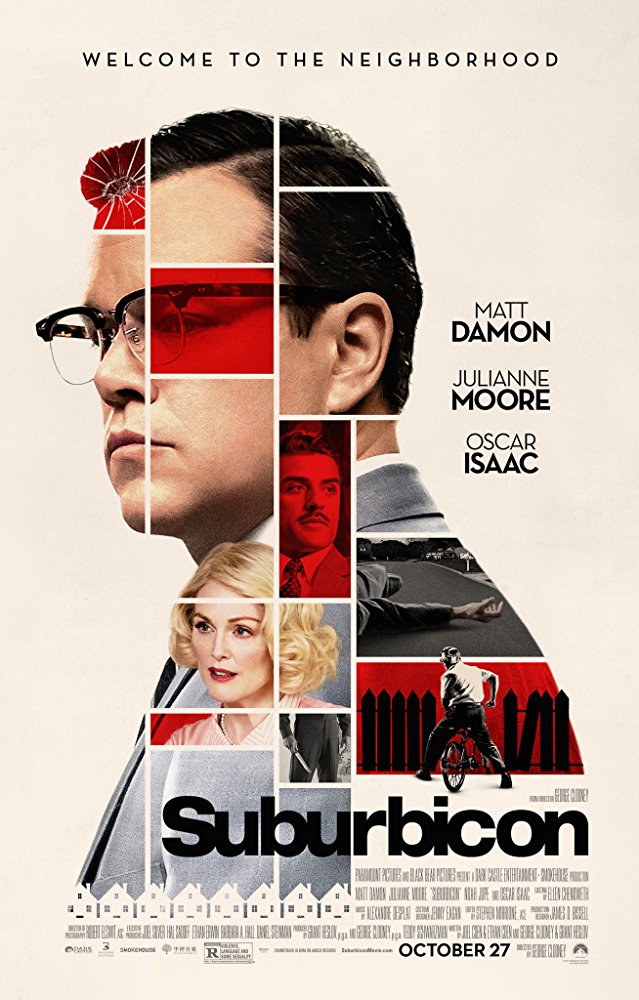 Set in the 1950s, Suburbicon takes its name from the seemingly serene neighborhood that Gardner Lodge (Matt Damon), his wife, Rose, (Julianne Moore) and son Nicky (Noah Jupe) call home. The film even opens with a persuasive advertisement for Suburbicon, suggesting the darkly ironic tone we are set up to anticipate. However, the moment we first meet Lodge and his family, including Rose's twin sister Margaret (also played by Moore), is anything but peaceful when two strange men (Alex Hassell and Glenn Fleshler) break into their house, starting a chain of events that eradicates their living situation and plants a fat red flag on the neighborhood's appearance.
We start off feeling sympathy for Lodge, who appears irrevocably distraught by the tragic outcome of the incident. But, without giving too much away, I will just say that the plot quickly becomes reminiscent of another particular black comedy with the Coen Brothers' names on it. So, while the true seed of destruction in this plot can quickly be seen right before your eyes, the rest of the community believes there is a different cause to throw blame at.
There is a depressingly pointless subplot involving the Mayers, a black family whom, immediately after moving into Suburbicon at the beginning of the film, are subjected to ridicule from the community on a daily basis. An increasing number of townsfolk parade around their house shouting, chanting, playing loud drums, or anything they can think of to drive the Mayers out literally from the beginning to the end of this film. Anytime we are introduced to a side character commenting on Lodge's situation, they feel compelled to add, "None of this happened until that colored family moved in." So, while our central characters become increasingly unlikable, we have the entire rest of the neighborhood and their racist hatemongering to remind us that no one in this film likable.
At times it seems that Suburbicon wants to be a satire, but what it is satirizing is never clear. Is it a revealing send-up of the seemingly idyllic 1950s American culture? Is it a throwback to noir films of cinema's golden age with a more realistic twist? Whichever it may be trying to be, it is severely lacking in the humor department, and the suspense department for that matter. Any chance the movie gives itself to relish in dramatic thrills, it promptly shoots itself in the foot before it can take that chance. Instead of pulling the rug right from under you, it flattens any seams and gives it a quick sweep to ensure you will have a smooth walk across it.
Suburbicon is the opposite of what it seems to want to be. It has a great cast, most notably Oscar Isaac as a fast talking insurance investigator channeling his inner Fred MacMurray in Double Idemnity, but not a single character worth their talent. It has a fun premise, but without any fun to support it. It has some of Hollywood's best behind its creation, but the talent they are famous for is heartbreakingly absent. It is a cynical, tone deaf mystery thriller without a shred of mystery, very little thrills and nothing remotely clever or memorable to resuscitate it from its inevitable death on arrival.
*/****