Walking Dead Going to Series at AMC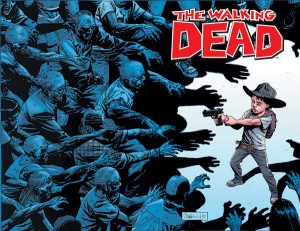 Not too long ago Frank Darabont was pegged to write and direct a pilot for AMC adapting the comic book Walking Dead, a zombie story about a band of survivors, and AMC has foregoed doing a pilot in lieu of a 6 episode run after such confidence in Darabont's six episode arc.
Jon Bernthal from The Pacific has been cast already in one of the leads with more to follow.  I imagine if the show is a hit we will see a follow thirteen episode season, or maybe even a six episode run in a different story of this world every Fearfest which this six episode run will coincide with this Halloween.
Personally I am pumped and it seems like Darabont is going to be very much involved beyond the first episode.  Look for it this October and among countless ads during Mad Men Season 4.
Get the full story here.