Restaurant Review – Boogaloo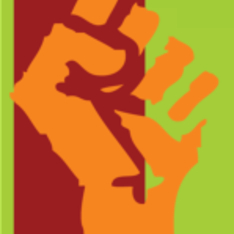 Located in Maplewood near the Jive n Wail, Boogaloo tries to bring  a bit of the Caribbean to the St. Louis area.  Words like Jamaican jerk, creole, mango, Cuban and more fill the menu.  But, you don't go to Boogaloo for their menu.  I don't even think you go there for their daily happy hours (Mon-Thurs at 4 and again at 10. Sat-Sun at 5 and again at 10).  No, you go to Boogaloo because it's the only place where you can swing at the bar!
Yes…I said swing!  The bar at Boogaloo is lined with large swings in place of bar stools.  Although they are very sturdy and bolted in place, don't think you can't tip off backwards after one too many drinks!
Boogaloo is a great place to head after work for some happy hour drinks and food specials.  A girl's night full of tapas and cocktails is also a great option at Boogaloo.  Or, enjoy the dark lighting and live entertainment available on the weekends.  Although the swings are what initially led me to Boogaloo, the Jerk Chicken sandwich, Louisiana crawfish cakes and the Island style pork ribs are what will bring me back.
If you don't make it to Maplewood very often, you should try and go after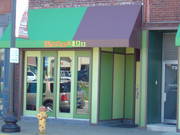 work one evening.   Boogaloo is off Manchester not too far from the highway.  By 5 the place wasn't packed just yet, so you can grab a prime spot and a beer and have a swingin' good time until your food arrives!
Visit Boogaloostl.com for menu, hours and contact information.