THE LEGEND OF HERCULES opens January 10! Enter to Win Passes to the St. Louis Advance Screening!
Enter to win a pass for two!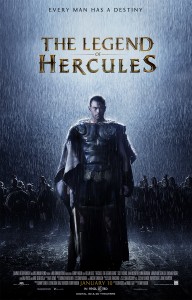 In the epic origin story THE LEGEND OF HERCULES, Kellan Lutz stars as the mythical Greek hero—the son of Zeus, a half-god, half-man blessed with extraordinary strength. Betrayed by his stepfather, the King, and exiled and sold into slavery because of a forbidden love, Hercules must use his formidable powers to fight his way back to his rightful kingdom. Through harrowing battles and gladiator-arena death matches, Hercules embarks on a legendary odyssey to overthrow the King and restore peace to the land.
Cast: Kellan Lutz, Scott Adkins, Liam McIntyre, Gaia Weiss
Director: Renny Harlin
Enter the contest below!
Winners will be chosen at random from all entries. Supplies are limited. Limit one (1) pass per person, passes admit (2) two. Sponsor's employees and their dependents are ineligible. Screening is overbooked to ensure capacity. Please refer to passes for any other possible restrictions. NO PURCHASE NECESSARY.
Screening will take place Thurs., January 9 at Wehrenberg Ronnies 20 Cine (7pm).