Terminator Make over $13 million on Thursday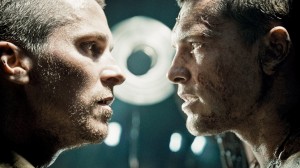 Opening on the same Thursday as "Indiana Jones and the Kingdom of the Crystal Skull" one year ago, TERMINATOR SALVATION brought in over $13 million dollars going into the holiday weekend. The third movie in the franchise, "Terminator: Rise of the Machines" made only $44 million on it's opening weekend, so this film is guaranteed to far surpass it's predecessor.
The heaviest hitting competition for "Terminator" is the second film in another franchise – "Night at the Museum: Battle of the Smithsonian" starring Ben Stiller. There shouldn't be much to worry about though, as the two films have completely different audiences. "Night at the Museum" is aimed towards families and children, where TERMINATOR SALVATION is targeting male adults and teens.
Read our review of TERMINATOR SALVATION, and visit the official website for the film at terminatorsalvation.warnerbros.com