Steve Coogan Joins "My Idiot Brother" Alongside Paul Rudd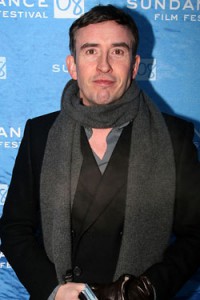 Judging from the title, one would assume that this Paul Rudd comedy is much in the same vein as his most recent film, Dinner for Schmucks. You'd be quite wrong actually. (Didn't anyone tell you what happens when you assume?) This is a quirky indie comedy starring Zooey Deschanel, Emily Mortimer and Elizabeth Banks as sisters who have to put up with their slacker brother, who couch surfs to each of their homes.  Coogan has been hired on as "a self-righteous documentary film-maker" according to the Deadline Hollywood report.
This quirky indie comedy, said to be in the vein of similar indie comedies such as Little Miss Sunshine, is being directed by hit-or-miss director Jesse Peretz. The film is set for a release some time in 2012.
I really think Steve Coogan is a great comedic talent, but I have to agree with the writer of the Deadline article, he hasn't really fared to well with American audiences. About his strongest film role to date was a small role in Ben Stiller's Tropic Thunder. Although, pairing him with all-stars such as Deschanel, Mortimer, Banks, and Rudd should be enough to propel him forward with American audiences.
What do you think? Let us know in the comments!