SPLICE Opens June 4! Enter to Win FREE Passes to the St. Louis Advance Screening!
SPLICE Opens June 4 Nationwide
Enter for your chance to win a pass, good for two!
Synopsis: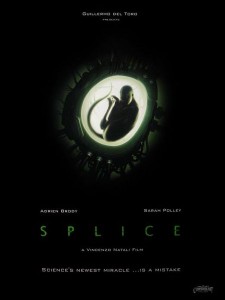 Clive and Elsa are a pair of brilliant scientists whose cutting-edge experiments in genetic engineering make them superstars in their field. As devoted to their careers as they are to one another, they start conducting unauthorized experiments with new animal species that show great promise. Drunk with their god-like powers, they introduce human DNA into one of their creations, producing a creature that is greater than the sum of its parts: a rapidly developing animal/human hybrid that may be a step up on the evolutionary ladder. While this female creature inspires maternal feelings in Elsa, she evokes something far-from-paternal in Clive, something that poses a threat to them all. Then, when this seemingly perfect organism makes a final, shocking metamorphosis, it is mankind itself that is threatened.
SCREENING IS TUESDAY, JUNE 1
In order to enter the contest, become a fan of ReviewSTL on Facebook and post a comment on the ReviewSTL fan page about why you want to see the movie! NO PURCHASE NECESSARY. PLEASE REMEMBER TO READ THE RULES!

---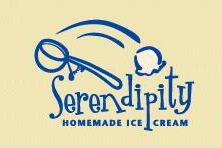 Serendipity Ice Cream will be featuring the SPLICE flavor the week of opening (May 31-June 4). SPLICE Ice Cream will consist of Blue Jameson and Bordeaux Cherry Ice cream "spliced" together. People can also enter-to-win promotional items from the film.
Serendipity Homemade Ice Cream
serendipity-icecream.com
8130 Big Bend Blvd.
St. Louis, MO 63119
---
Watch the trailer for SPLICE –