Short Circuit Remake by Robot Chicken Writer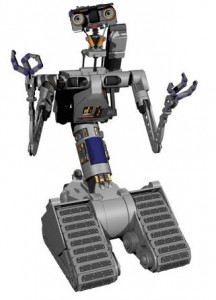 According to Variety, writer Dan Milano is working on the script for a "Short Circuit," remake. Milano, best know for creating "Greg the Bunny" and writing "Robot Chicken" will reboot the franchise for Dimension Films.
Short Circuit (1986) is a film about a robot named Johnny Five, who has the personality of a real person after being struck by lightning. Read more at The film will be produced by the original producer of the film, David Foster.
Get the scoop at Variety.com