'RoboCop' Remake Trailer – Everything You Need to Know About the 2014 Version
For some time now, there has been word of a RoboCop remake. In 2009 we reported that Darren Aronofsky was attached to direct (which would have been awesome), which later turned into José Padilha (Elite Squad). In March of 2012 we found out that Joel Kinneman would play Alex Murphy / RoboCop. And finally, as of yesterday, we have a full trailer for the remake of Robocop – set for 2014.
Watch the entire RoboCop (2014) trailer:

Here is everything we know so far about the remake:
The movie takes place in 2028 Detroit, where some form of ED-209s police the streets. The 1987 RoboCop took place in the Detroit of "the near future."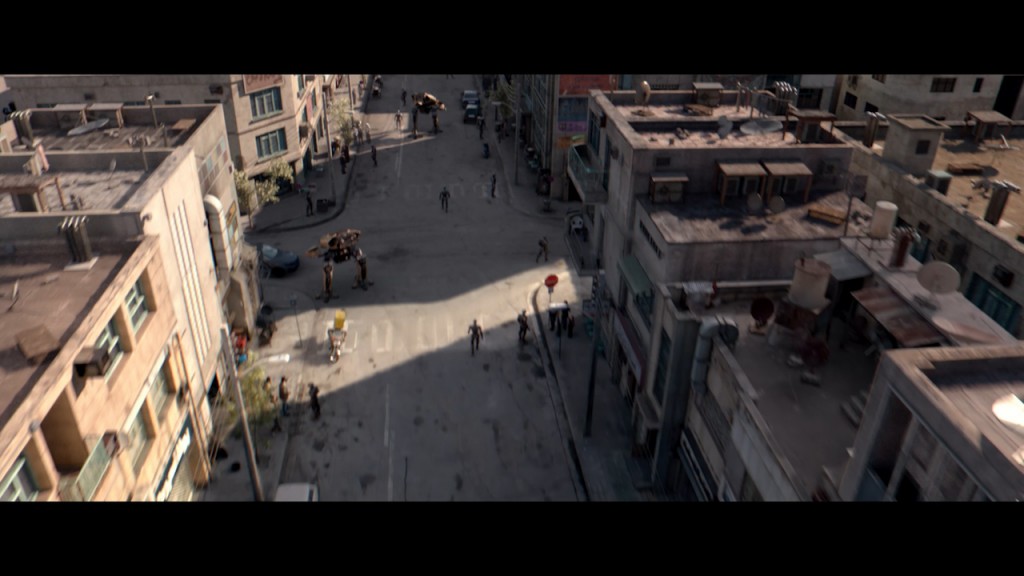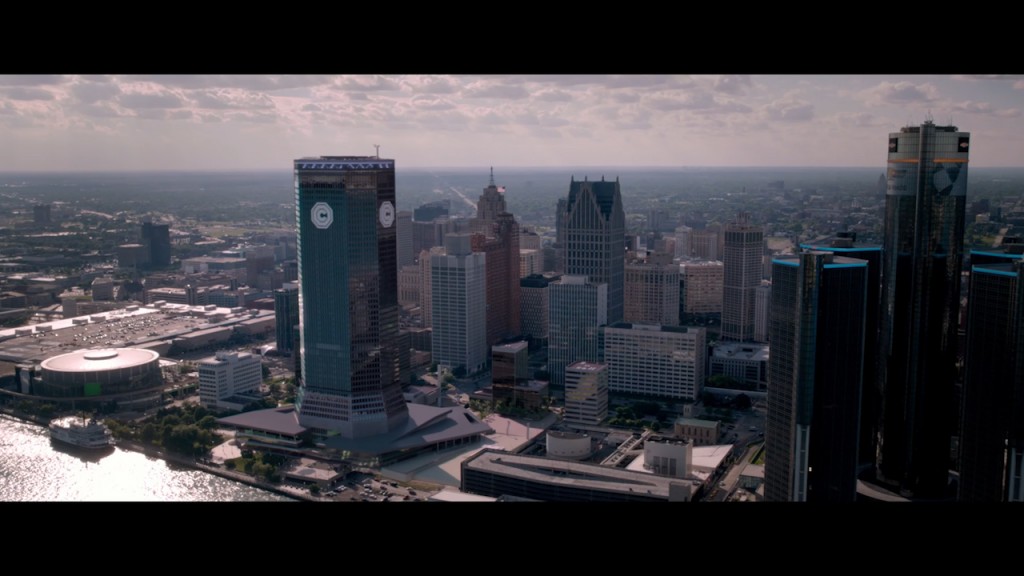 Samuel L. Jackson is Pat Novak, a media figure who was not in the original film.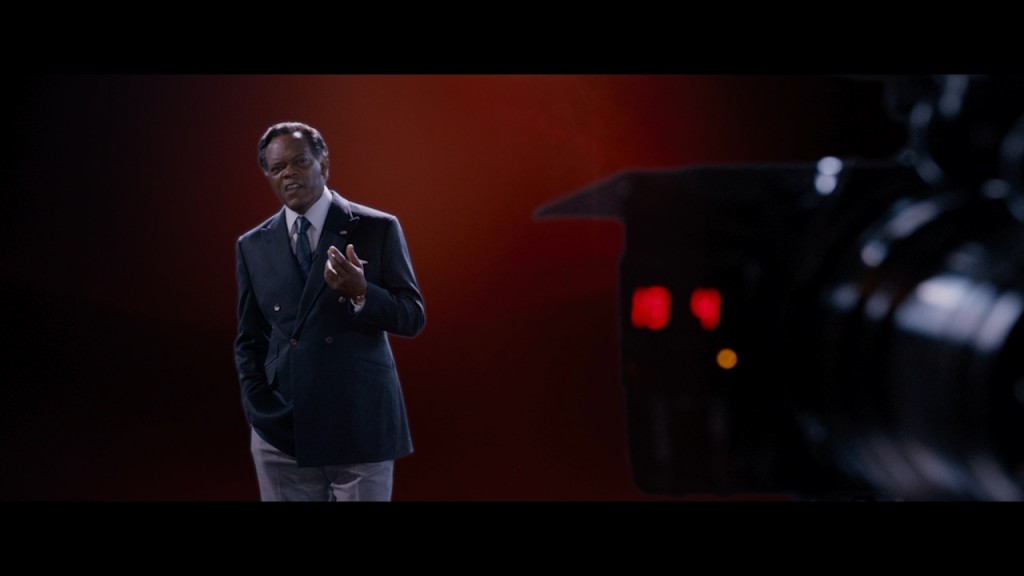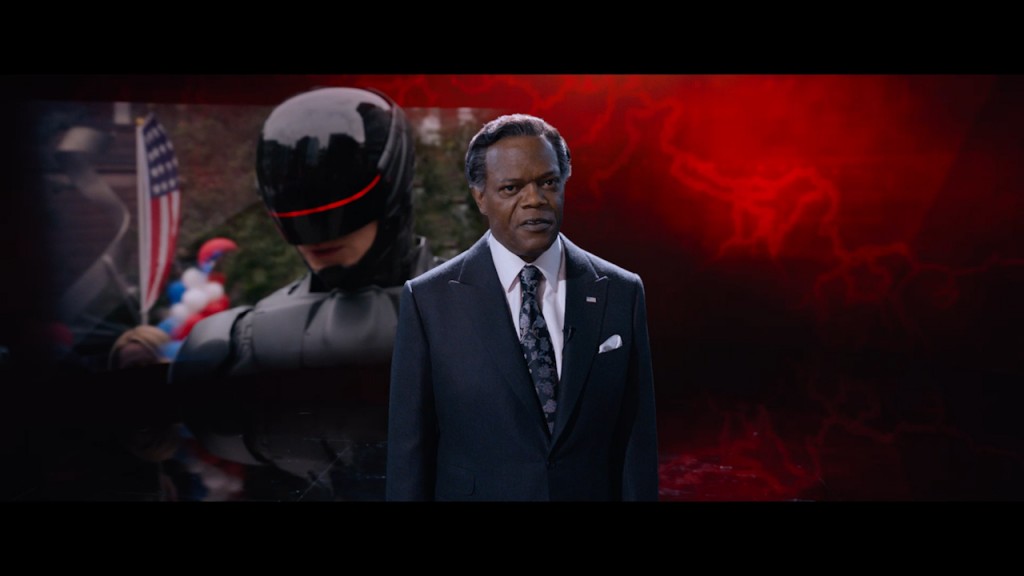 Michael Keaton is Raymond Sellars (Dick Jones?).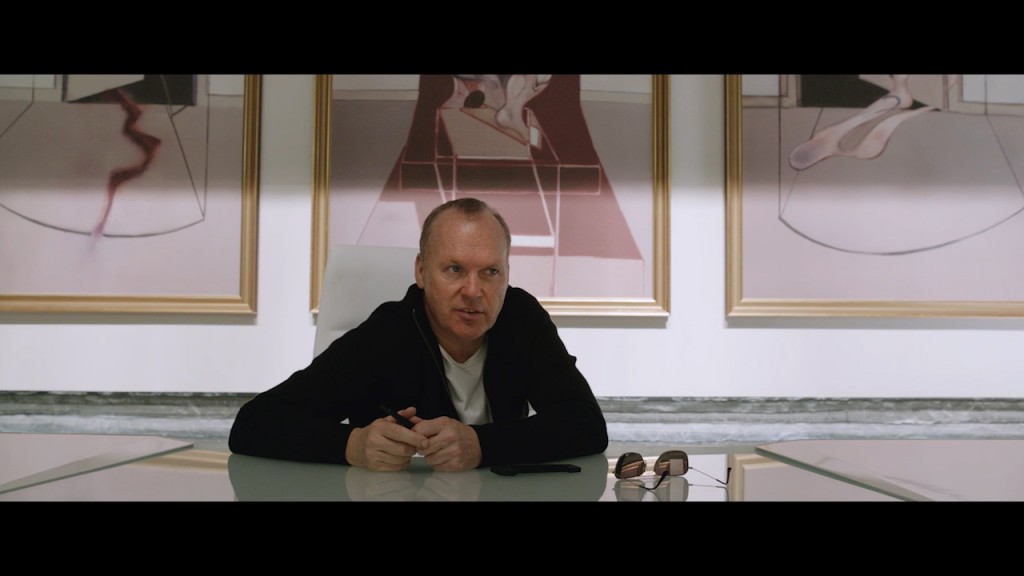 There appear to be two versions of the suit that Omnicorp is pitching – one that appears to be built for stealth (left), and one for combat (right) which looks very similar to the 1987 version of RoboCop.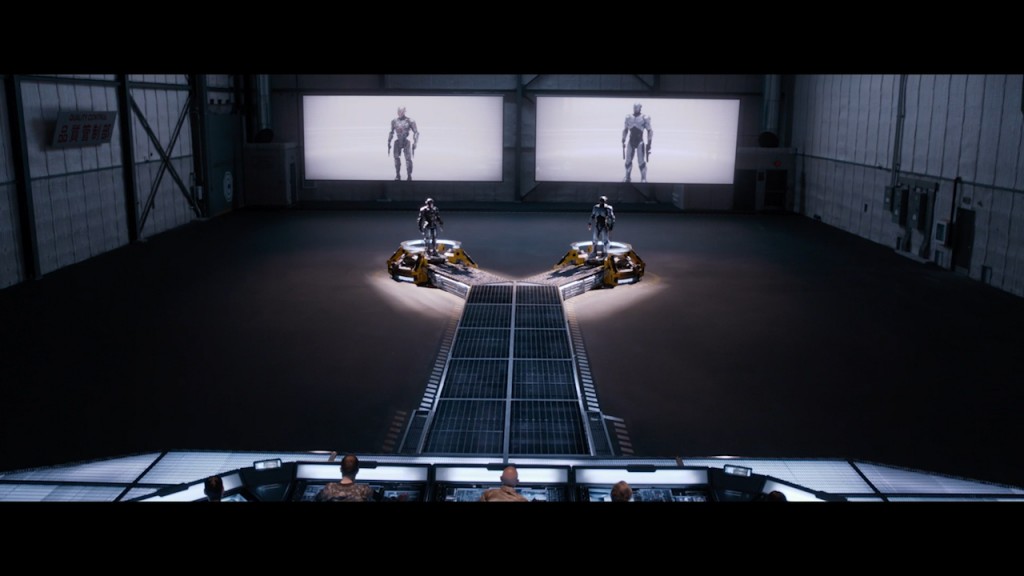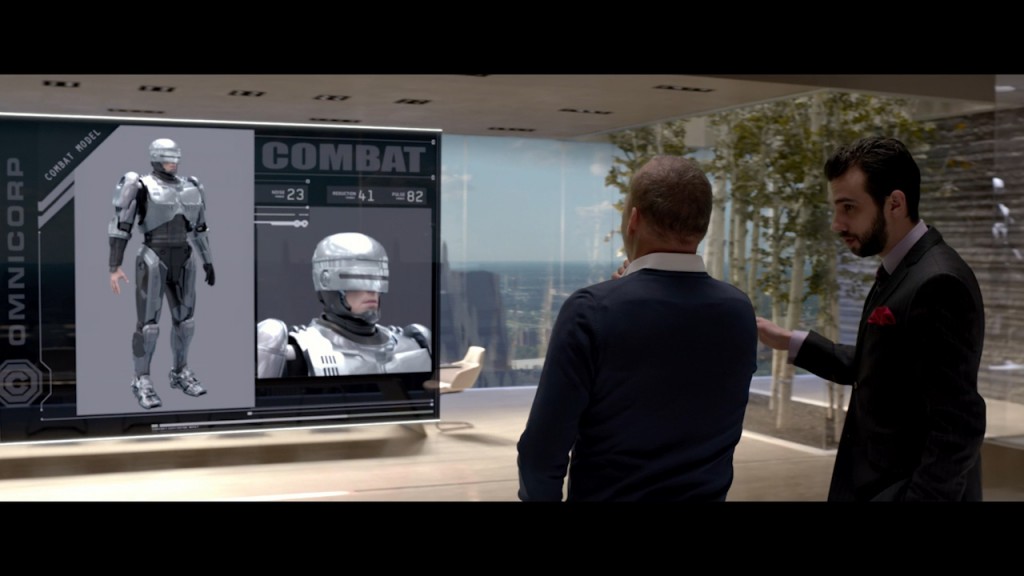 Here are Mr. and Mrs. RoboCop with their son before the transition.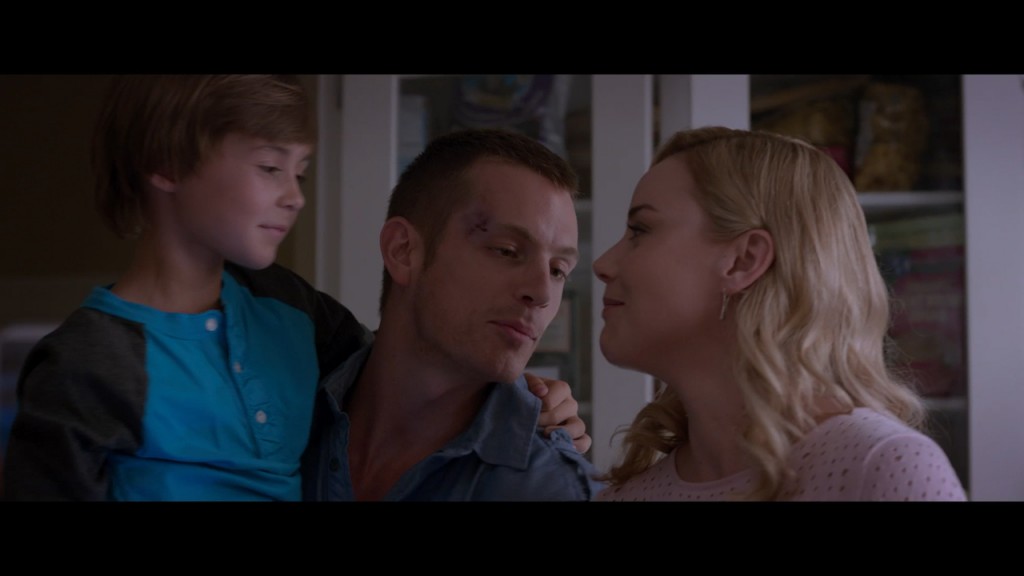 Officer Alex Murphy is killed by an unsuspected car bomb, rather than gunned down like in the original.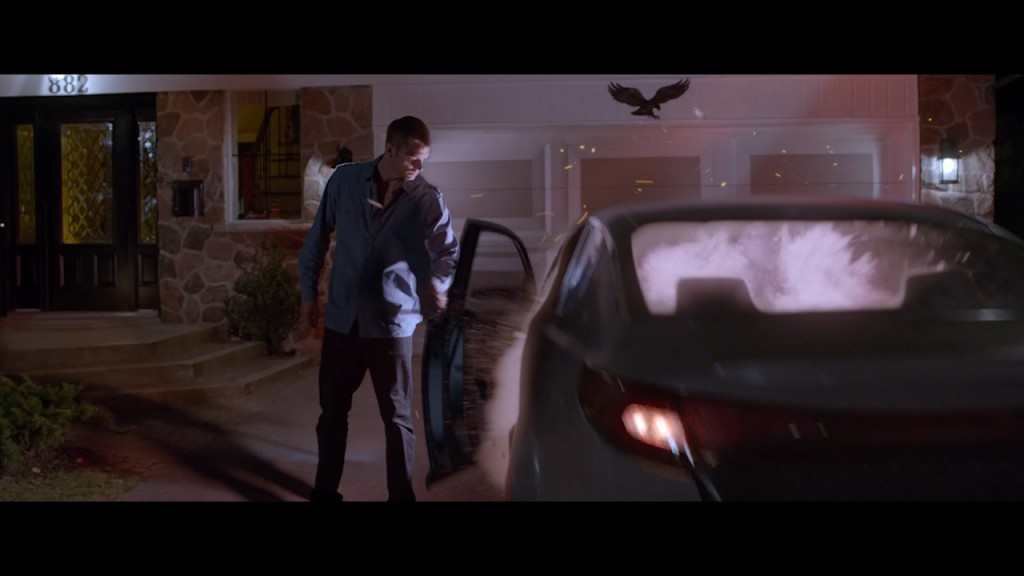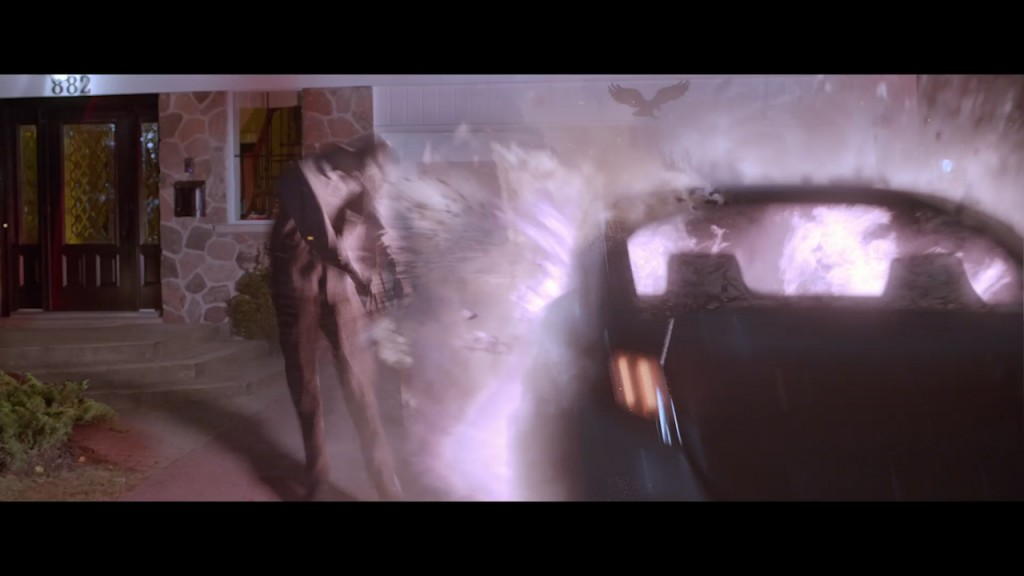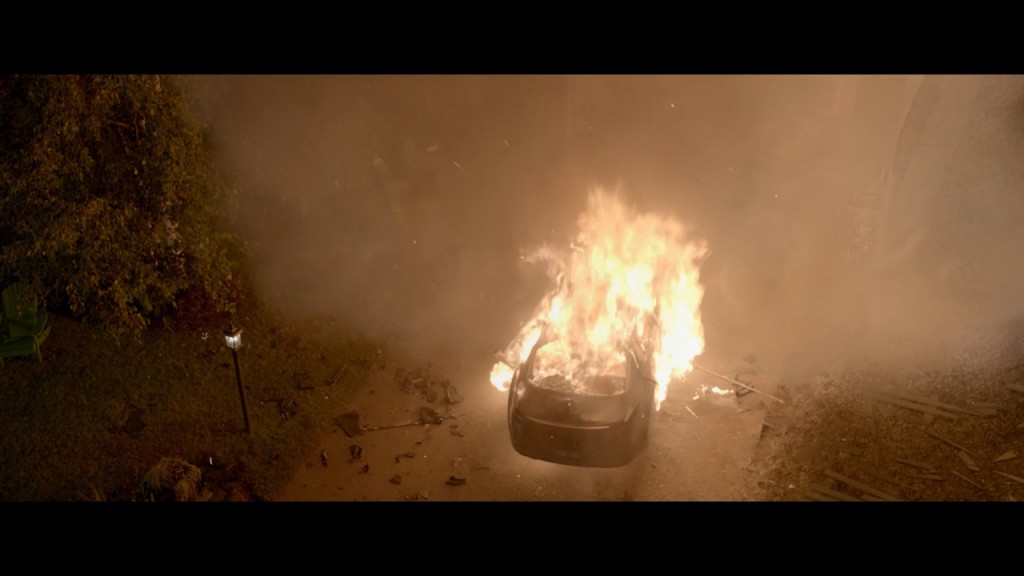 Murphy's injuries are not as traumatic as they were in the original, leaving more of a human element in the new film.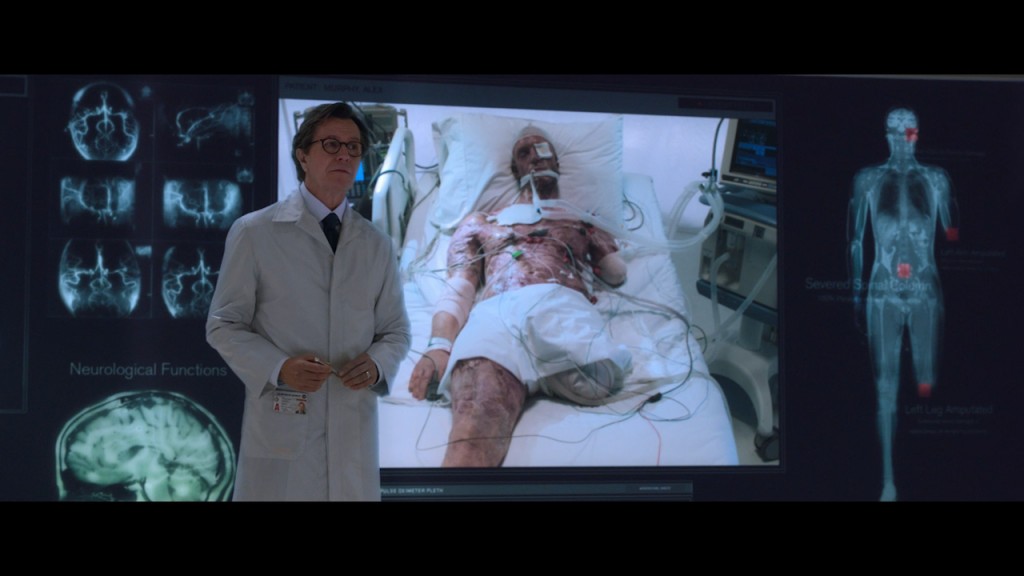 Gary Oldman plays Dr. Dennett Norton, who oversees Murphy becoming RoboCop.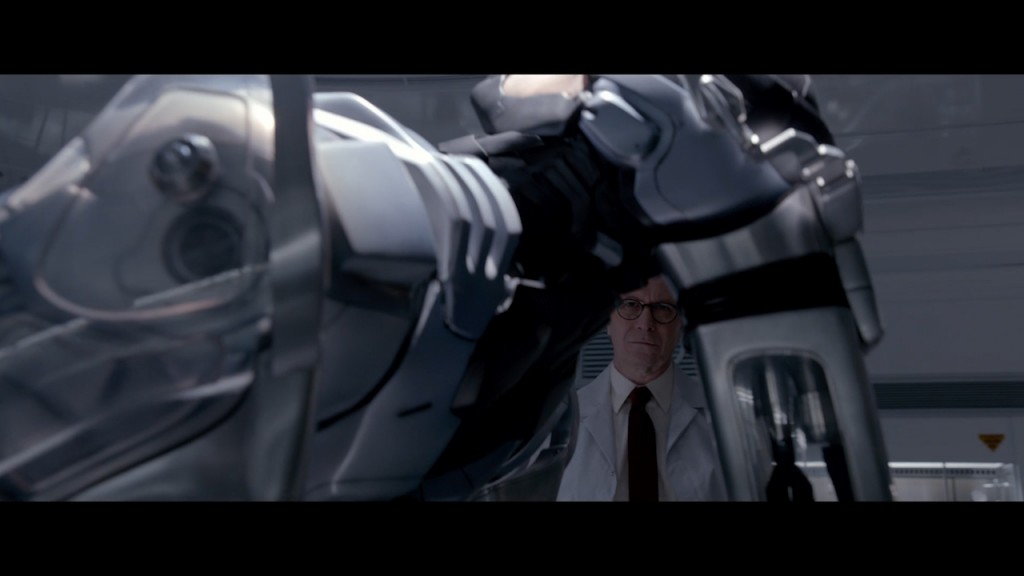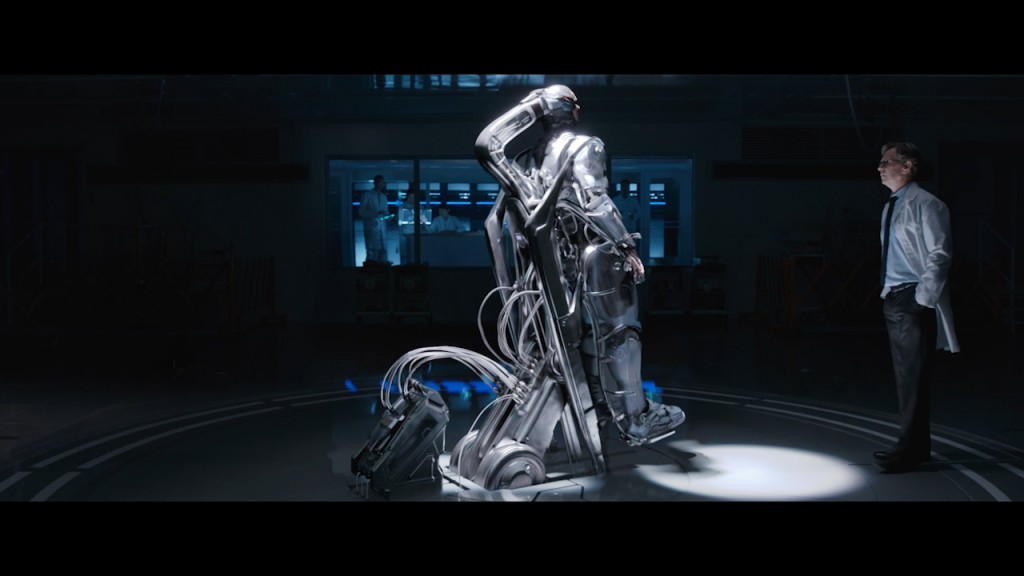 In the 2014 version, RoboCop is more of a human in a suit – rather than a Cyborg made from the few remaining pieces of Alex Murphy.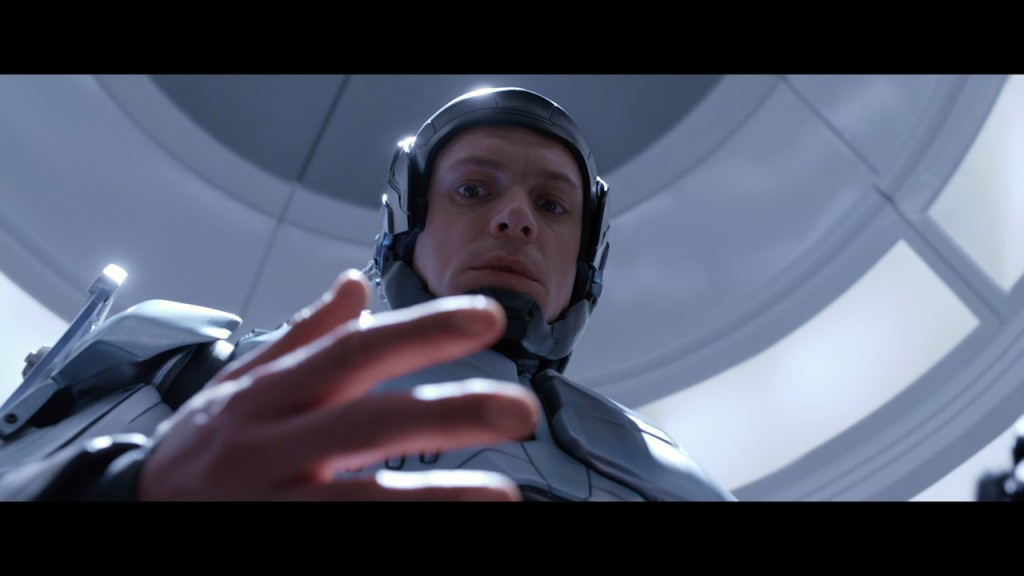 You wouldn't like RoboCop when he's angry.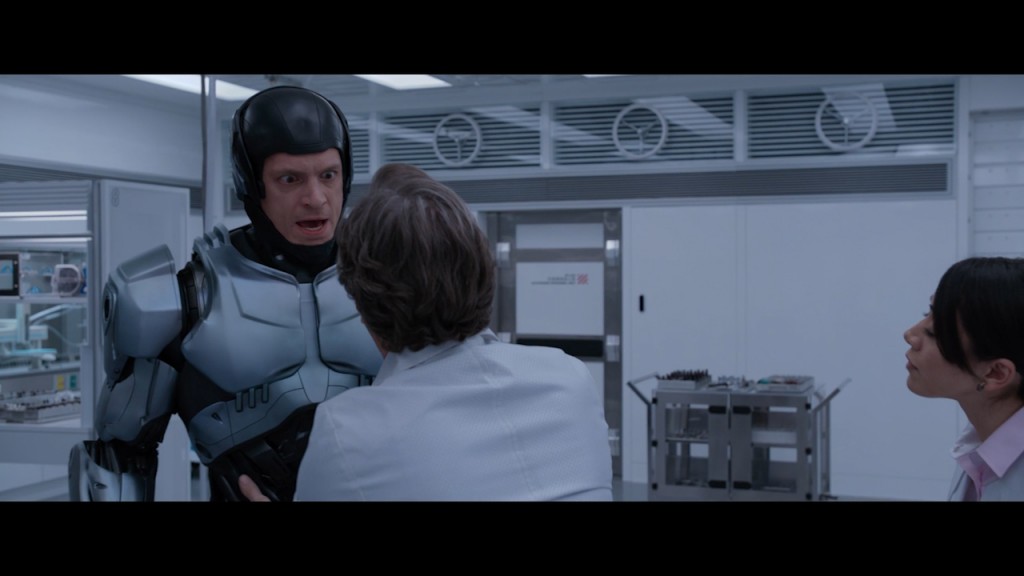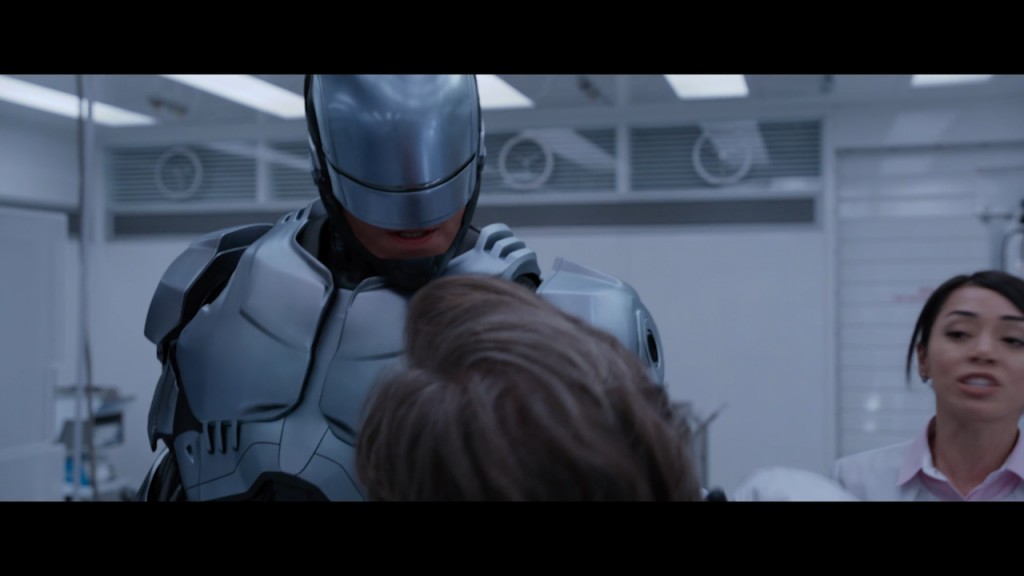 Here is the iconic gun and side-holster that comes out of RoboCop's leg.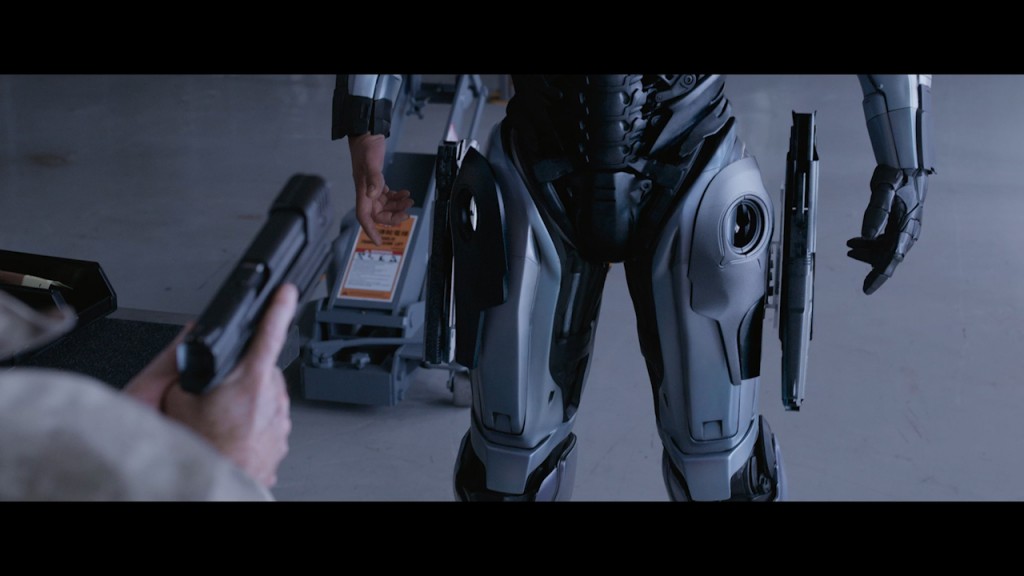 The filmmakers pay homage to the original design (AWESOME).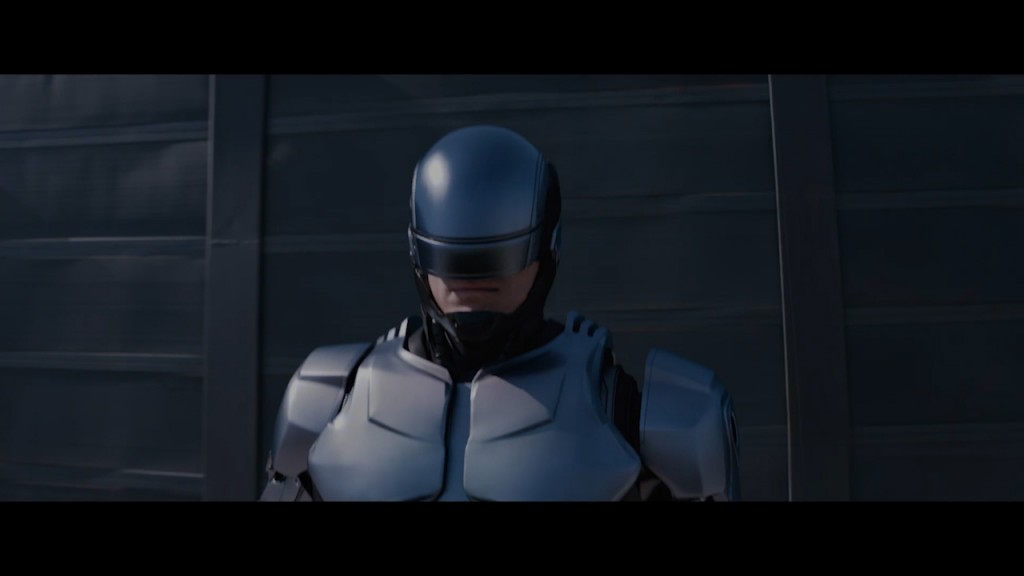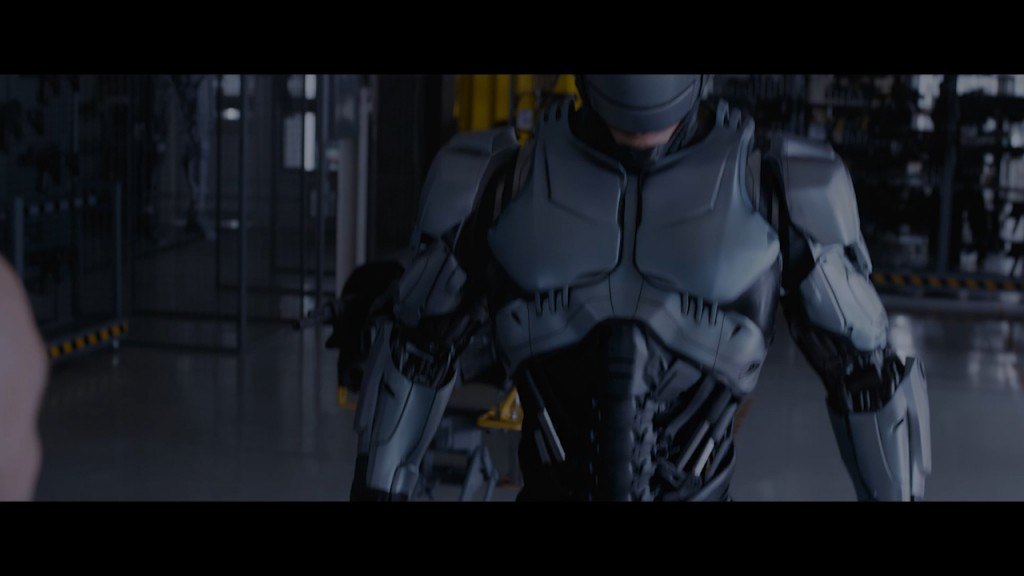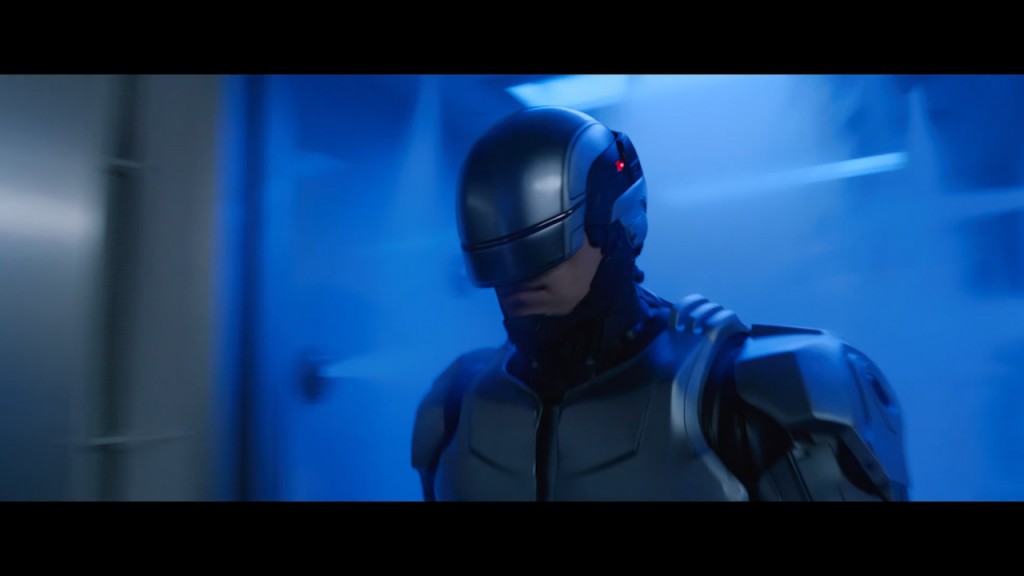 …Then they paint it black. Not every modern film needs to be darker and drained of color. Or does it?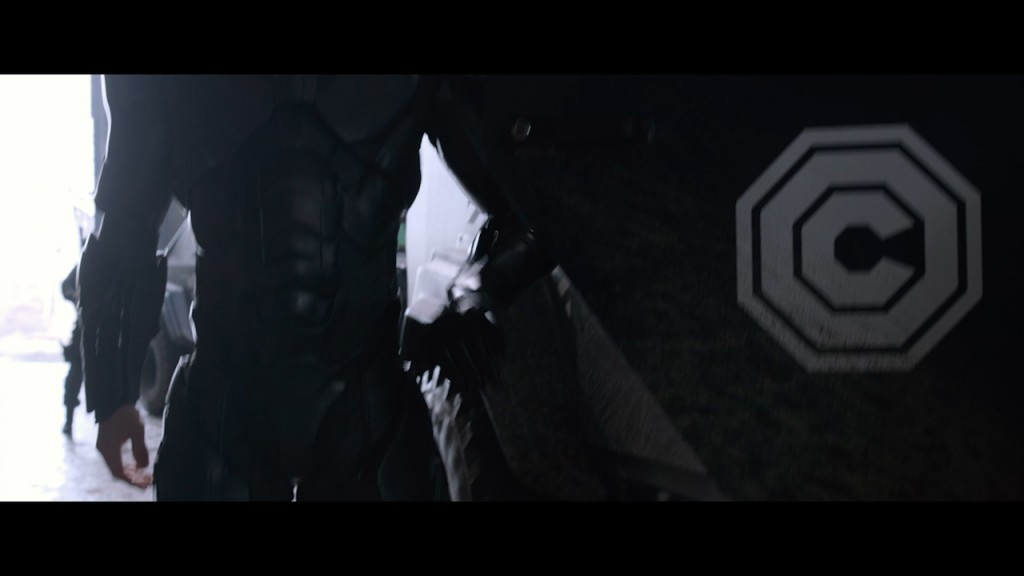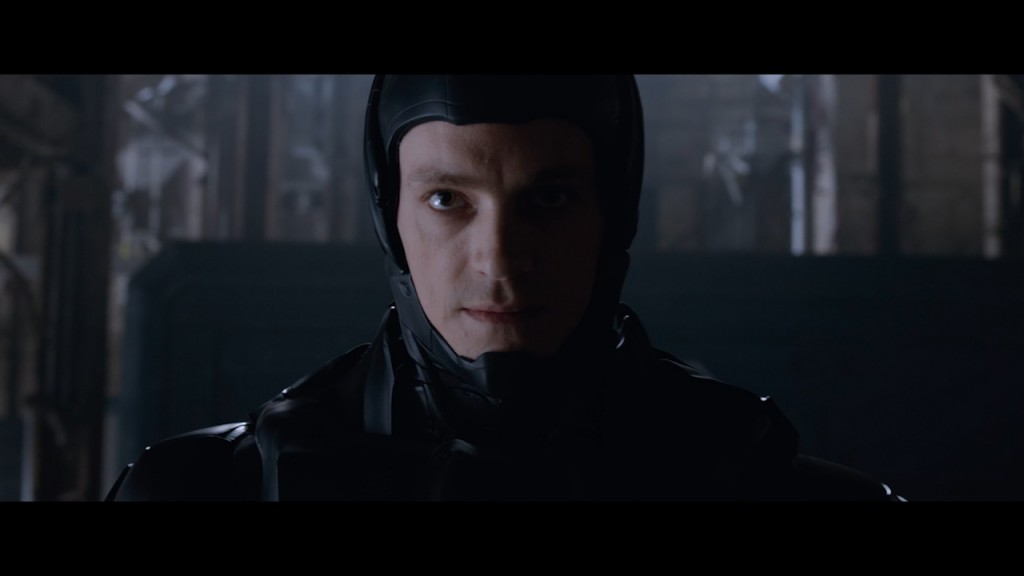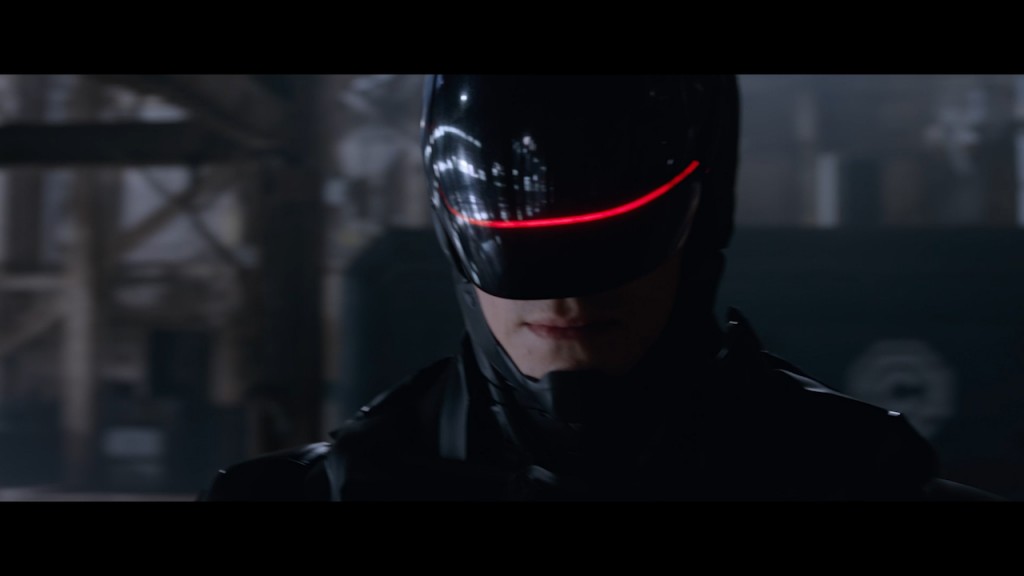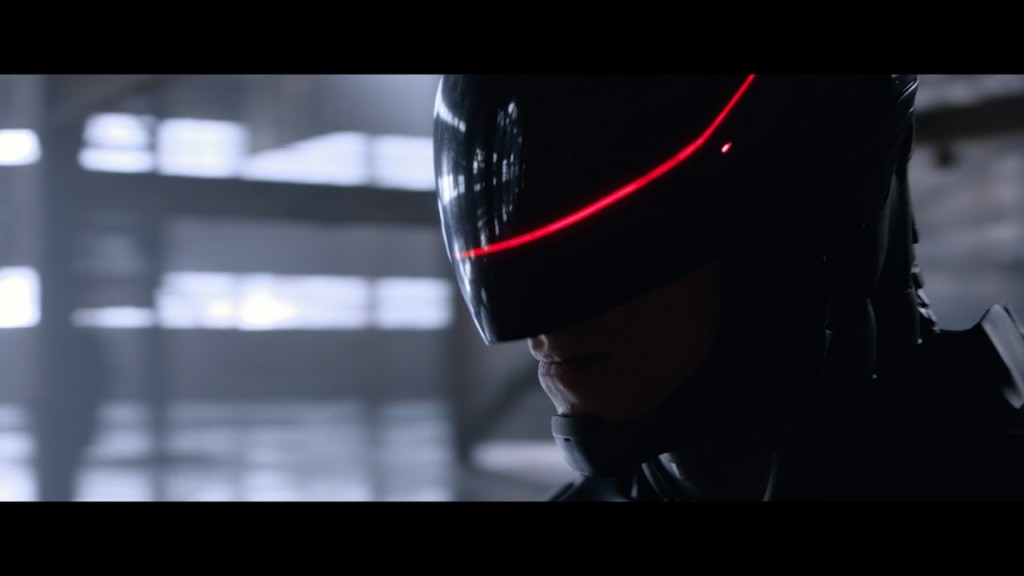 "When the machine fights, the system releases signals into Alex's brain making him think he's in control. But he's not. It's the illusion of free will."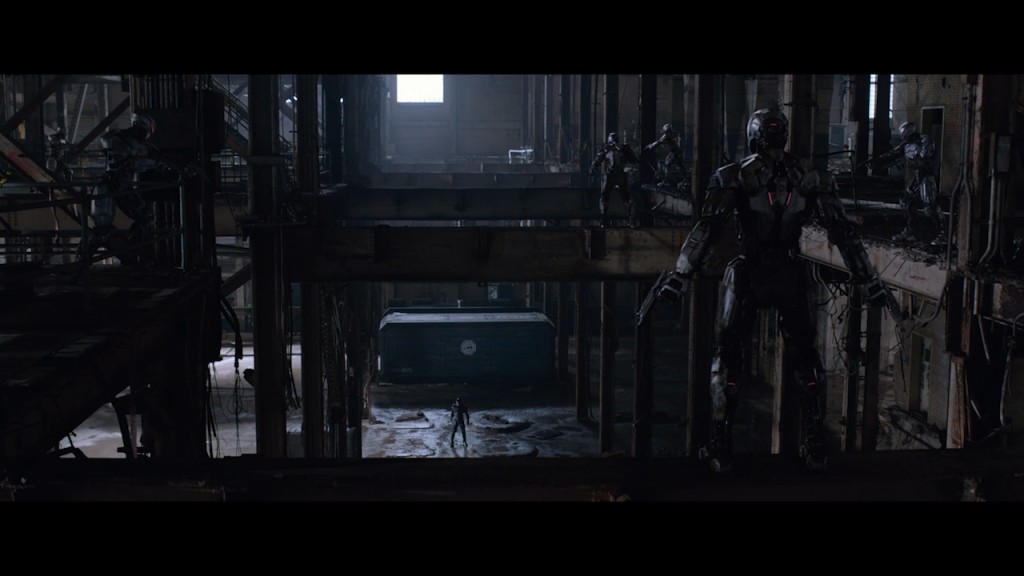 Here is the new RoboCop HUD.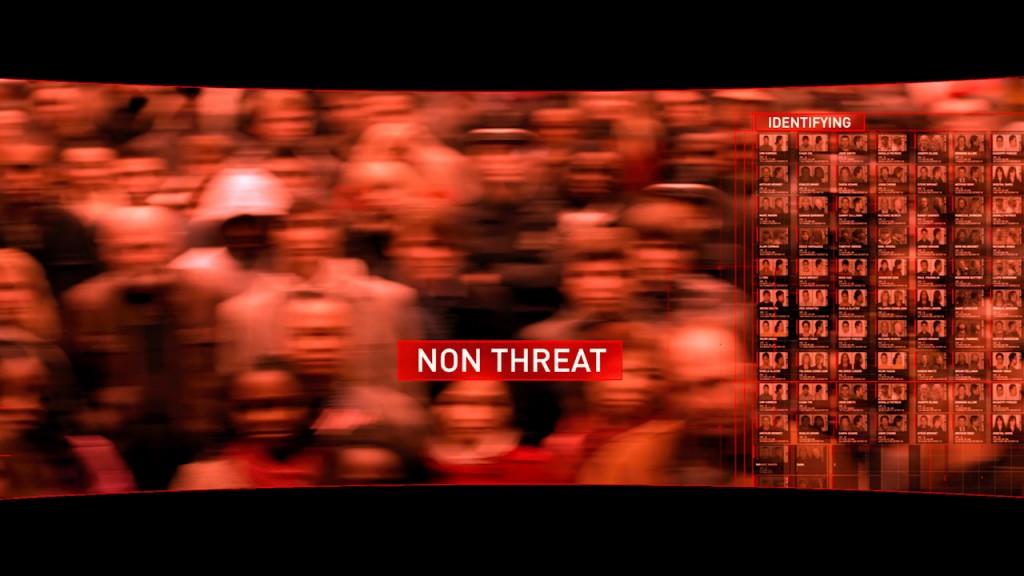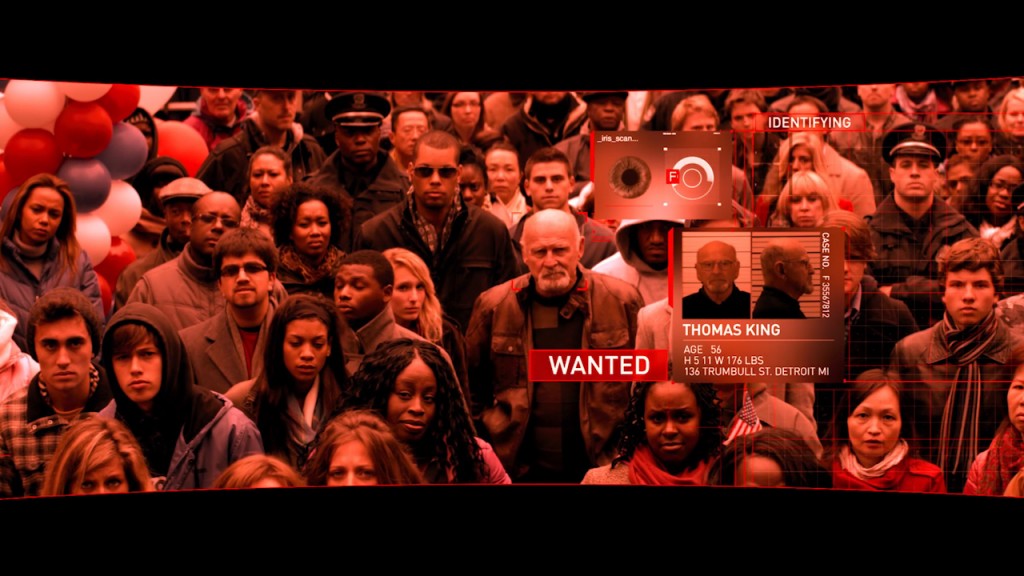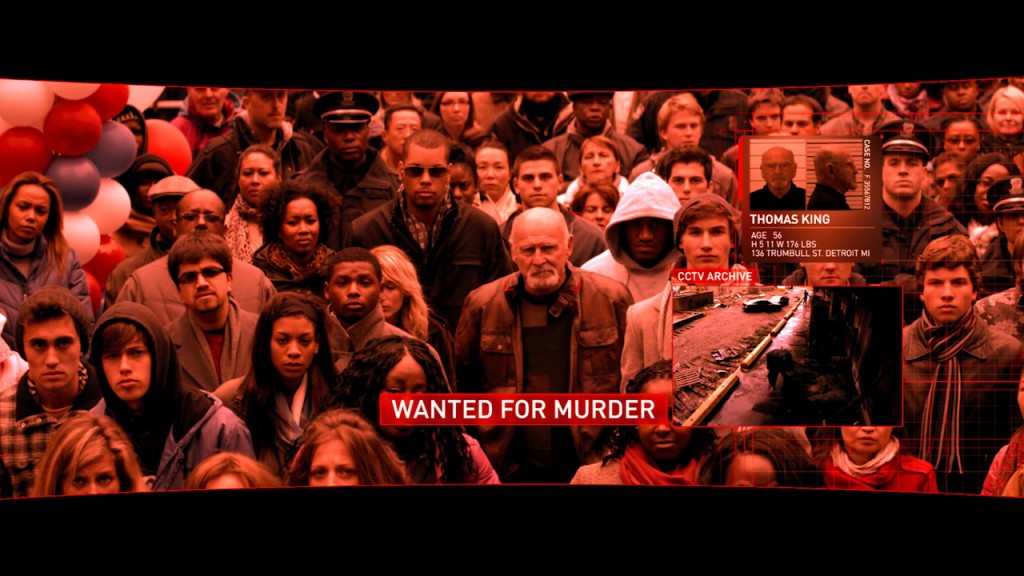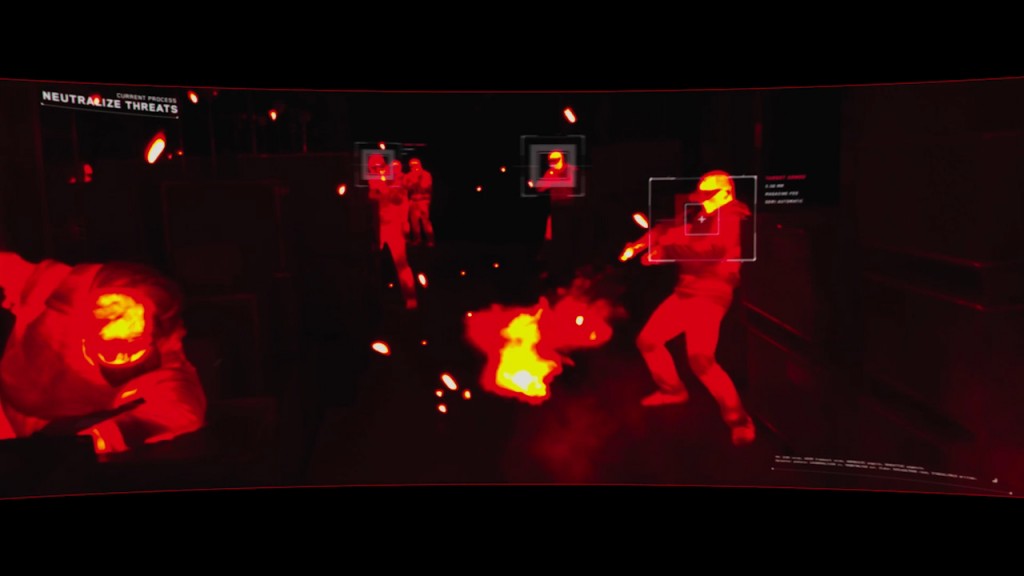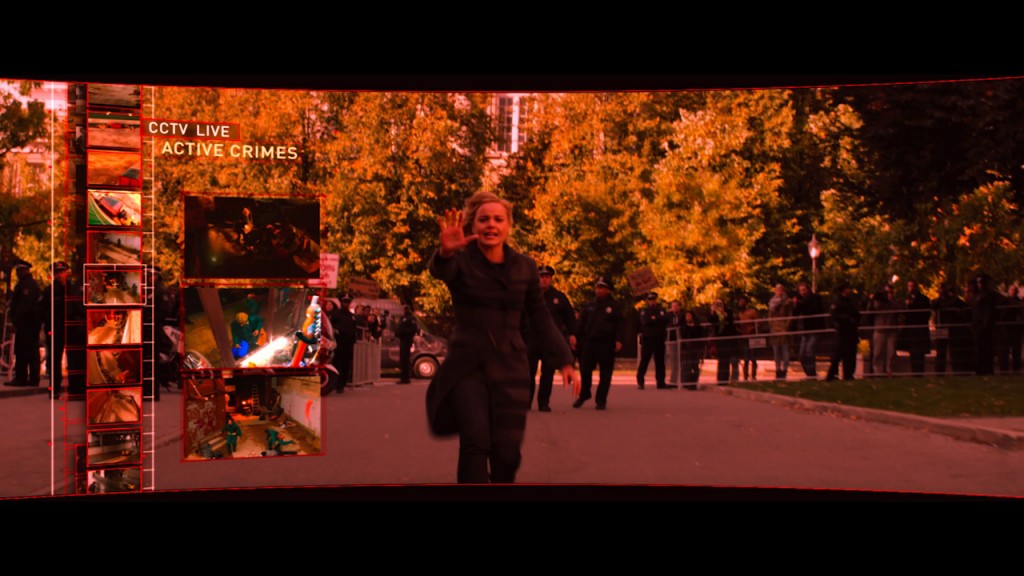 RoboCop has a RoboCycle.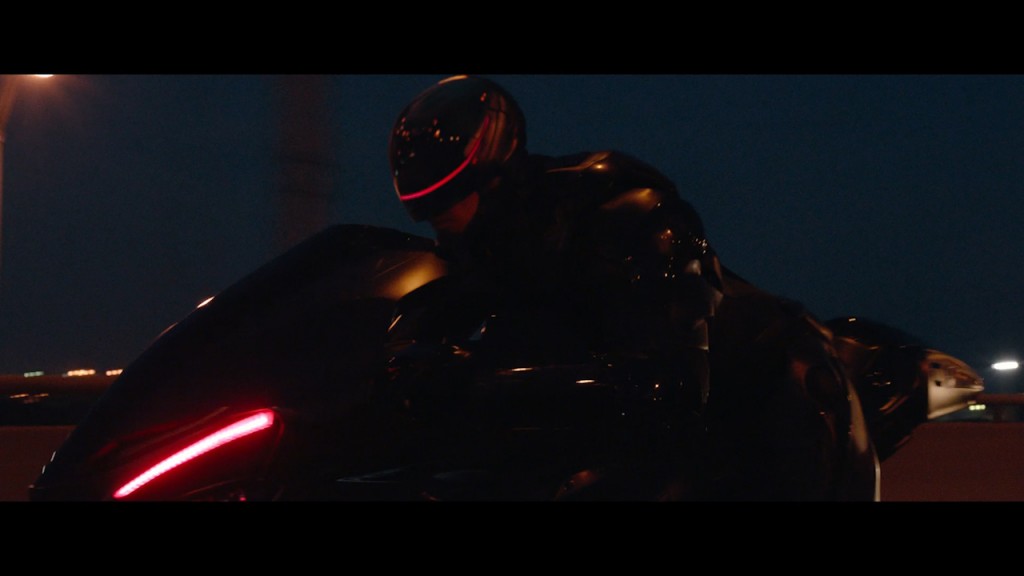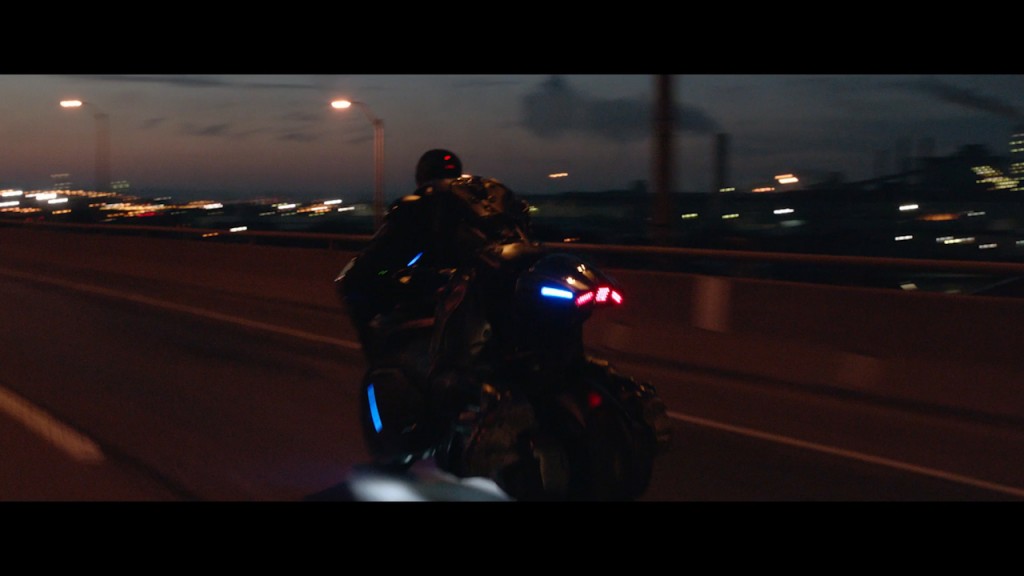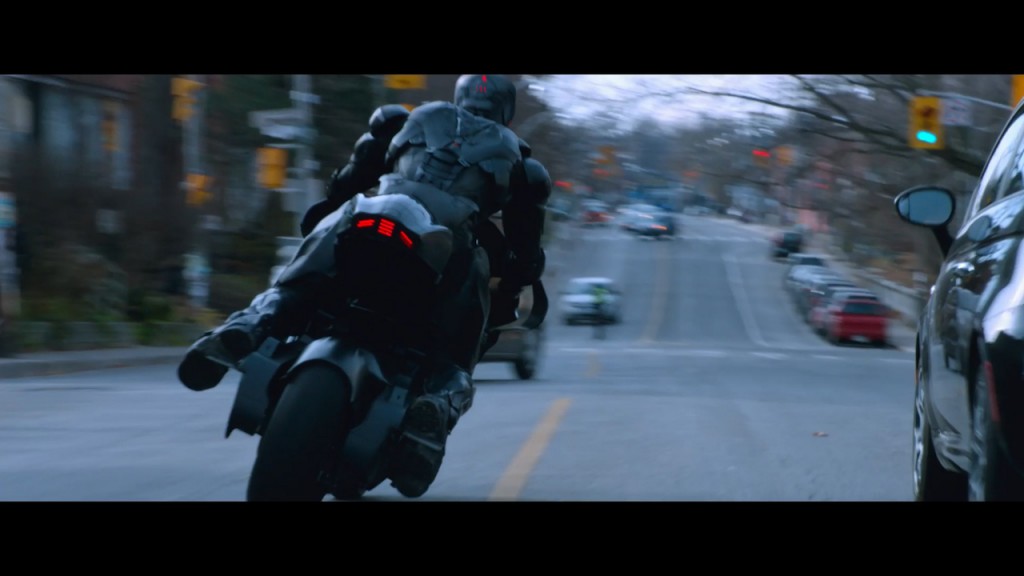 RoboCop uses an Uzi???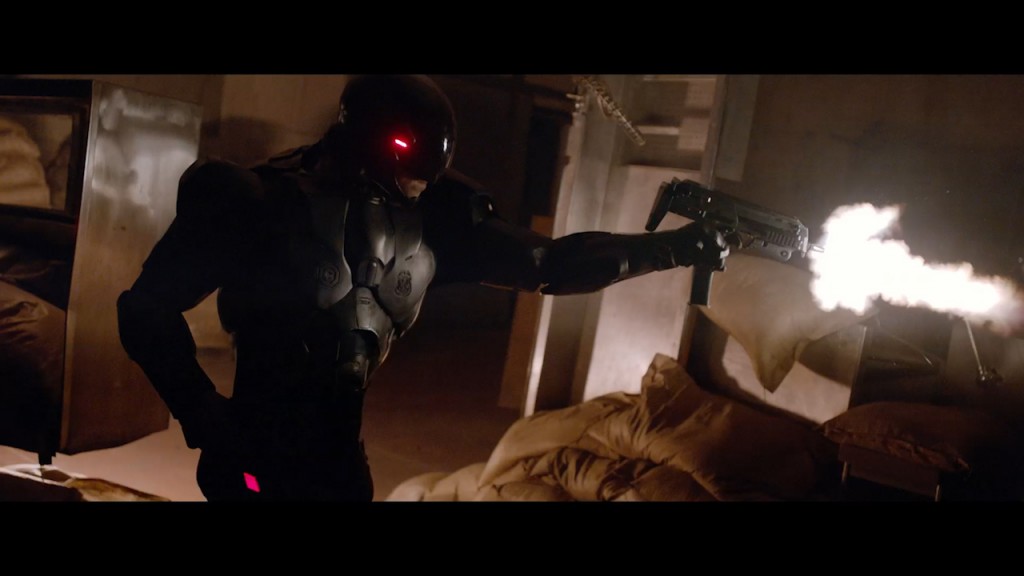 That comes out of his hip??? This an't your grand-pappy's RoboCop.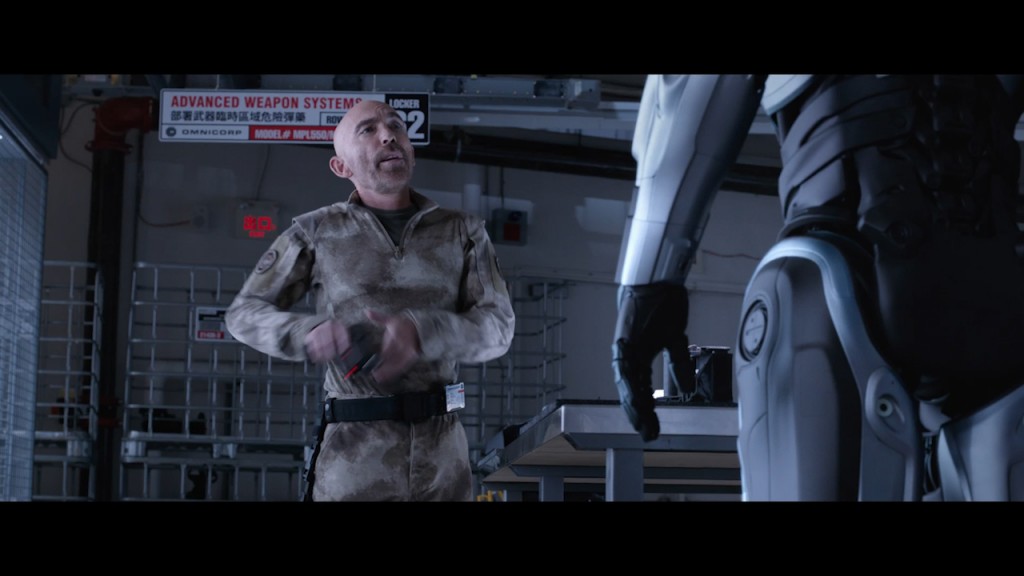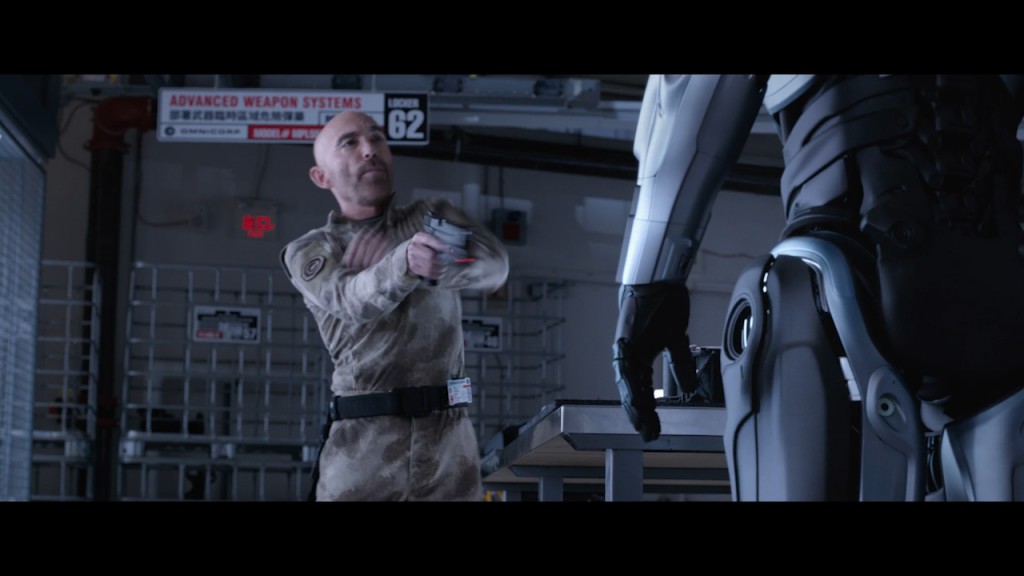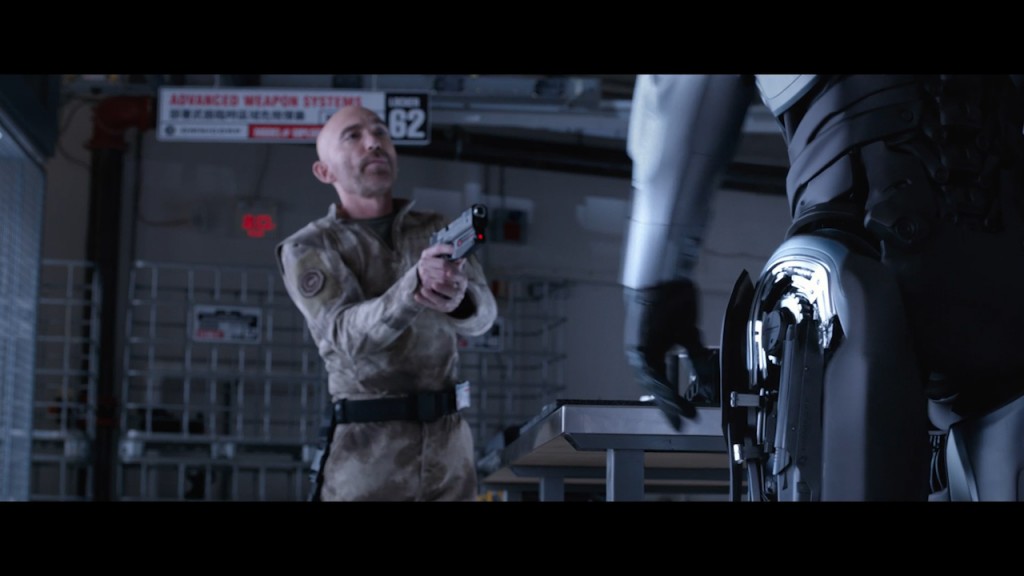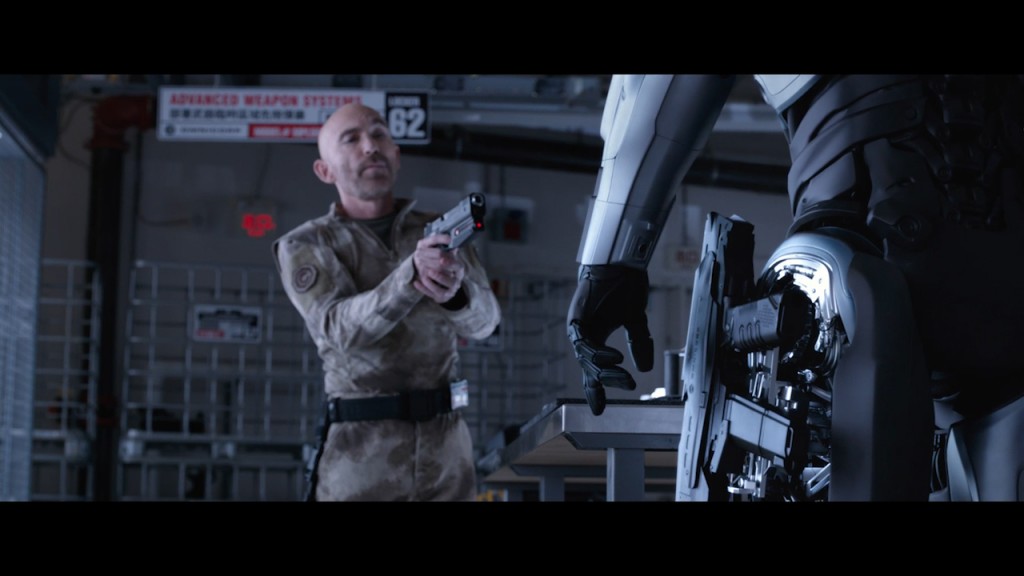 But still has a sensitive side.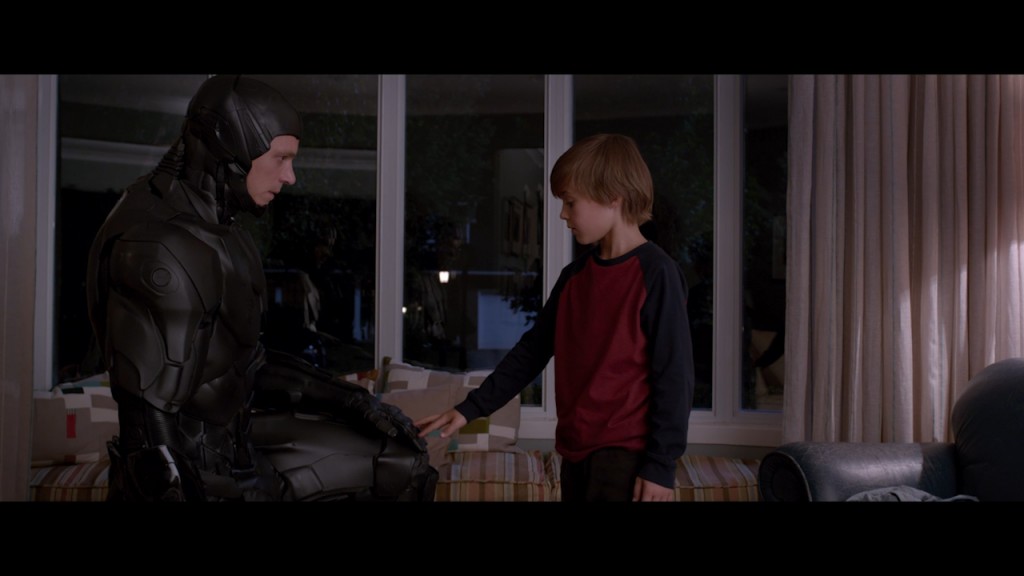 More ED-209. Oh yeah.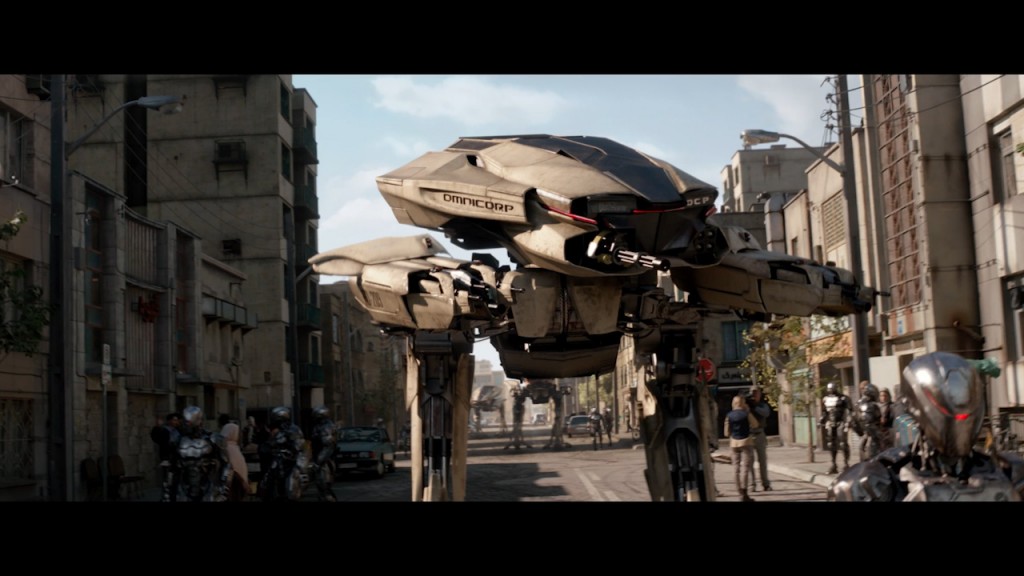 "Dead or alive, you're coming with me."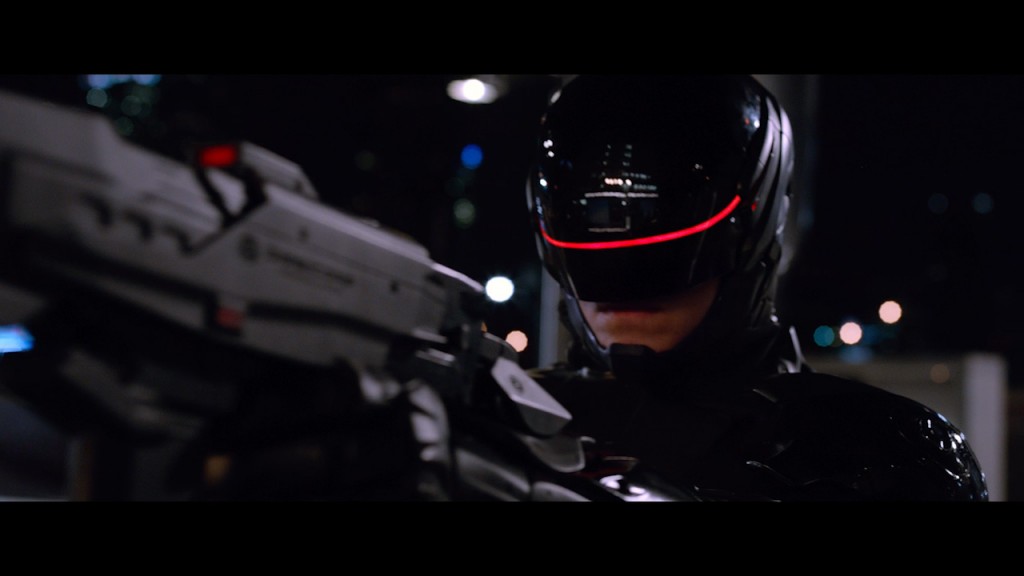 I have mixed feelings about the first glimpse of RoboCop. I really don't know how I feel about them straying from the original story and characters so much. They are also only going for a PG-13 rating, which I feel kind of undermines what RoboCop is all about. They should really own an R-rating, like Dredd did (so well). Growing up with the 1987 version, it is tough to see so many major changes – but it won't stop me from being in the theater to see it in 2014.
What are your initial thoughts? Leave a comment below!