Darren Aronofsky Moves Forward With BLACK SWAN, ROBOCOP Stays Quiet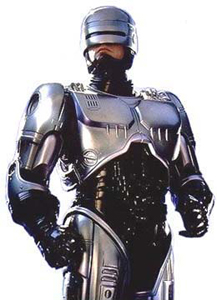 For a while now, Darren Aronofsky has been connected to two projects – ROBOCOP and BLACK SWAN. But it looks like there is a chance that Arnofsky may drop the "robo-reboot" to concentrate on "Swan," as it is the project that is getting closer to becoming a reality. Natalie Portman has already solidified the lead role in the film and according to The Hollywood Reporter, Fox Searchlight is likely to back it.
Robocop, slated for a 2011 release, has not had a lot of news lately on its development, and Aronofsky has been quiet on talking about the project. Word has also been going around that MGM is looking for a backup director as a contingency plan – can you blame them? MGM has said that they are willing to wait for the director to finish BLACK SWAN, as long as Robocop gets his full attention when the time comes. Looks like we will have to wait and see what happens with the first movie before we can get any more news.