Review: Katy Perry and Noah Cyrus at Scottrade Center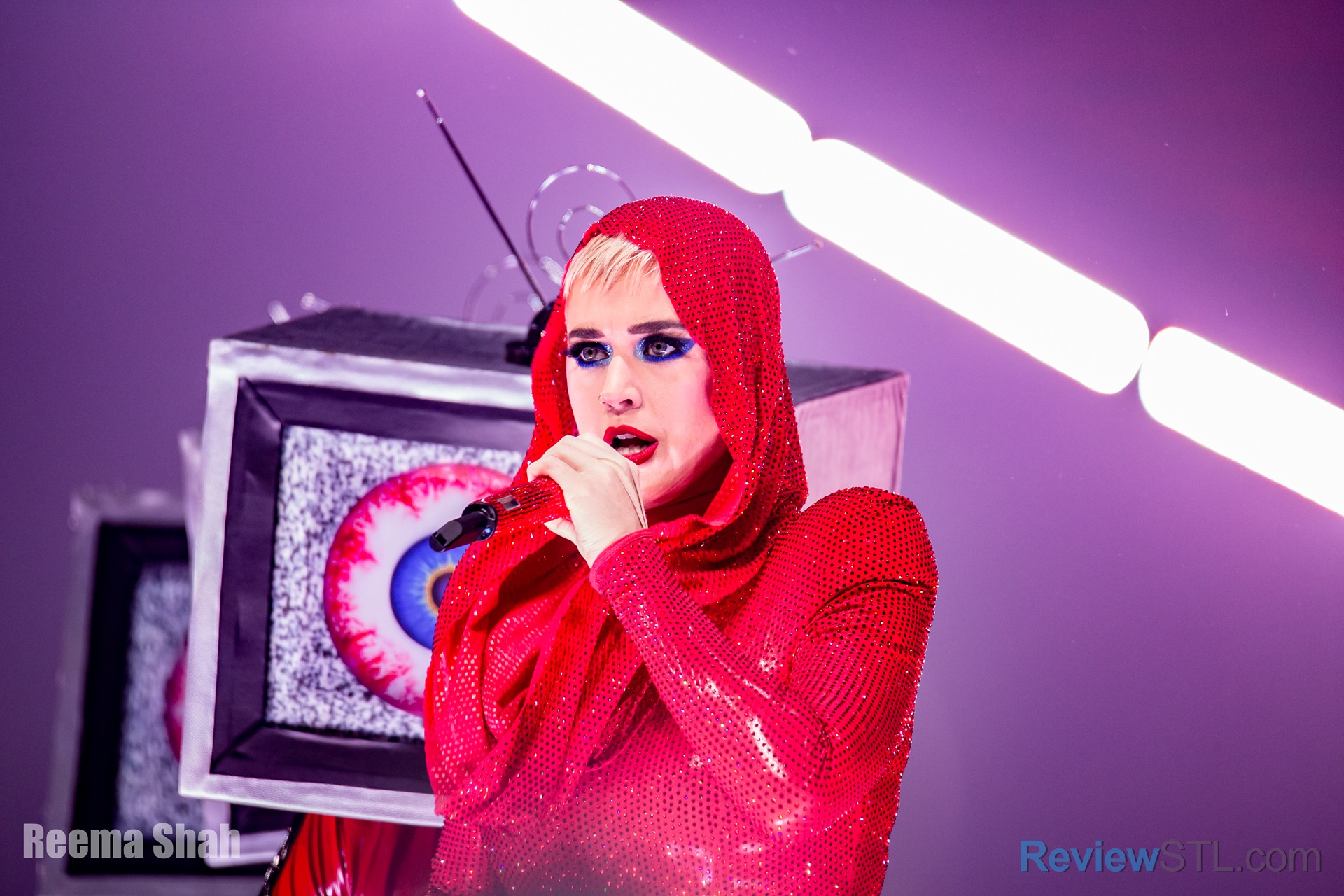 Katy Perry's "Witness: The Tour" hit Scottrade Center Sunday night along with opener Noah Cyrus. Some may feel Perry isn't ready for such a big stage and may not be worthy, but the pop star showed she can hang with the likes of any female star in the music industry. Part of that may have been due to the extravagant production that was her set, but Perry showed off her strong voice during the show.
Perry's set consisted of giant dice, scantily clad dancers, aliens on stilts, and dancers wearing giant television sets on their heads. That was just a part of the show, as there was much more. The Left Shark, from Perry's 2014 Super Bowl performance even made an appearance.
While the spectacle of the show may have trumped the music, Perry's show is all about having fun and the nearly sold-out crowd at Scottrade Center seemed to have a lot of fun Sunday night. Perry seemed to endure herself to the city, as she was seen at Janet Jackson's show on Saturday night at Peabody, though she never took the stage with Jackson. Perry also tasted Imo's pizza on-stage, saying it was better than New York pizza. After closing out the night with "Roar" and a pyro-spectacle for the song "Firework," Perry made her way to Ted Drew's where she had some of the St. Louis staple's ice cream and posed for pictures with employees.
For a mega-pop star like Perry, Sunday's performance was proof that while she may be 33, Perry still can relate to her young and older fans alike. Perry's show gets a B+.
Katy Perry set list
"Witness"
"Roulette"
"Dark Horse"
"Chained to the Rhythm"
"Teenage Dream"
"Hot N Cold"
"Last Friday Night (T.G.I.F.)"
"California Gurls"
"I Kissed a Girl"
"Deja Vu"
"Tsunami"
"E.T."
"Bon Appetit"
"Thinking of You"
"Power"
"Part of Me"
"Swish Swish"
"Roar"
Encore
"Firework"
All Photos by Reema Shah.