"Red Riding Hood" Gets New Twist
Leonardo Dicaprio's production company Appian Way is set to make a re imagining of the famous fairy tale, "Little Red Riding Hood".
From Variety.com:
---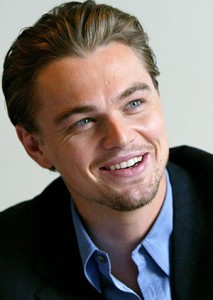 Leonardo DiCaprio's Appian Way banner is developing a Gothic reimagining of "Little Red Riding Hood" with screenwriter David Leslie Johnson.
The Warner Bros.-based banner partnered with Johnson on horror pic "Orphan," which has grossed $28 million in its first 11 days.
The "Red Riding Hood" project's been developed internally at Appian Way but isn't being positioned as a possible acting vehicle for DiCaprio.
The best-known version of the story — in which a wolf disguises himself to fool a girl delivering food to her sick grandmother in the forest — was published in the 19th century by the Brothers Grimm. Earlier oral versions of the tale, which date back to the Middle Ages, are far darker and sometimes involve a werewolf rather than a wolf; the first published version, by Charles Perrault, concludes with Red Riding Hood eaten by the wolf, with no happy ending.
Appian Way is partnered with Phoenix Pictures on Paramount's upcoming thriller "Shutter Island," starring DiCaprio and directed by Martin Scorsese.
---
Seems like a very cool idea, but it seems more like a Burton project than something Leo would be attached to. Still color me interested. I just hope that they attach a good cast to it, and manage to keep the story interesting. Fairy tales tend to be a bit more grim and dark than most of us remember, but a wolf eating a grandmother? Pretty dark. Who knows how far away this one is though.