Preview: Eric Church's "Holdin' My Own Tour" Comes to St. Louis (May 13)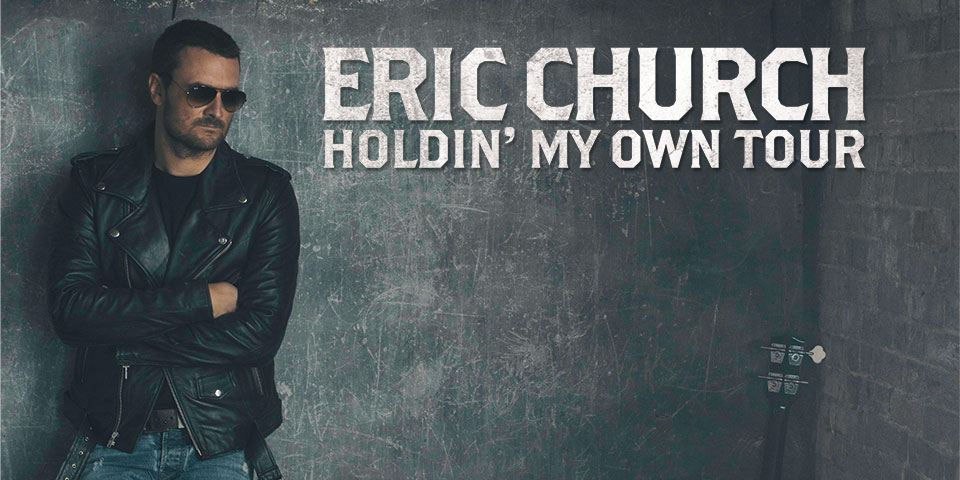 Country music fans get ready because Eric Church's "Holdin' My Own Tour" will be making a stop at Scottrade Center on Saturday, May 13.
The St. Louis stop is one on a 60+ date tour that will end in May with two shows in Nashville, TN.
Church will not have an opening act, as he will play two sets, separated by an intermission.
Fans are encouraged to be at their seats by 8 p.m. sharp, as Church will open with a memorable performance.
Church made headlines by cancelling ticket orders found to be made by scalpers. This was done in effort to keep ticket costs down for Church's fans.
The "Holdin My Own Tour" features 24 total vehicles. 13 trucks and nine tour busses are carrying 90 people from city to city, making the show happen each night.
The stage weighs more than 110,000 pounds. By the time the tour is completed, Church and his crew will have traveled over 16,000 miles.
Church's 2014-2015 The Outsiders World Tour, played to 1 million fans in more than 65 cities.
Church has won five ACM Awards and three CMA Awards, including CMA's 2016 Album of the Year award for Mr. Misunderstood and ACM's 2015 Video of the Year award for title track, Mr. Misunderstood.
Church has released three singles off his fifth studio album: his seventh career No. 1-hit; Record Year, Mr. Misunderstood, and his current single, Kill a Word, which is an anti-hate ballad.
Tickets are still available to for Church's show on Saturday night. For more information on tickets, visit Ticketmaster.com.