Pre-order 'The Hunger Games' on Blu-ray or DVD at Blockbuster and Get Free Poster and Invite to Release Party
**UPDATE 8/17/12 – Even if you did not pre-order by 8/15, you can still stop by the release party tonight and pick up a copy of The Hunger Games on DVD for the discounted price of $16.99 at midnight. Plus score a FREE poster!**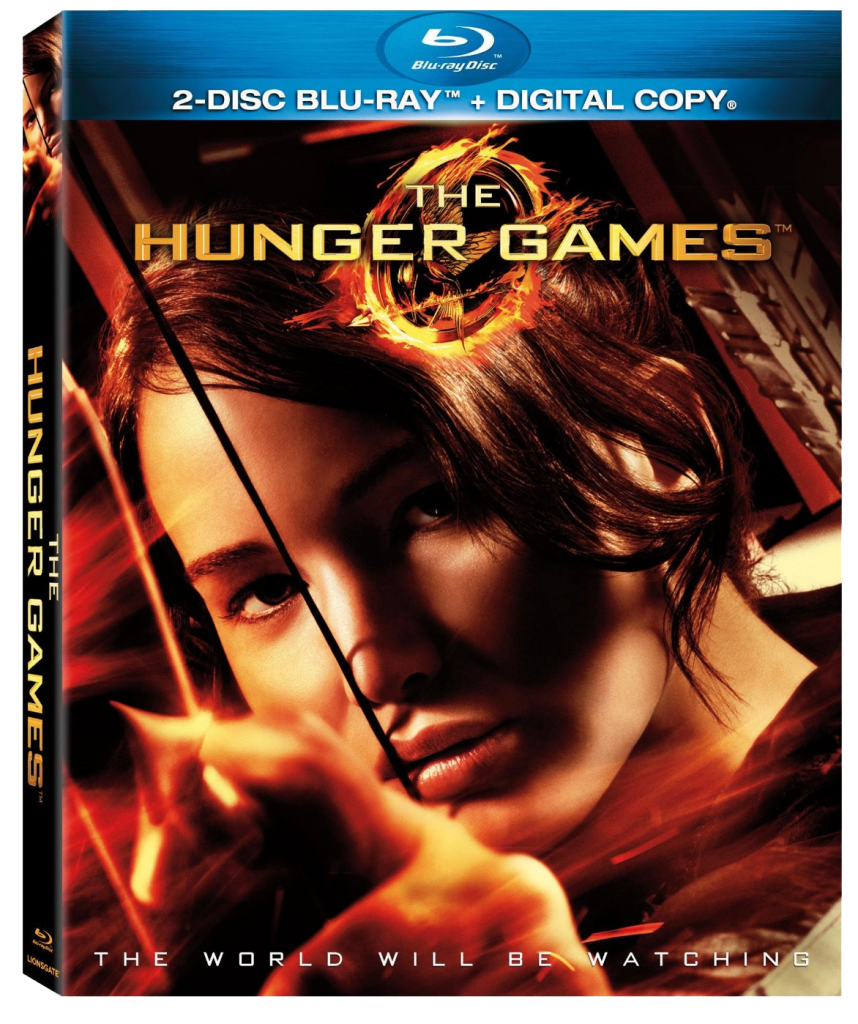 The Hunger Games releases Saturday, August 18 on Blu-ray and DVD!
For fans of the best-selling 'Hunger Games Trilogy' and the film starring Jennifer Lawrence, the wait is almost over. This Saturday, August 18 marks the release of The Hunger Games on Blu-ray and DVD. But fans who pre-order the movie at their local Blockbuster stores through August 15 will receive an exclusive 'Hunger Games' poster, along with an invition to attend a release party at the store.
Click here to read our review of The Hunger Games.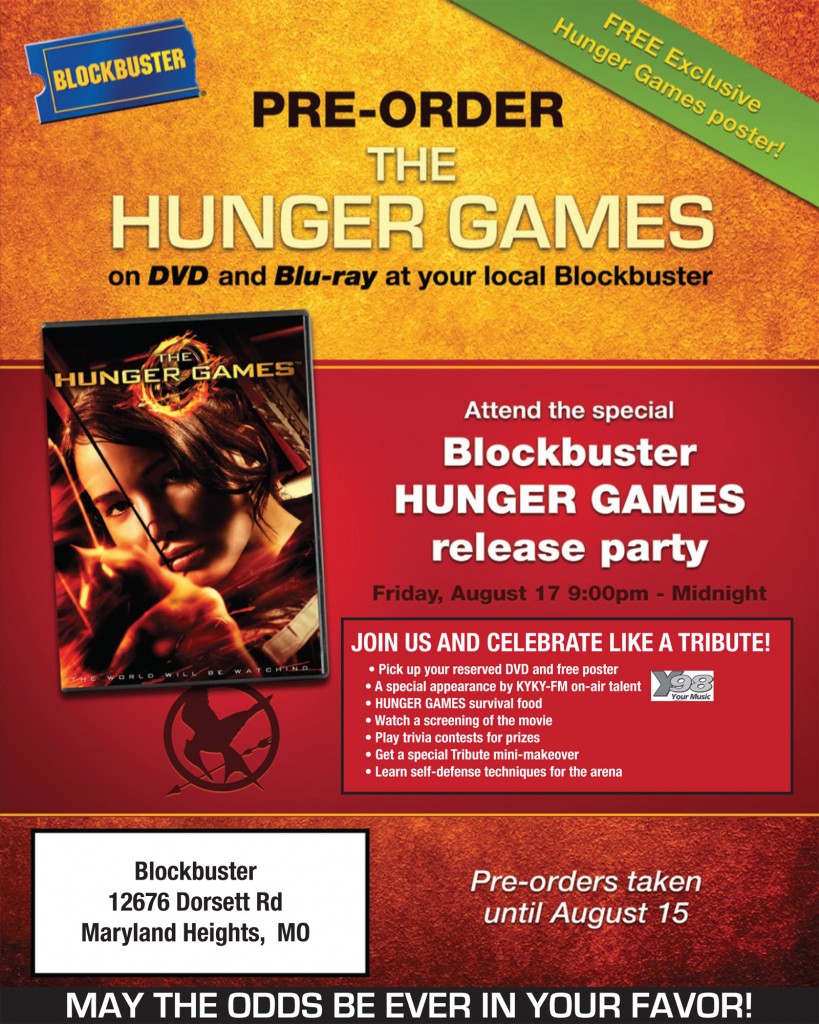 Fans who pre-order at the Dorsett/McKelvey Blockbuster in St. Louis (more info) will enjoy appearances by Y98 on-air talent, 'Hunger Games' survival food, an in-store screening of The Hunger Games, trivia contests for prizes, and even tribute "mini-makeovers" and self-defense lessons for the arena. The release party will take place Friday, August 17 from 9pm – Midnight at the Blockbuster at 12676 Dorsett Rd in Maryland Heights.
Enter for a chance to win a FREE copy of the The Hunger Games on DVD! In order to enter the contest, become a fan of ReviewSTL on Facebook. Then leave a comment below on the official contest page, and tell everyone why you love the movie! NO PURCHASE NECESSARY. PLEASE REMEMBER TO READ THE RULES!
For more information about pre-ordering The Hunger Games on Blu-ray and DVD, or for more information about the release parties happening near you, visit Blockbuster.com.