New 'Batman: Arkham Origins' Screenshots and Characters Revealed!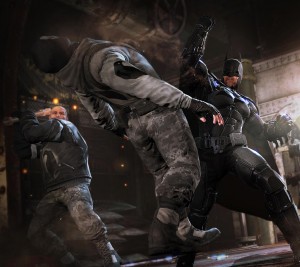 2009's Batman: Arkham Asylum was the first time a video game actually got Batman right. Sure, there were some fun little side-scrollers on the NES and Super Nintendo. But when it came to capturing just how awesome the caped crusader is in pixels – Arkham Asylum nailed it. Then just when you thought it couldn't get any better, Batman: Arkham City took us beyond the walls of Arkham and out into the Gotham we know and love. With the success of the Arkham series, it's easy to imagine why news of a third game coming out later this year is so exciting.
This time around it's a prequel, with Batman: Arkham Origins set to be released October 2013 for XBOX, PS3, Wii U and PC. The game will take place in an expanded Gotham from the one we saw last time, with an original storyline taking place years before Arkham Asylum. Unfortunately word is spreading that Kevin Conroy did not return to give his legendary voice to Batman. To add insult to injury, America's favorite Joker, Mark Hamill, said that Arkham City would be his last performance as the clown prince of crime. Although it is disappointing, there are plenty of great voice talents that have taken on the roles over the years to choose from.
Here are 12 brand new high res screenshots from Batman: Arkham Origins, along with some art concepts:
no images were found
Thanks to the new stills, we can count on seeing at least Black Mask, Deathstroke and Penguin as villains in the new game. It is also rumored that Arkham Origins will feature Batman's first encounter with the Joker (fingers crossed).
For more information about the game, visit batmanarkhamorigins.com.