Natalie Portman Gets High With a Little Help From Her Friends?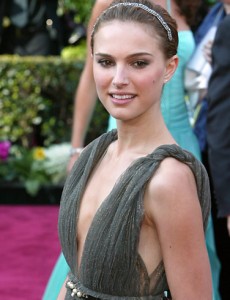 Natalie Portman is developing a new take on the stoner comedy, with her production company Handsome Charlie Films. She is set to star in the stoner comedy Best Buds, which changes the genre a bit. Instead of a group of men on a mission getting high, a group of women head to their best friend's wedding to lure (or save her) away with weed. Real high concept stuff her folks.
I have no doubt that Natalie Portman knows what she is doing with her career. She has made pretty solid choices. Her worst films are probably the Star Wars prequel trilogy, which I doubt anyone would chide her for taking a role in. So, I'm just going to trust her judgement. I'm not worried because I dislike stoner comedies, in fact despite not being a stoner, I enjoy them a lot. I just don't see Natalie Portman being they type of person who would come off well in a stoner comedy.
The project is still a while away, and it might seem more impressive once we know who is attached to direct and co-star in it. Until then Portman will be working on the Marvel Entertainment Studio's film Thor, and developing Pride and Prejudice and Zombies.