Music Monday: The Top Ten Albums of the 90s
3. Oasis "(What's the Story) Morning Glory?" (1995)
Their Gallagher brothers put their differences aside for their second and best album. Now days you can find this in a 5.99 or less bin, but this album epitomized what rock and roll is about. Oasis embraced their Rolling Stones and Beatles comparisons to create a work of art. Champaign Supernova remains one of my favorite songs of all time.
2. Rage Against the Machine (Self Titled) (1992)
I cannot believe it's been over 20 years since this album came out. This album probably influenced more metal bands than we will ever know. This was one of the first albums I ever had the opportunity to hear the phrase "fuck you" used on. It's used 17 times in "Killing in the Name", which is one of my favorite Rage songs ever.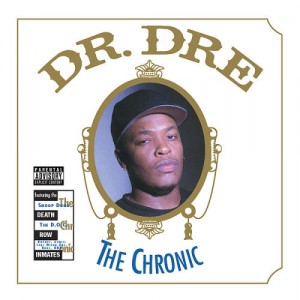 1. Dr. Dre "The Chronic" (1992)
This album was so important to rap music. It helped "gangsta rap" go mainstream. It also introduced the world to Snoop Doggy Dogg. Dre also introduced the world to Eminem. It seems like Dre has a knack for recognizing great talent. He won a Grammy for the song "Let Me Ride", but the album is probably most noted for the song "Nuthin but a 'G' Thang".
Honorable Mention: Stone Temple Pilots-Core, Outkast-Aquemini, Red Hot Chili Peppers-Blood, Sugar, Sex, Magic, Snoop Doggy Dogg-Doggystyle, Metallica-Metallica(Black Album), and Jeff Buckley-Grace.