Director Kevin Smith Coming to St. Louis For 'Jay & Silent Bob's Super Groovy Cartoon Movie' May 18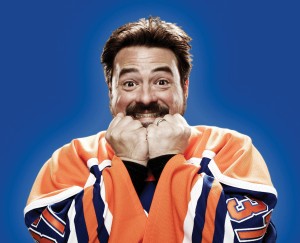 Lovable director and king of the SModCo online empire Kevin Smith is hitting the road again, to show off his latest film: Jay & Silent Bob's Super Groovy Cartoon Movie. The show will take place Saturday, May 18th at the Pageant.
Smith decided to take the independent route in 2011 and distribute his last film, Red State, by touring the country and speaking to theaters filled with fans. Apparently that was the way to go, and is doing the same thing with his latest venture. He will be joined by long-time friend and partner-in-crime Jason Mewes on the tour. The trailer for the film is set to be released this Friday, but here is a poster to tide you over until then: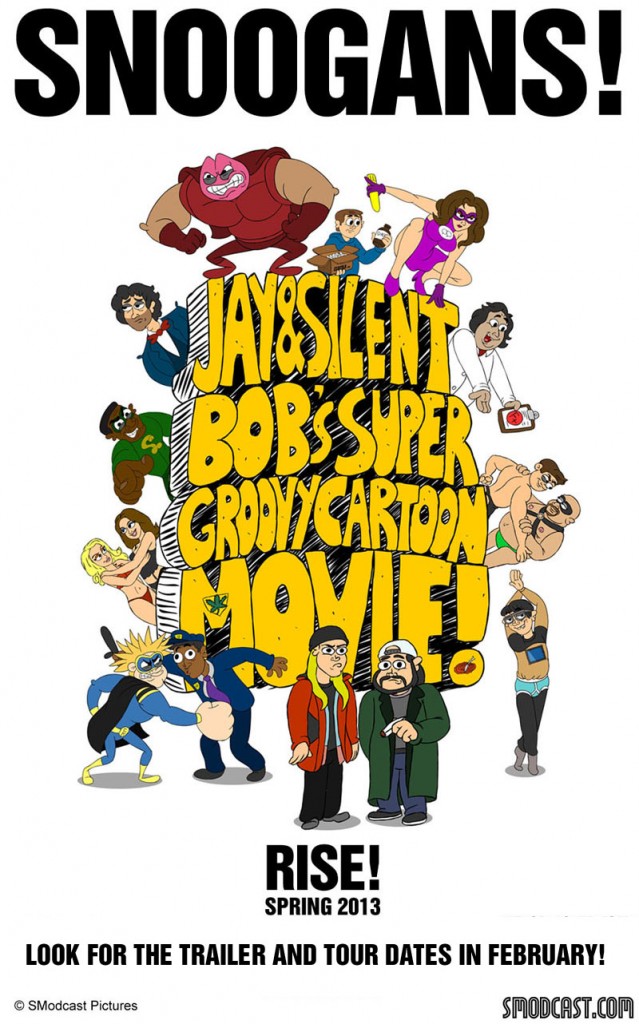 "I'm so proud of Mewes for channeling the soul-­-crushing constant bummer that is sobriety into something as fucking funny and cool as GROOVY MOVIE," said Smith about the movie. "And The other aspect of this story I love is that, if it weren't for social media, we'd never have met our genius director, Steve Stark. It wasn't that long ago when Steve was just a fan who'd animated some SModcast and made me funnier than I really was. Now, he's directed an entire cartoon movie!"
Follow Kevin Smith on Twitter (@ThatKevinSmith) and stay up-to-date with Jay & Silent Bob's Super Groovy Cartoon Movie at seesmod.com/GroovyMovie.
Who: Kevin Smith
What: Jay & Silent Bob's Super Groovy Cartoon Movie
When: Saturday, May 18, 2013 (Doors: 7:00pm, Show: 8:00pm)
Where: The Pageant
How: Tickets are $35 at seesmod.com/groovymovie starting March 1