Movie Review: 'Isn't It Romantic?' Starring Rebel Wilson, Adam Devine, Liam Hemsworth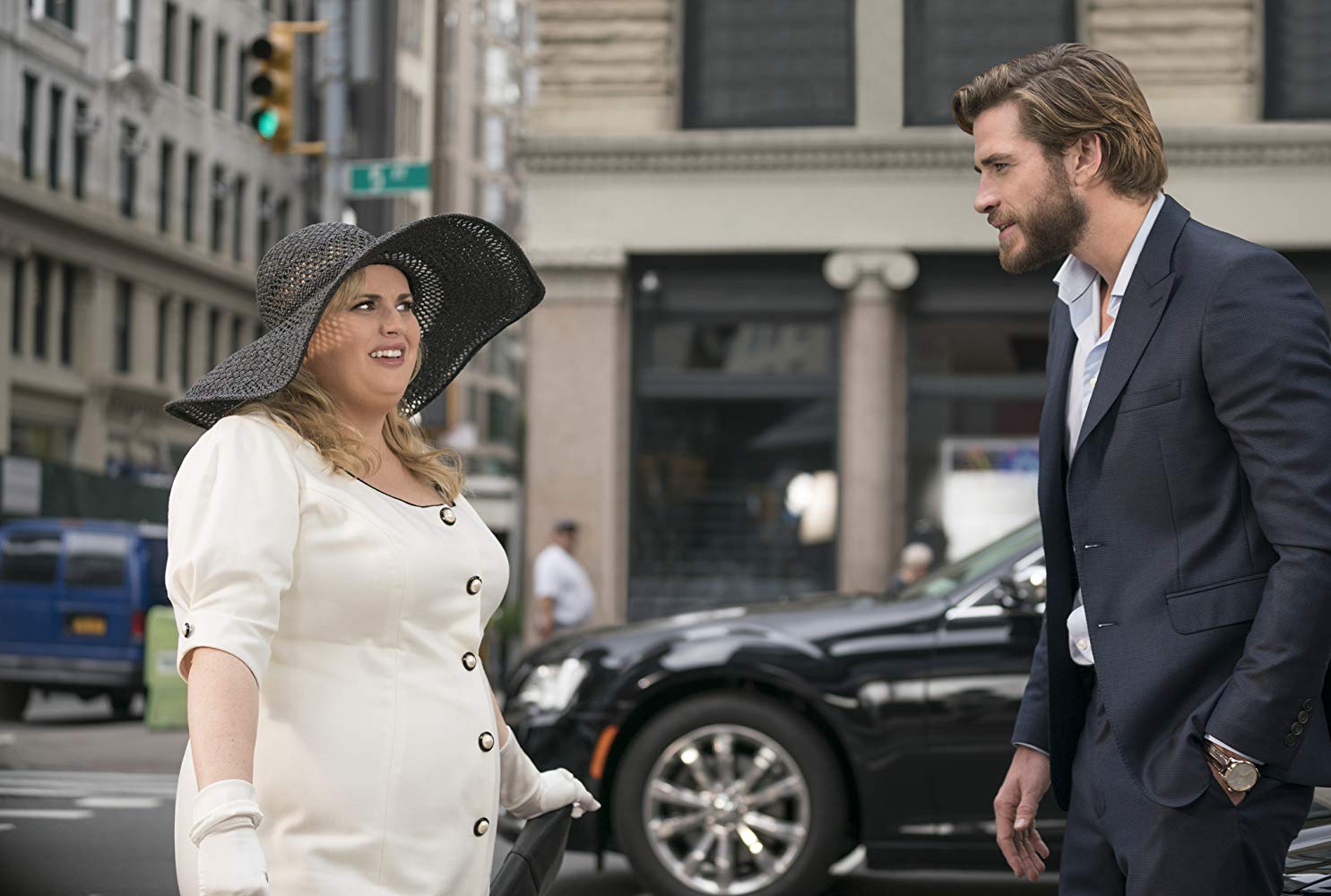 Isn't It Romantic? is 2019's Valentine's Day weekend rom-com that's hoping to cash in as much of that date night moolah as it can over the love-themed holiday. It stars a surprisingly good Rebel Wilson in her first leading role as Natalie, a cynical single girl who has a jaded mentality when it comes to finding love. After getting mugged at a train station, Natalie wakes up in her worst nightmare – inside of an actual romantic comedy! Of course, there's only one way to get back to the real world and that's finding her one true love.
The difference between this film and nearly any other rom-com out there is that this one is incredibly self-aware and plays into itself so well. I'd even liken it to being near as meta as a movie like Deadpool who's aware of cinematic tropes in its respective genre. You see, Natalie's character loathes romantic comedies and spends the first twenty or so minutes of the film going over everything effectively wrong with them, at least from her standpoint following a heartbreaking flashback from her childhood in which her mother tells her nobody would ever like a woman "like her."
Sure enough, every trope and cliche moment she lists comes true when she later wakes up in this imaginary world of a romantic comedy. Her doctor is dreamy. Her clothes are fashionable and not everyday clothes. Her apartment is way beyond affordable what we'd think as affordable. She has an outlandishly gay best friend (played wonderfully by Brandon Scott Jones, who almost steals the show). All in all, everything is too good to be true, but despite her loathing of the genre, she's clearly seen enough of them to know how this is going to go and the film effectively plays into the pattern so well.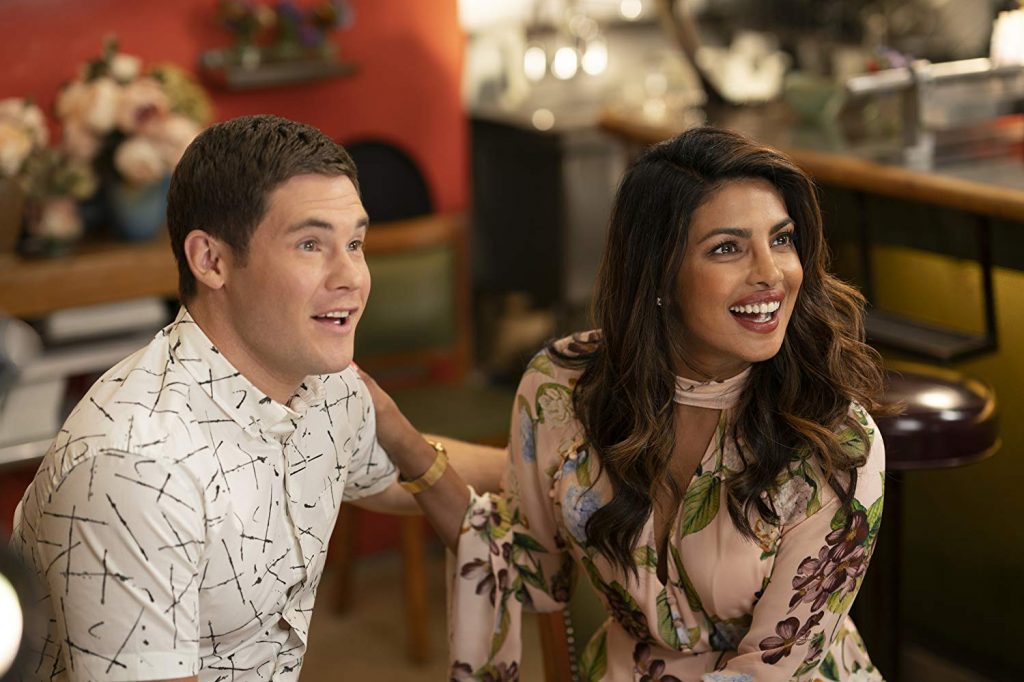 Reuniting with Wilson onscreen is Adam Devine as a colleague who's been friend-zoned by her. It was, however, nice seeing them back together after their forbidden love and chemistry in Pitch Perfect. Her fantasy land suitor is played by a persistent Liam Hemsworth, whose real-life counterpart is a top client who mistakes her for the coffee girl at the architecture form in which she works. Of course, her best friend Whitney (Betty Gilpin) becomes her mortal enemy at work in the fantasy world (as predicted by Natalie) because two women just can't work together in a rom-com without being mortal enemies!
I had a good time with Isn't It Romantic? as it parodied the genre and provided quite a bit of genuine laughs throughout. Much like last year's I Feel Pretty (review), I also felt the film did a great job demonstrating that anybody is capable of loving themselves and being loved by others as well. Rebel Wilson surprised with a genuinely heartfelt performance that I hadn't seen from her before in all of the supporting roles I've seen. Of course, we get the familiar Rebel comedy, but the emotional beats were surprisingly compelling. They played to the tropes of the genre in so many different and humorous ways that I couldn't help but smile throughout most of the film. Sure, some of the jokes didn't land (it's seldom that they all do), but I couldn't help but be lost in its charm.
B-