Movie Review: 'Alita: Battle Angel' Starring Rosa Salazar, Christoph Waltz, Jennifer Connelly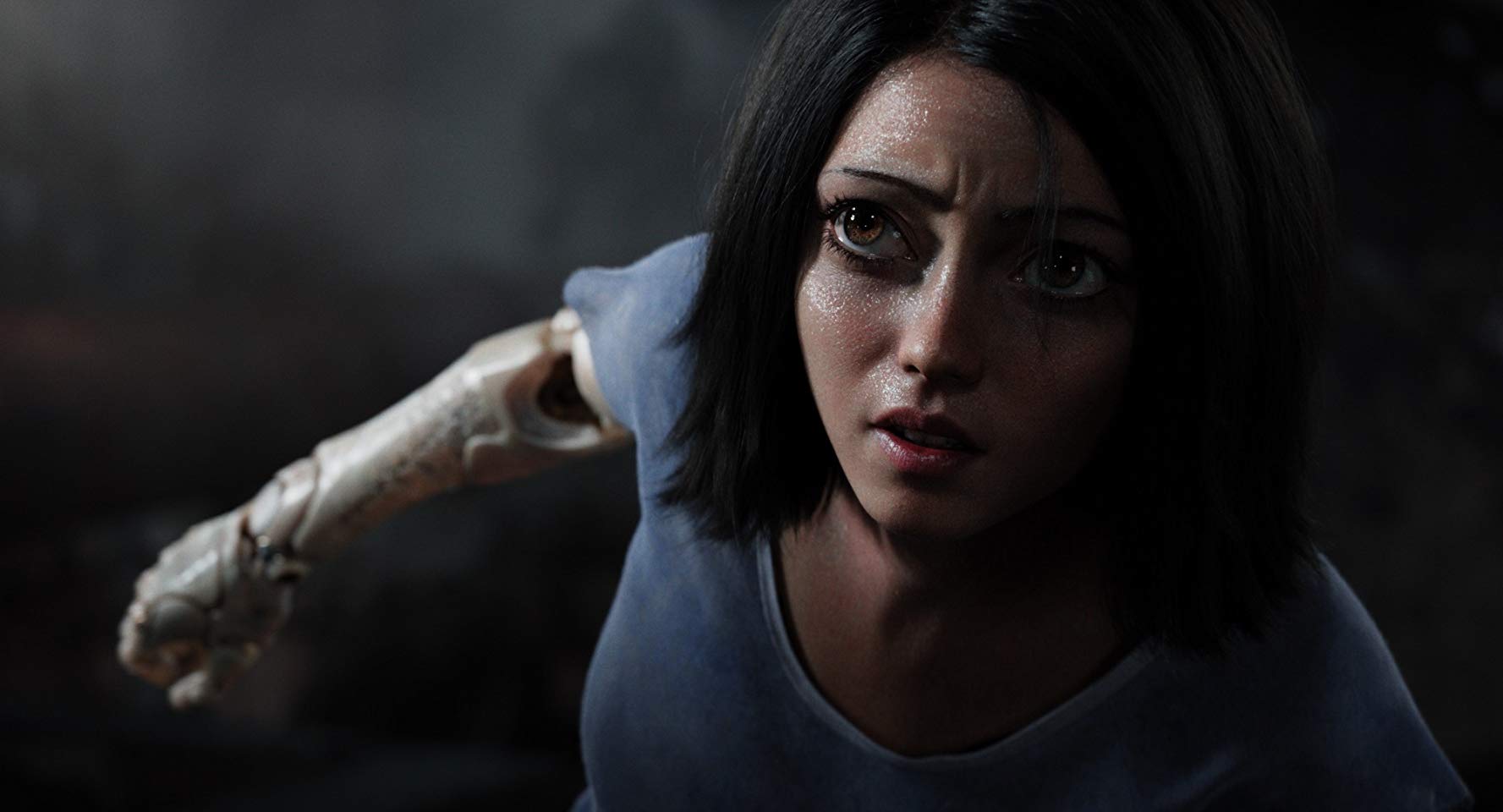 Alita: Battle Angel is directed by Robert Rodriguez and co-written by James Cameron, Laeta Kalogridis, and Rodriguez himself. The story is adapted from a popular 1990 Japanese manga by Yukito Kishiro by the name of Battle Angel Alita. It's apparently been in the pipeline for Cameron for quite a number of years, but finally coming to theaters here in 2019.
The year is 2563 and the Earth is left in shambles after a catastrophic war known as The Fall three hundred years prior. People are getting by but not prospering in the dystopian setting of Iron City which sits in the shadow of a massive floating utopia known as Zalem.
We're introduced to Alita very quickly as Dr. Dyson Ido (Christoph Waltz) stumbles through a local scrapyard and comes across her dismembered cyborg body. With a human brain still intact, Ido replaces the rest of her body with an elaborate almost-porcelain looking frame to make her complete.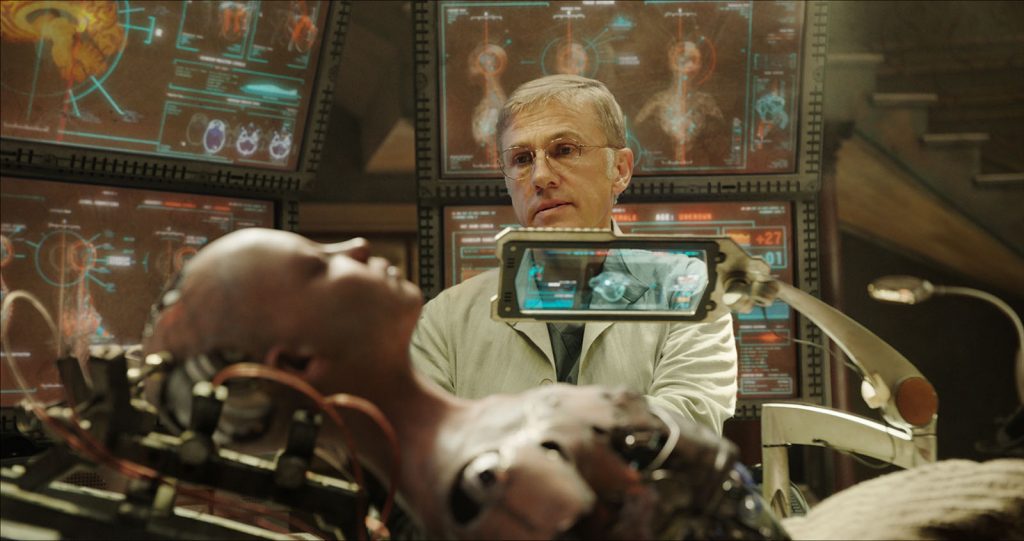 Enter Alita (motion captured and voiced wonderfully by Rosa Salazar). She wakes up the next morning, bright (and big!) eyed with no recollection of her past, but immediately becomes a character in which the viewer can find and something compelling about. She's sweet, curious, and is very eager to learn about the world and her place within it. The viewers should also be eager by this point too.
When the first trailer dropped in December of 2017, I was very much intrigued. I thought it looked like it could be a pretty cool mix of live-action cyberpunk and anime and having seen it, I can say it certainly delivered. I was in the minority, however, as it seemed everyone else latched on to "her eyes." Sure, they might have been off-putting for a second, but if that's what's hindering anyone from seeing this on the big screen (or at all), I implore them to reconsider.
The world Rodriguez and Cameron have built on screen is quite remarkable. While it is true that most of the visuals are digital, there are plenty of elaborate set pieces to feast your eyes on throughout the film as well. I was enthralled by it quite a bit more than I anticipated throughout the entirety of the movie. While some will disagree, I thought Alita, in all of her digital form, fit right into nearly every scene and didn't doubt her existence. The motion capture work is top notch.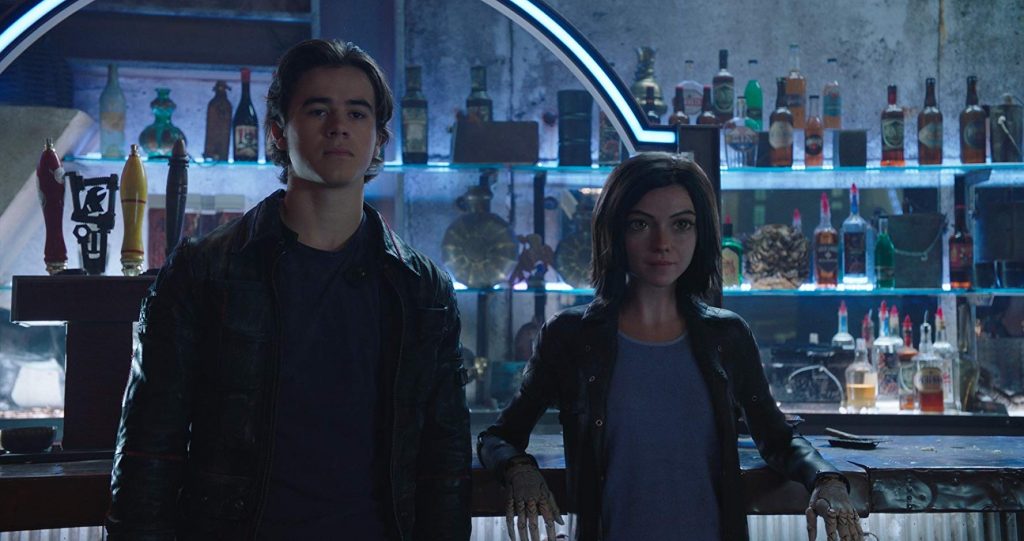 When it comes to the screenplay, it's pretty safe, for lack of a better word. Early on, some of the exposition is heavy with scenes scattered in and out with little bits of dialogue that the viewer needs to know to continue. One subplot ends just as quickly as it began early on as well, which left me wondering if it may have been more interesting to let it play out a little bit more. But then again, maybe it wasn't explored heavily in the manga either.
As mentioned above, Salazar is fantastic in her voice and motion capture work as Alita. She really brings her to life and makes her feel like a real character on screen. At this point, it goes without saying that Waltz is as good as ever. I honestly believe that man can never deliver a bad performance. The supporting cast is as good as it sounds too. Mahershala Ali is fantastic as a crime kingpin in Iron City who'd "rather rule down here, than be ruled up there." By his side is an underused Jennifer Connelly as Chiren, but what little screen time she gets she uses well and looks amazing too! The love interest (because every movie needs one, right?) is Hugo (Keean Johnson), a local boy with his own problems and whom becomes fascinated with the new girl in town, as she does with him. Love at first sight, perhaps? He's fine in the role and gives Alita someone to care about, at least.
Included throughout the movie is a sport called Motorball, in which whomever becomes the champion gets a first class pass to the utopia floating above them. Motorball is quite a brutal game but it makes for some excellent action sequences outside of the expected fight scenes, which are also quite entertaining themselves. Of course, when Motorball is introduced to Alita early on, it's easy to predict that it's going to be an even bigger part of the movie later, which brings me to the ending…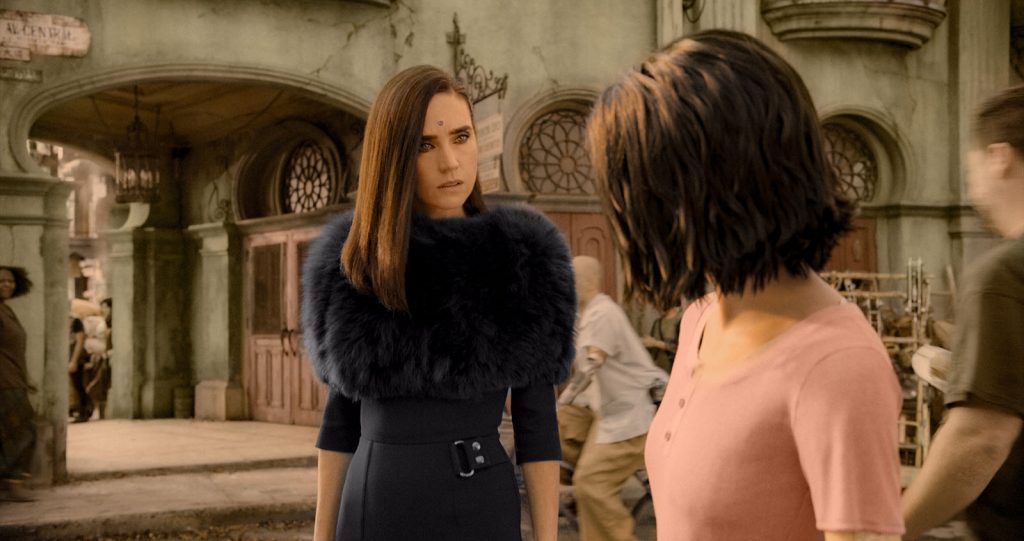 My only real complaint about Alita: Battle Angel is a big one. What I thought was going to be, at the very least, a one-and-done (especially with a $200 million budget) is that the film is actually more or less a setup film for future installments. Don't get me wrong, I'd welcome more additions to the franchise happily, but there's barely closure in this evident Part One. I get that it's a product of the ever-ambitious James Cameron and the money is probably there, but it's incredibly worrisome that if there's no big returns on this film, what's to say we even get another? Worst case scenario, I guess I could just read the manga.
When it was all said and done though, I found Alita: Battle Angel to be an exceptional amount of fun, despite its cliffhanger ending. The visuals and action more than make up for some questionable dialogue at times. I don't often recommend seeing films in IMAX 3D unless it's warranted, and with this film, it definitely is. It's not quite on the level of awe that Cameron's Avatar left me with visually, nor will it come anywhere close to the amount of money that Avatar made, but hopefully Cameron's passion for the character will get us just as many sequels. Or at least one, so we can have some closure.
B