The Middle, Modern Family, and Cougar Town get full seasons from ABC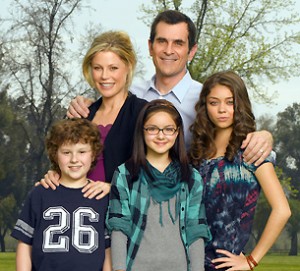 Well there is some good news with the bad tonight. On the news that Southland has received the axe from NBC, we also get news that ABC has picked up the majority of its stellar Wednesday night comedy block.
ABC has four half hour long comedies on Wednesday, all of them seem to be fairing well except for TV veteran Kelsey Grammer's Hank which does not look likely for a full season pickup. However, Modern Family, Cougar Town, and The Middle all seem to be doing well in their respective time slots. All three shows fell this week in the ratings against hour long dramas from rival CBS.
It is really nice to see good television get full season orders. So often I get into a show only to have its legs cut out from underneath it. Luckily for us, ABC seems to be very committed to the shows, and the promotion of them.
The best of the new shows this year is Modern Family, which is one of the best comedies to come out in a few years. The cast really clicks with each other in a way I haven't seen since Arrested Development was on. While I'm not sure it approaches that level of comedic genius, I think the fact that there isn't a weak link in the cast gives it a real good shot of having great ratings as well as critical acclaim.
Cougar Town was the most surprising show of the season for me. I remember reading the premise when Courtney Cox signed on, and I couldn't consider myself excited. After her turn in the horrendous Dirt, I couldn't get excited for another one of Cox's show. The show is very fresh, and like Modern Family has a near perfect cast. Courtney Cox solidly carries the show, and looks great to boot.
The Middle had a great pilot, but the second episode already has my interest waning quickly. The show tries to make a statement of hard times in middle America during the recession periods.  Unfortunately, I've never enjoyed watching characters kicked while they were down.  Two of the children characters on the show have no redeeming qualities, and are obnoxious in every scene. The fault isn't due to the actors, but to the script and direction. Hopefully they can find a better pace, and a little light at the end of the tunnel.