Metallica Shakes Busch Stadium in St. Louis After Nearly Nine Year Absence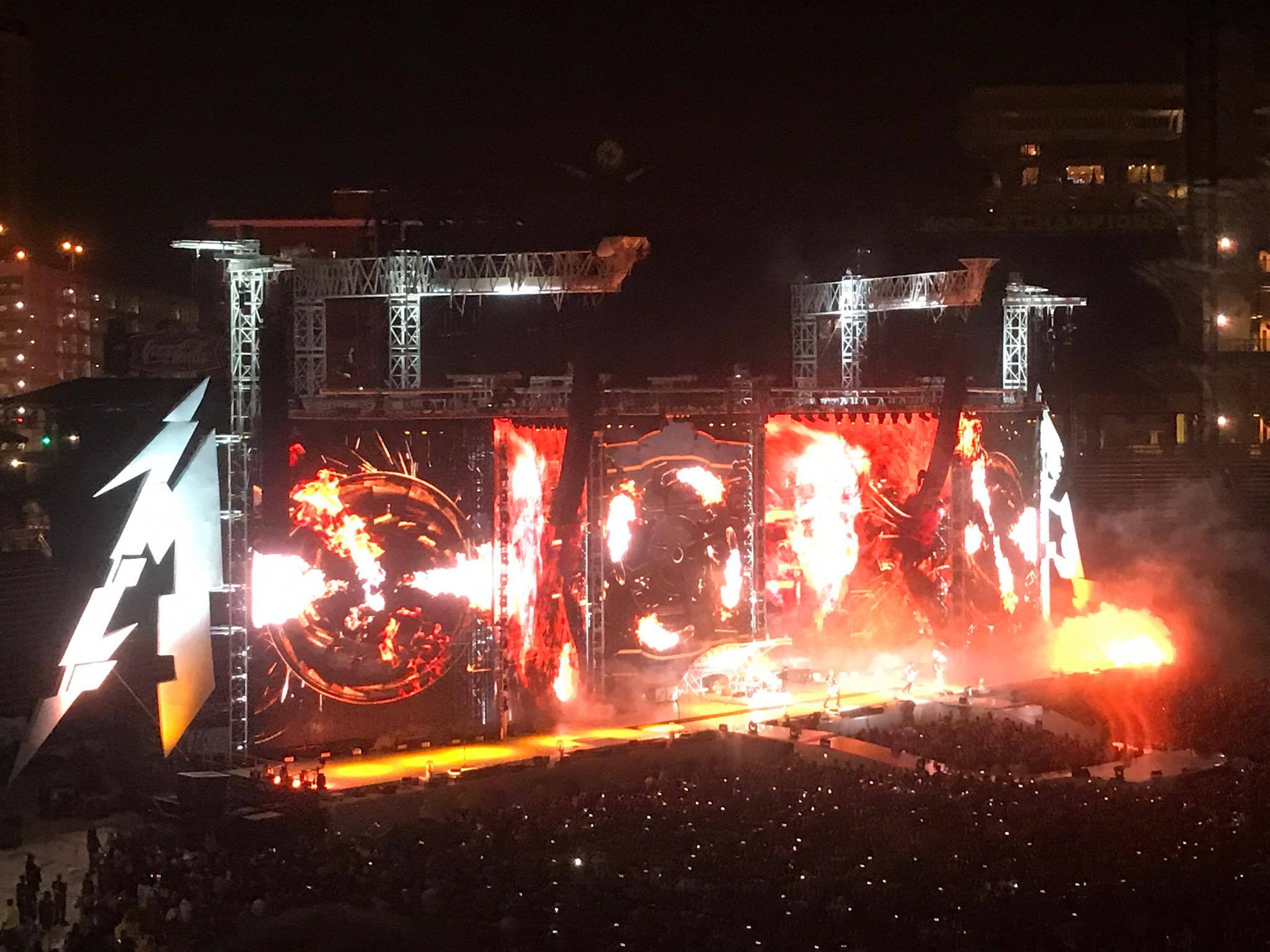 The machine that is Metallica stormed into Busch Stadium Sunday night, nearly nine years since their last show in town.
"How is it that it's been nine f'n years since Metallica has played St. Louis?" Drummer Lars Ulrich asked at the end of the 2 ½ hour show that included giant fireballs shooting into the sky, laser shows, old music video footage, and a firework display to end the night. Oh, and the band played what may possibly be the greatest rock show in St. Louis in years.
The band that took down Napster seemed like it may take down Busch Stadium at times, as the upper level sections actually shook as the band played hits such as "For Whom the Bell Tolls," and "Enter Sandman," which ended the night.
To show their appreciation for their loyal fans who stood through rain for most of the night and waited an hour for the band to come on after Volbeat ended their set, James Hetfield and the gang tossed out guitar picks and drumsticks before taking their final bow nearly 15-minutes after the final song.
Forget that the band played the exact same set as Rock on the Range. It was perfect. Metallica played just enough old material from Ride the Lightning to match nicely with newer material like "Now That We're Dead."
The heavy metal rockers showed that age won't slow them down, having been around for over 30 years now. Each member of the band thanked the audience at the end and promised to be back, next time a little sooner than nine years.
Chicago rockers Local H opened the show with a rousing performance. For just a pair of guys used to playing smaller venues, the duo did an effective job with their 45-minute set.