Review: Luke Bryan Brings "Hunting, Fishin' and Lovin' Every Day" to Hollywood Casino Amphitheater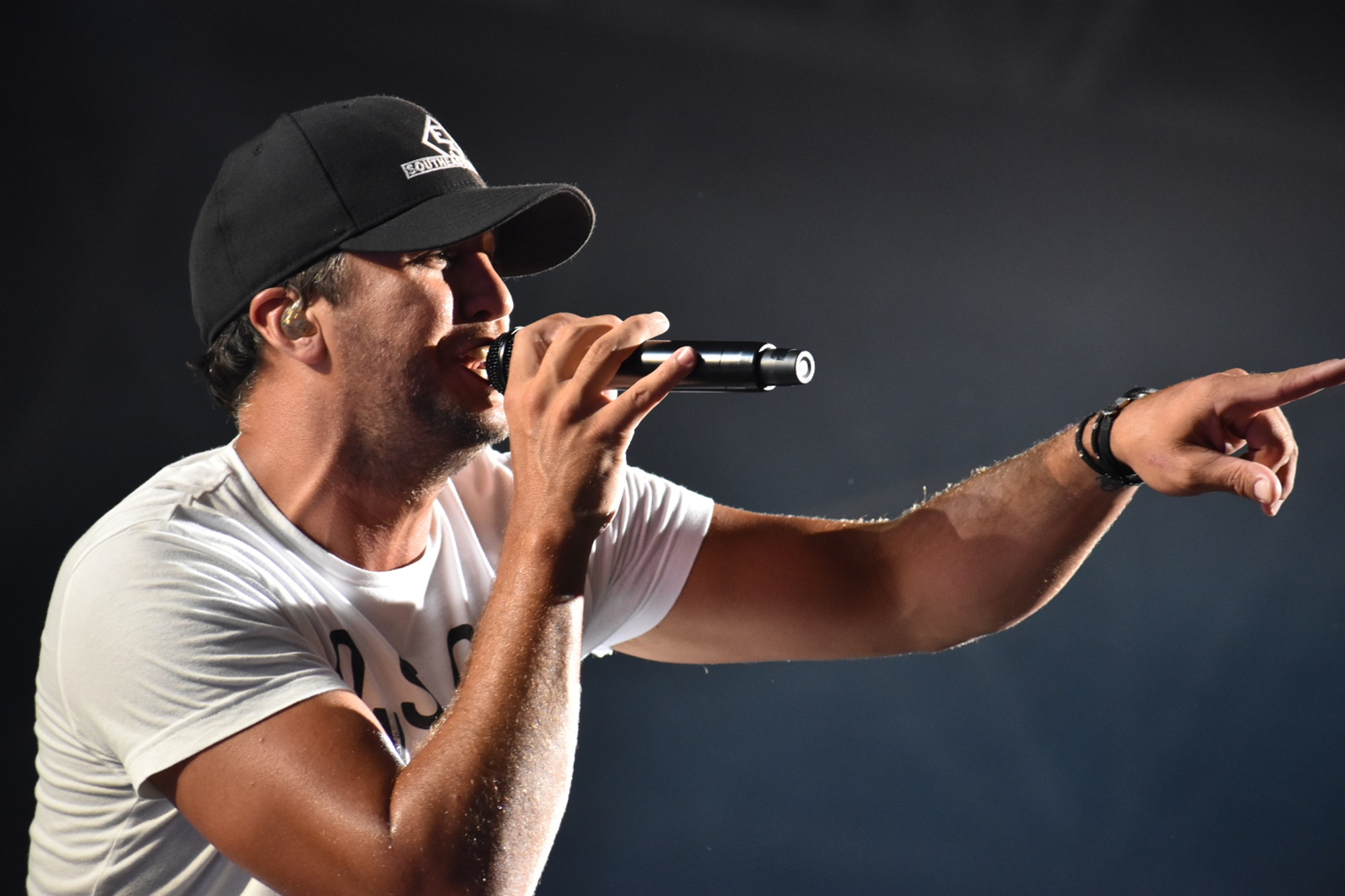 Luke Bryan brought his Hunting, Fishin' and Lovin' Every Day tour to Hollywood Casino Amphitheater on Saturday night.
Bryan's tours have become almost a regular summer occurrence in St. Louis. The singer even commented on how warm it was Saturday night, and how it either rains or is blistering hot at his shows in St. Louis. While it was warm, the large flames that occasionally shot up from the stage didn't help. At 10 rows back, I could certainly feel the heat.
Bryan definitely brought his A game on Saturday night, playing 22 songs in a nearly 2-hour set that featured every hit of the country music stars award-winning career.
While some may pan Bryan's music as bro-country and not authentic country music, the sold out audience – made up of a majority of females – sang and danced along with what some call the "Justin Beiber of the country music scene."
Bryan opened the show with "Move" and that's just what he did all night long, dancing around on stage, often joking around with the crowd.
Bryan played his hits "Rain is a Good Thing," "Kick the Dust Up," That's My Kind of Night," and "Crash My Party."
Bryan seemed to win over the crowd early by thanking all the military and police in the audience. He also stated that there was nothing better than a hot school teacher.
While I'm a fan of Bryan's first album, his newest single, "Fast," also seemed to win the crowd over.
As if any more flattery was needed on Bryan's end to the fans, wearing a camouflage Cardinals hat that was tossed on the stage seemed to be the icing on the cake.
Bryan ended the night with his biggest hit and crowd pleaser, "Country Girl (Shake it For Me)."
Brett Eldredge opened for Bryan with a rousing 11-song set. Eldredge is set to release his new album in August.
Seth Ennis, who recently opened for Tim McGraw and Faith Hill, was also on the bill.