Medal of Honor HD Trailer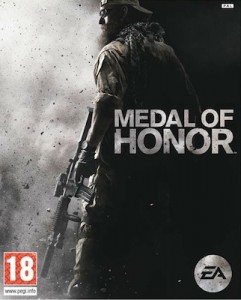 Watch out Call of Duty, your biggest competitor is back, and it looks like they are back with a vengeance.  The Medal of Honor series is best known for its World War II games, much like the Call of Duty series was before its release of Call of Duty 4: Modern Warfare. Looks like EA and DICE are aiming high. With the success of the Modern Warfare series who can blame them? The game so far from the clips looks graphically amazing, but it is the gameplay that has hooked so many gamers on the Modern Warfare series. Let's see if they can keep up. I'm always up for a little healthy competition. I'm wanting to see just how good they can make these games.
Synopsis:
Operating directly under the National Command Authority, a relatively unknown entity of handpicked warriors are called on when the mission must not fail. They are the Tier 1 Operators.
Over 2 million Soldiers, Sailors, Airmen and Marines wear the uniform. Of those, approximately 50 thousand fall under the direct control of the Special Operations Command. The Tier 1 Operator functions on a plane of existence above and beyond even the most highly trained Special Operations Forces. Their exact numbers, while classified, hover in the low hundreds. They are living, breathing, precision instruments of war. They are experts in the application of violence. The new Medal of Honor is inspired by and has been developed with Tier 1 Operators from this elite community. Players will step into the boots of these warriors and apply their unique skill sets to a new enemy in the most unforgiving and hostile battlefield conditions of present day Afghanistan.
There is a new enemy. There is a new war. There is a new warrior. He is Tier 1.
Release Date: Fall 2010