Kathryn Bigelow Developing HBO Pilot "The Miraculous Year"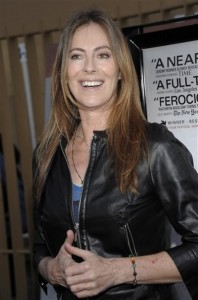 There is no doubt that Kathryn Bigelow just experienced the best year of her career, and now her film, The Hurt Locker, appears to be front runner for the Best Picture at this year's Oscars. The Hurt Locker has propelled her to a new success, and one that is most likely going to include her choice of films from here on out. So, it comes as a bit of a surprise that her next jump seems to be back into the world of TV.
Luckily, it isn't just any kind of TV, but an HBO project called The Miraculous Year, a family themed story about a self-destructive Broadway composer. The light hearted drama is quite different than the film that she is getting dubious amounts of praise for. It is also a departure from her previous work which includes, Karen Sisco and Homicide: Life on the Streets.
The series is created and written by Aviator scribe, John Logan, who got his start as a playwright before turning to films with his script for Any Given Sunday.
This seems to maintain the current position HBO is moving towards, with projects by other high profile directors such as David Fincher and Michael Mann. Regardless of which way they go, the cable network seems to always be providing quality work.
Do you think Kathryn Bigelow should have stuck to film? Are you excited to see her and other director's projects for HBO? Let us know at MyReviewSTL.com!